VAXIS Storm 3000 DV TX Wireless 3G-SDI/HDMI Transmitter For Storm Series (1000m/3000ft)
---
Brand: VAXIS
SKU:

Storm 3000DV TX

Product code:

532597


Quickly Assemble/Disassemble Without Needing To Setup
Compared to traditional wireless transmitter setups, the Storm 3000 DV TX can be mounted directly on the camera's V-Mount battery connector and provides a V-Mount battery connection to power both the transmitter and camera.

Compared to the traditional setup, the Storm 3000 DV TX provides speed saving features that are unrivaled:
• V-Mount Style mounting eliminates need for traditional arms that can loosen over time
• Power Pass Through reduces clutter
• Closer SDI Connector means shorter cables


Quick Setups

No more repeatedly adjust the noga arm, easy disassemble and assemble.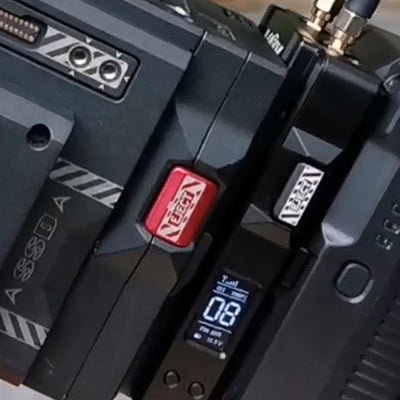 Stable Structure

No more worries about noga arm loose problem, focus on your shooting.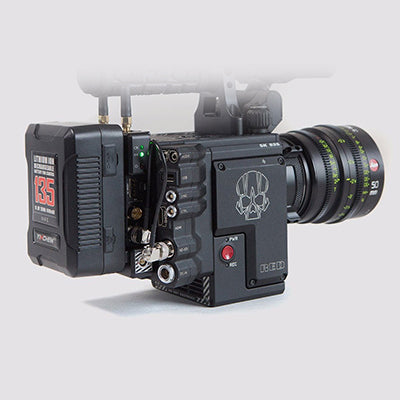 Fewer Cables

The power pass through feature eliminates unnecessary power cables, reducing clutter.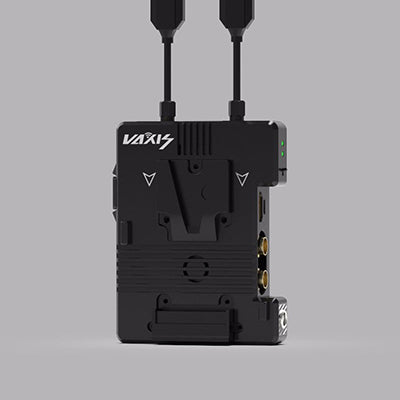 Still a tradition transmitter

In scenarios where a traditional setup is preferred, the Storm 3000DV offers 1/4 20" threading to allow traditional mounting options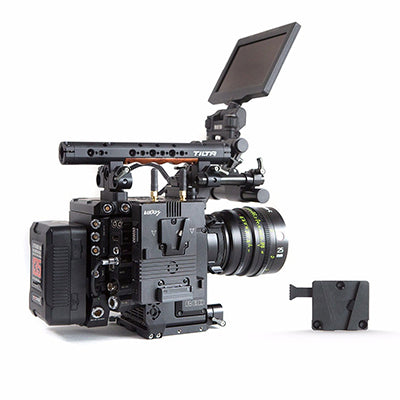 With the V-L _ock accesso- ries Storm 3000DV can also achieve rapid disassembly and assembly.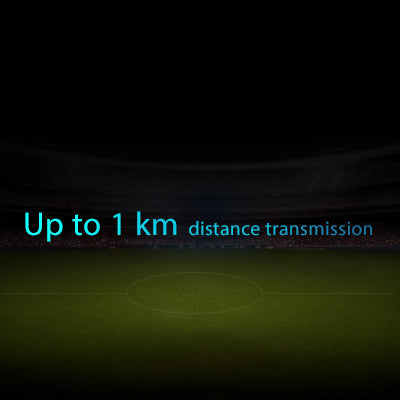 Besides the integrated structure, Storm 3000 DV is also an outstanding wireless transmission performance, the transmission distance is up to 1 km line of sight, which is close to the limit of the current omnidirectional antenna transmission (a directional antenna transmission is usually used for longer distance transmis- sion). So it will meet the wireless monitoring demand no matter it's big sport events or in huge flm set.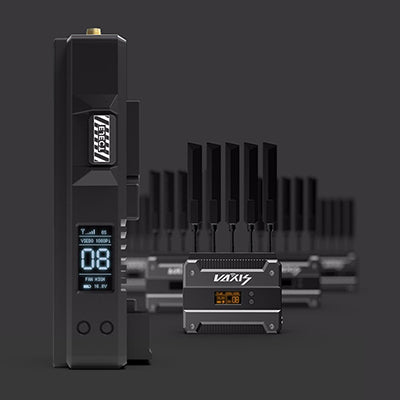 More channels options

Similar to other Vaxis products, the Storm 3000DV uses the new generation of frequency solution which will support more channels and allow for multiple wireless monitoring simultaneously. With the same token, additional channels means less signal interference with other signal sources.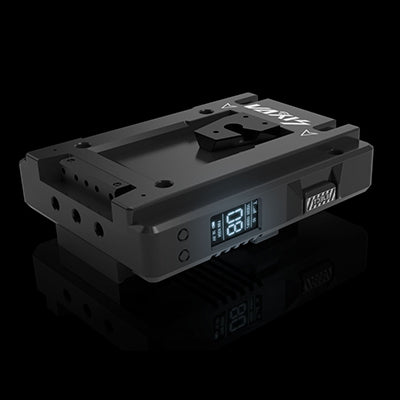 Exquisite side screen, intuitive info display

The Vaxis 3000DV has been thoughtfully designed all the way down to the new side panel display screen, which allows for easier access and viewing of the menu and functions.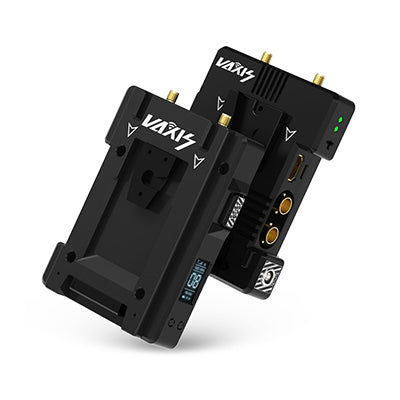 Light,thin and fast

Storm 3000 DV has been integrated the most internally to compress the size, make it the thinnest and lightest among all the Storm series product and other same level product.
0s Mode

0s Mode perfectly solves playback delay problem of Arri Alexa Mini, and Storm 3000 DV can still be switched back to Normal Mode to fht other cameras.


Features:
Full HD 1080p,no compression, zero delay. 
Transmission 3000ft
20 channels
LED screen
USB upgrade
Channel Scanner workable
DualVmountonTX
TX:SDIInx1&HDMIInx1,SDIloopout
Built In HDMI/SDI Converter
Support metadata, timecode, and time trigger
Zero delay for Arri Mini playback, on/off optional 
Compatible with ALL Vaxis Storm Wireless Receivers.


Compatible:
• Compatible with all cameras with V-Mount style batteries and all Vaxis Storm series receivers.


Specification:





Package Contents:

Basic Kit (532597):
1x VAXIS Storm 3000 DV TX
2x Blade Antenna
2x Small Antenna
1x SDI cable


Kit 1 (3000DV TX + 3000RX) (533860):
1x VAXIS Storm 3000 DV TX Basic Kit (532597)
1x VAXIS Storm 3000 RX Receiver (532334)
1x Hard Case For 3000 DV TX+3000 RX


Kit 2 (3000DV TX + 2x 3000RX) (533845):
1x VAXIS Storm 3000 DV TX Basic Kit (532597)
2x VAXIS Storm 3000 RX Receiver (532334)
1x Hard Case For 3000 DV TX+3000 RX

Kit 6 (3000DV TX + 3000 RX + Arry Antenna) (PK1436):
1x VAXIS Storm 3000 DV TX Basic Kit (532597)
1x VAXIS Storm 3000RX (V-Mount) (532334)
1x VAXIS Array Antenna (532361)
1x Hard Case For 3000 DV TX+3000 RX