TiLTA ES-T09 Ronin 4D FLEX Cage System
---
Brand: TiLTA
SKU:

ES-T09-FCC

Product code:

536167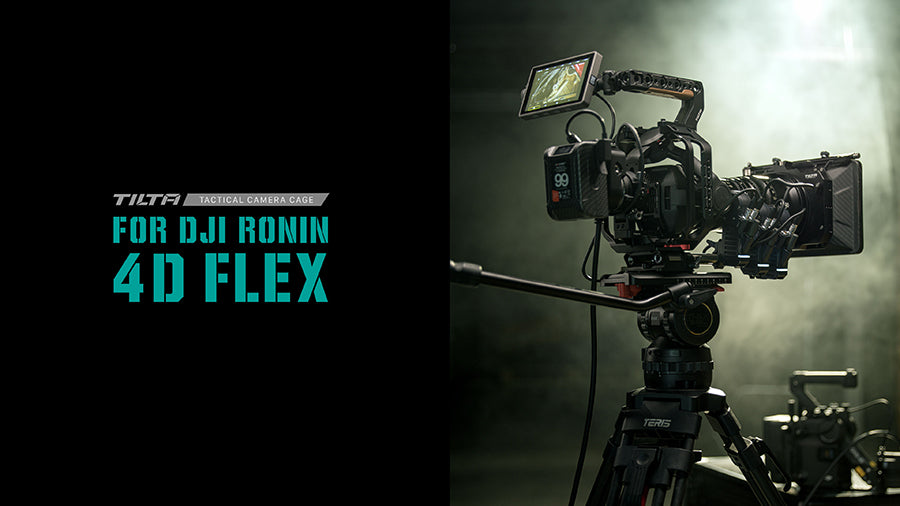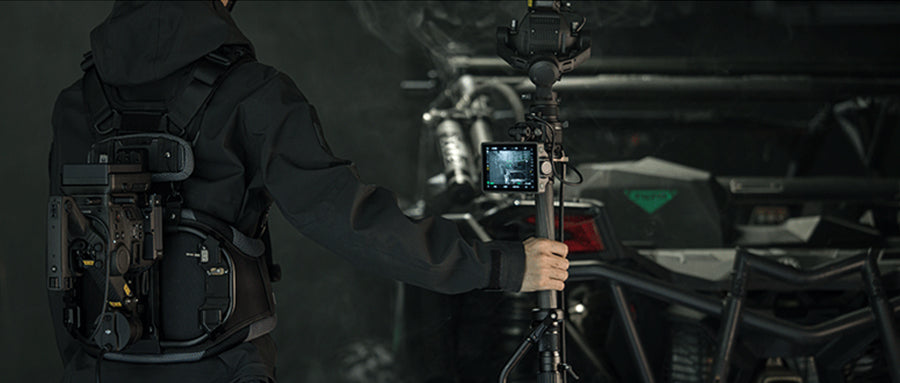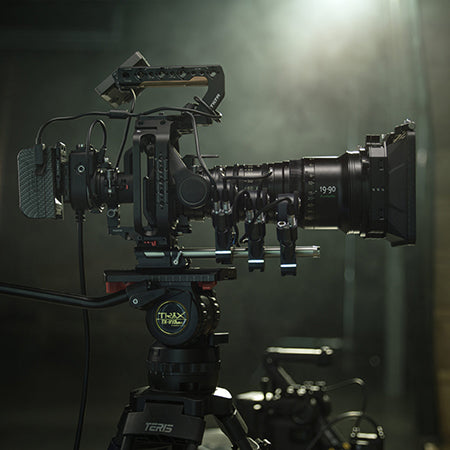 Expanded Support For Zoom Lenses

Pair with the dual-rod support system to accommodate professional zoom lenses.
The Future Is Within Reach

Custom design for DJI Ronin 4D Flex. Accommodates heavy lens setups.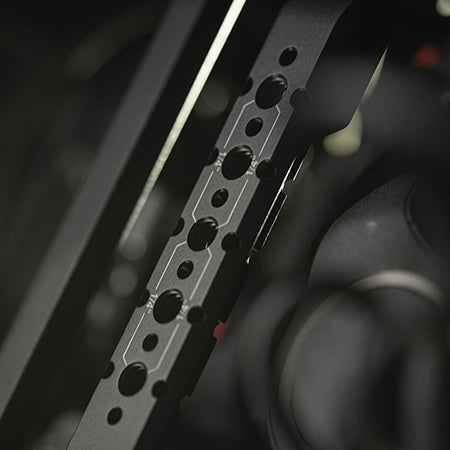 Various Mounting Options More Creativity

The camera cage has various mounting options to accommodate accessories via cold shoe receivers, NATO rail, and 1/4"-20 threads with locating points.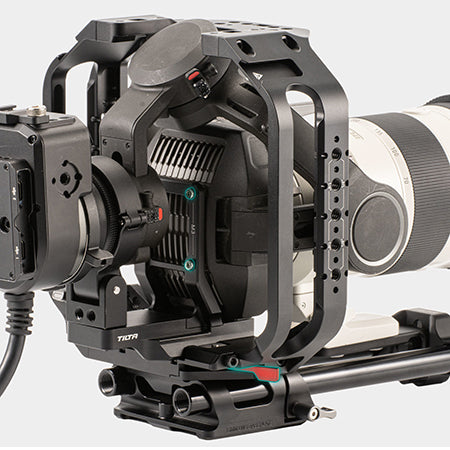 Secure Mounting For Additional Saftey

Features a quick release mounting system and multiple mounting points for camera safety.

Specifications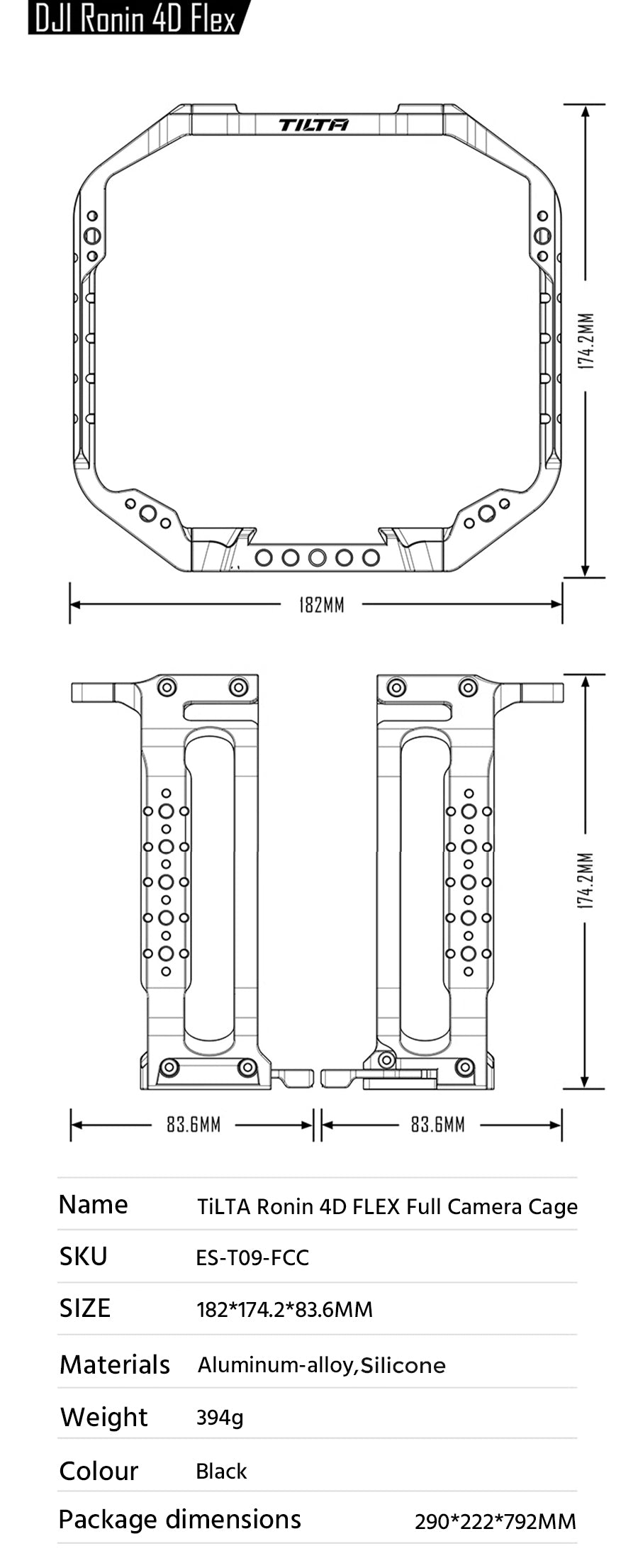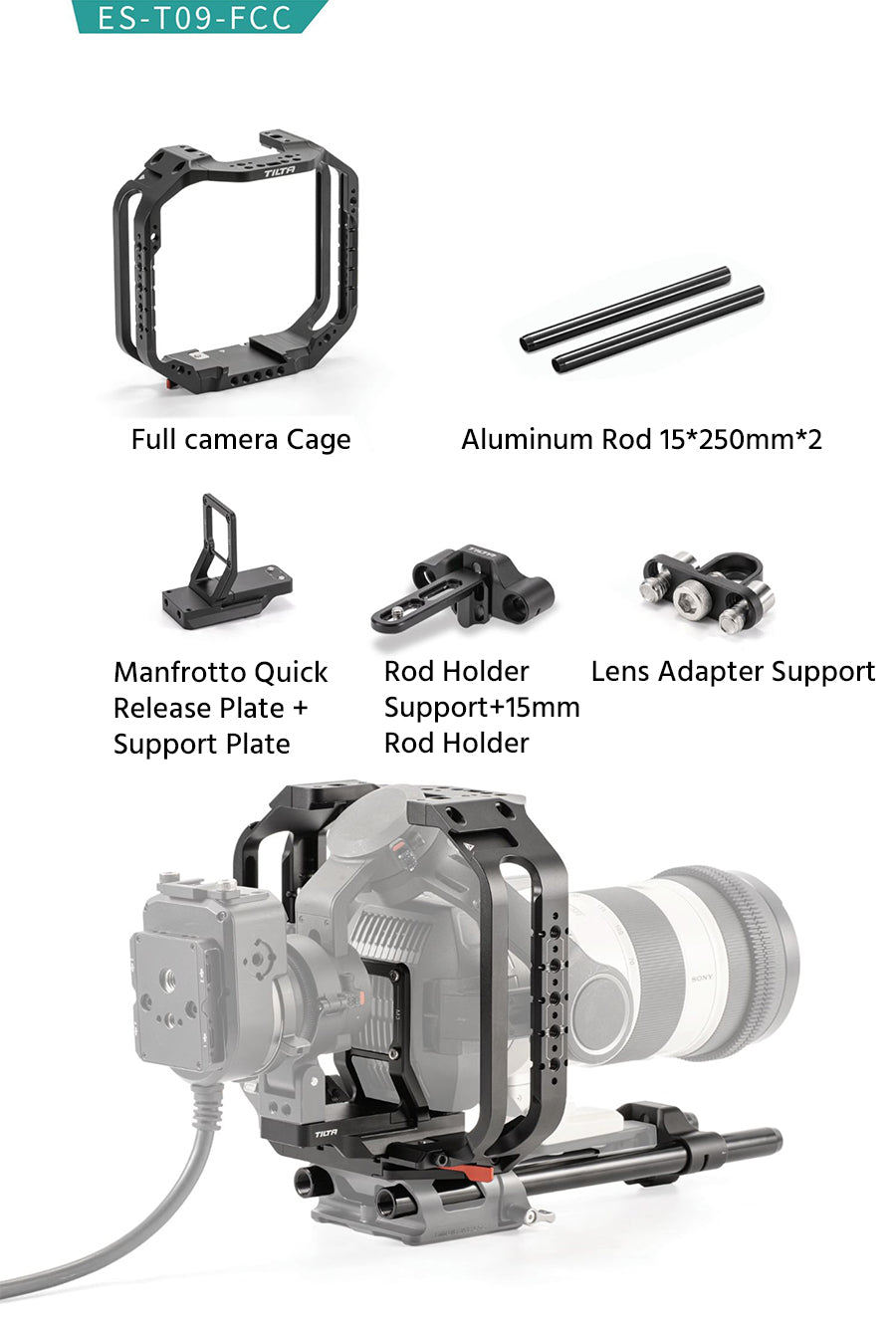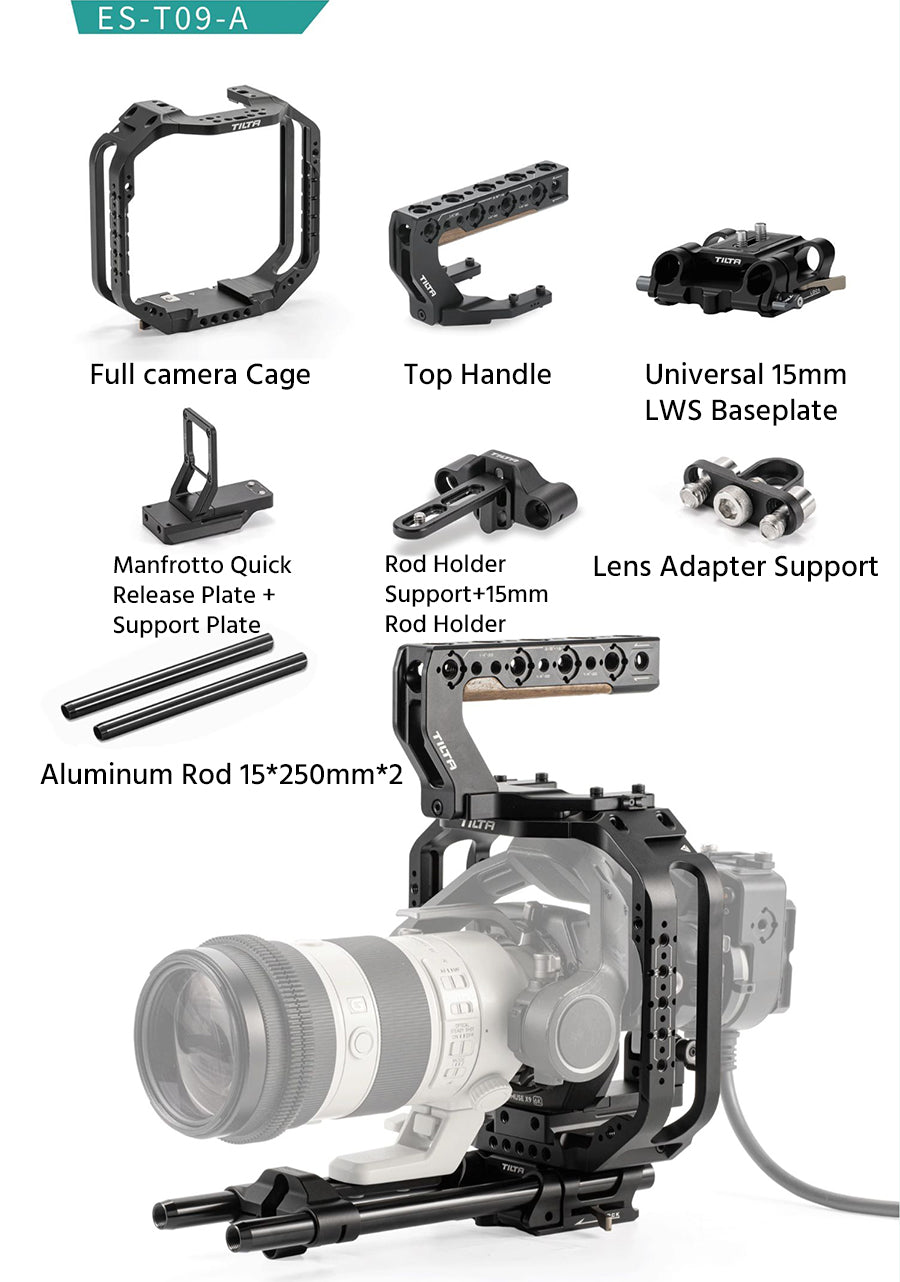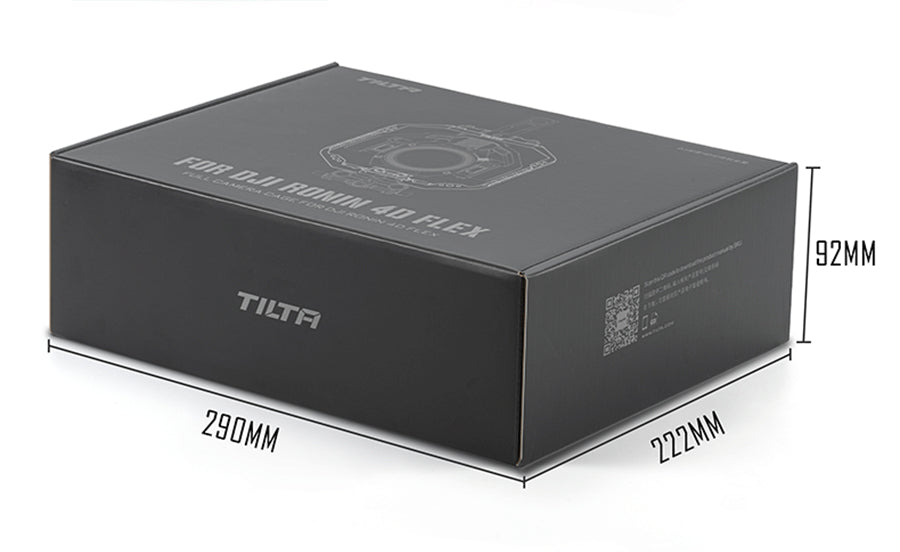 The Tilta Camera Cage for DJI Ronin 4D Flex is the perfect foundation for taking your 4D Flex to the next level.
This camera cage expands your options for rigging the 4D by allowing you to build the system in a more traditional studio setup, which gives you unparalleled versatility and control.
The cage offers a variety of mounting options including Cold Shoe Receivers, NATO Rail and 1/4″-20 threads with locating pins.
The quick release mounting system ensures quick transitions between setups, saving you valuable time on set.
Additionally, the cage features multiple mounting points to the camera body which provide improved security for your camera and accessories.
When used with our optional accessories such as the 15mm LWS Baseplate and 15mm rods, this system becomes the perfect option for using heavier zoom lenses with the 4D Flex.
Elevate your DJI Ronin 4D Flex experience with the Tilta Camera Cage – the ultimate tool for greatly improving the flexibility to mount accessories to your system! 
Features:

[MOUNT ACCESSORIES] via Cold Shoe Receiver, NATO Rail and 1/4"-20 Threads with Locating Points
[QUICK RELEASE] Design Allows for Quick Transitions Between Setups
[EXPANDABLE DESIGN] Accommodates Optional Accessories like LWS Baseplates and Top Handles
[FULL CAGE] Provides Additional Protection for the 4D Flex Camera Body
[COMPATIBLE] with DJI Ronin 4D Flex and Many Tilta Camera Accessories

Specifications:

Dimensions: 13.5 x 10 x 5 inches
Weight: 3 lbs
Materials: Aluminum Alloy, Stainless Steel
Colour: Black
Package Contents: Cage Only(536167):
1x Full camera Cage for DJI Ronin 4D Flex
1x Manfrotto Quick Release Plate for DJI Ronin 4D Flex
1x Support Plate for DJI Ronin 4D Flex
1x Lens Adapter Support for DJI Ronin 4D Flex
2x Aluminum Rod 15*250mm
1x Rod Holder Support+15mm Rod Holder for DJI Ronin 4D Flex
1x Allen Key 1x 2.5mm Allen Key
Kit A(PK2340):
1x Full Camera Cage for DJI Ronin 4D Flex (ES-T09-FCC)(536167)
1x Top Handle for DJI Ronin 4D (
534767
)
1x Tilta Universal 15mm LWS Baseplate - Black(
536163
)