TiLTA GSS-T01-QPA Manfrotto Quick Release Universal Adapter Float Stabilizing Arm
---
Brand: TiLTA
SKU:

GSS-T01-QPA

Product code:

534858
This Quick Release Adapter allows you to mount most camera bodies directly to the Tilta Float Stabilizing Arm which offers a more controlled and comfortable handheld shooting experience.
This adapter uses a standard sized Manfrotto plate, which allows you to quickly switch between compatible Manfrotto tripod heads and the Tilta Float Arm.
This adapter is the perfect solution for the DJI Ronin 4D, allowing you to better stabilize and support the camera while taking full advantage of the system's built in stabilization.
This adapter can also be used for other camera systems as it offers support for more comfortable handheld shooting over longer periods of time.
This adapter will also allow you to take advantage of the Float Arm to help to stabilize the vertical movement while still providing a handheld look.
This design was developed in collaboration with our ecosystem's modification expert, Vaho Mat, who has been helping users of our fast growing community expand the functionality of their RS2 rigs.
More information on Vaho's modifications and general troubleshooting help can be found on our Tilta DJI Ecosystem Users Group on Facebook.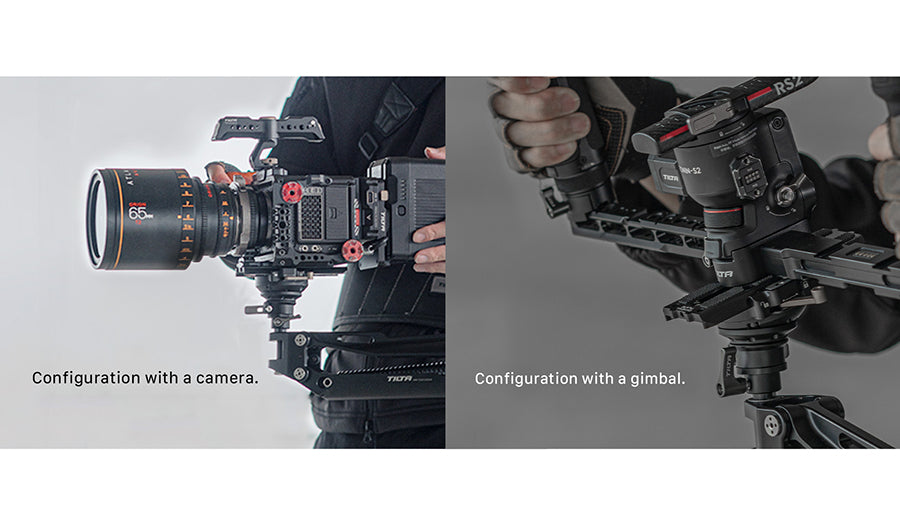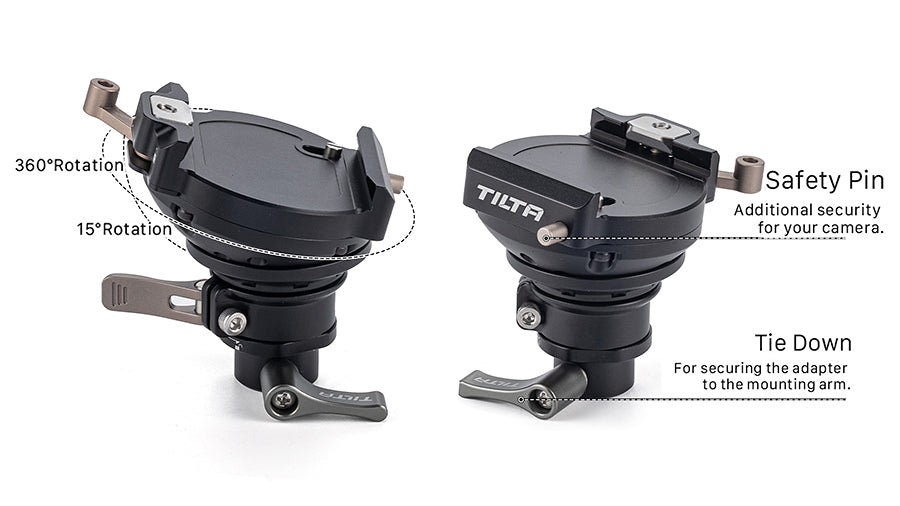 Features:
FLEXIBLE MOVEMENTS

Working with the Float stabilizing system allows cinematographers to gain full control of their camera movement.
PERFECT PAIRING

It's a perfect pairing with the DJI Ronin 4D camera. The Float stabilizing arm supports efficient weight distribution and helps you produce high quality images.
QUICKLY SWITCH

Quickly switch between the Float stabilizing arm and a Manfrotto tripod head.
COMPATIBLE WITH TILTA FLOAT

The adapter stabilizing arm has a 13mm diameter which is compatible with the Tilta Float stabilizing arm as well as any other systems that use a 13mm diameter.
ADJUSTABLE

The adjustable ball head allows for flexible angle adjustments to help you achieve the ultimate camera balance and composition.
Specifications: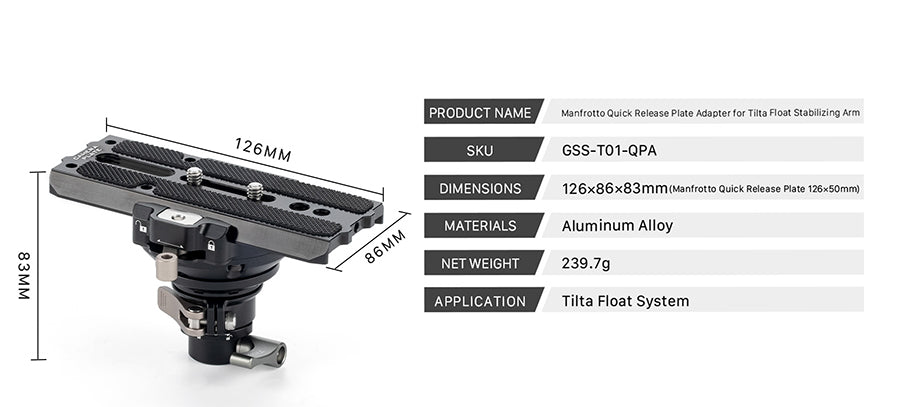 Dimensions: 6.5 x 4.5 x 4 inches
Weight: 0.7 lbs
Materials: Aluminum-alloy, stainless steel
Color: Black
Package Contents:

1x TiLTA GSS-T01-QPA Manfrotto Quick Release Universal Adapter Float Stabilizing Arm