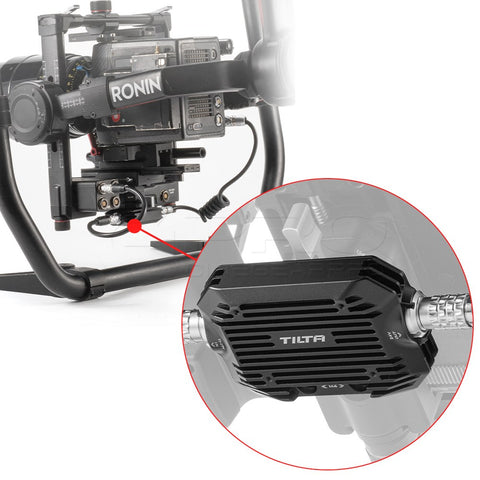 TiLTA TGA-PDM-RN2 24V Power Distribution Module For DJI RONIN 2
---
Brand: TiLTA
SKU:

TGA-PDM-RN2

Product code:

535846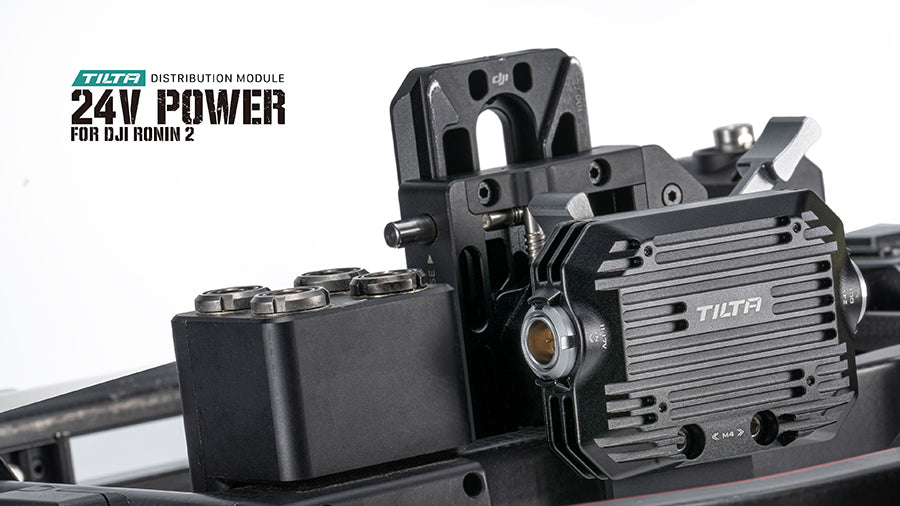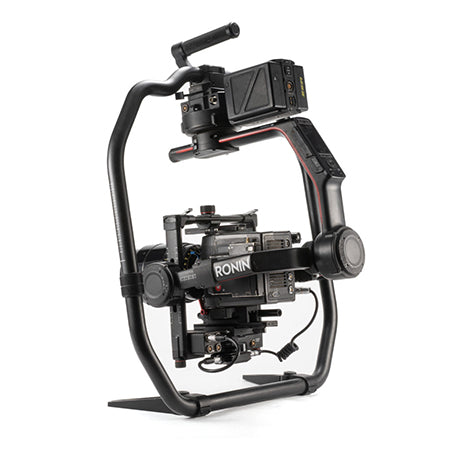 Constant Output

Provides constant 24V power. Compatible with a wide range of cameras such as Arri Alexa Mini LF, Alexa Mini and Alexa 35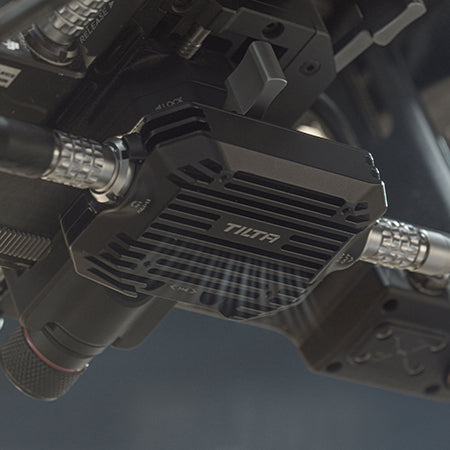 High Cooling Performance

The module is constructed with a metal grid for efficient cooling performance and is durable enough to accommodate various extreme filming conditions.
Safe & Secure

The connector features a rigid and durable design. It protects your device from overload and reverse polarity.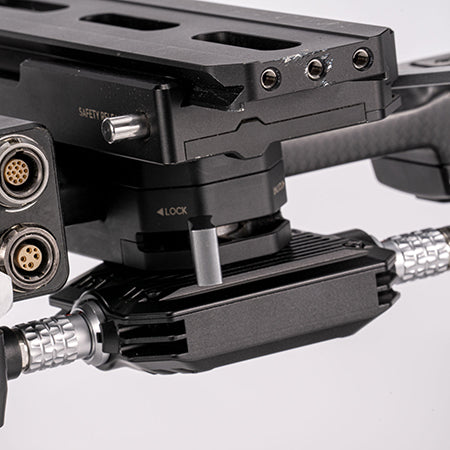 Made For Alexa 35 & DJI Ronin 2

Easily mounts to gimbal and provides high voltage power.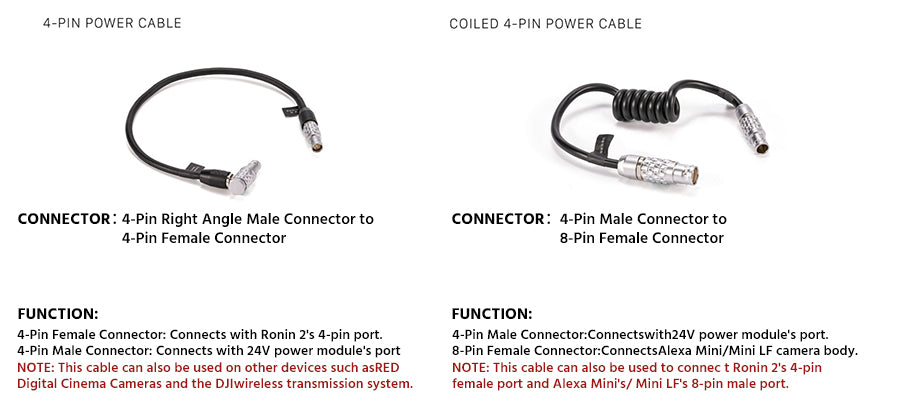 NOTES
1.The 24V power module can power cameras(total capacity 4A 96W, such as Arri Alexa Mini and Mini LF) with 24V power input.
Ronin 2 uses a 4-pin power port and outputs at 14.4 V 8A 100W in total. It is suggested that the other camera accessories
should be powered through a different power source to maintain smooth operation for Ronin 2 and the camera.
2.The 24V power module works at 4A96W. When working constantly, the outer module temperature is around 45-60°C(113-140°F)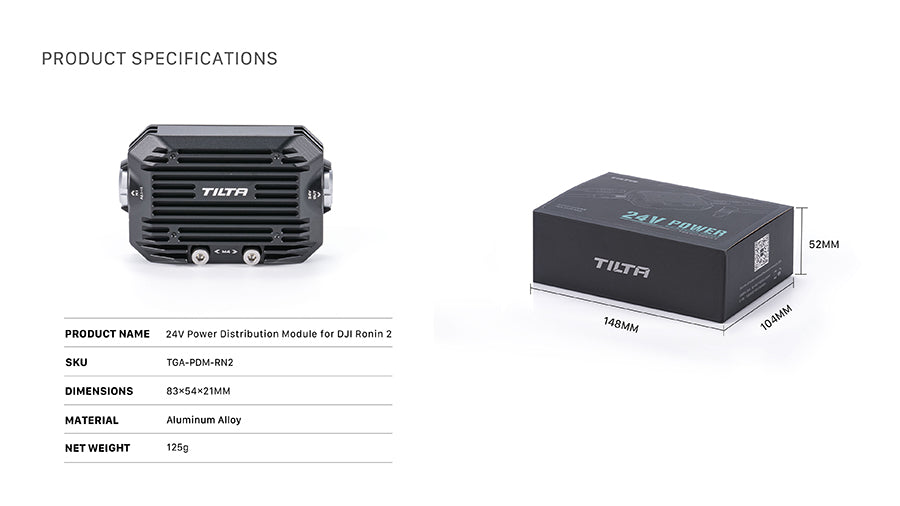 This Power Distribution Module for DJI Ronin 2 allows you to power 24V accessories and camera systems via a 4-Pin Male to 4-Pin Female Power Cable.
This is the perfect option for powering 24V systems like the ARRI ALEXA 35 and can also be used to power other 24V accessories that utilize a 4 Pin connection.


Features:

[24V POWER] for High Voltage Camera Systems and Accessories
[CUSTOM DESIGNED] for DJI Ronin 2 Gimbal
[COMPATIBLE] with the Arri Alexa 35 Camera System


Specifications:

Dimensions: 6.5 x 4.5 x 3.5 inches
Weight: 0.88 lb
Materials: Aluminum-alloy, Stainless Steel, Rubber
Colour: Black


Package Contents:
1x 24V Power Distribution Module for DJI Ronin 2
1x Hex Key
1x 4-Pin Right Angle Male to 4-Pin Female Power Cable (30cm)
1x 4-Pin Male to 8-Pin Female Coiled Power Cable