MOVMAX Slider For Professional Cinematographer 90/120/150/210cm
---
Brand: VAXIS
Product code:

534260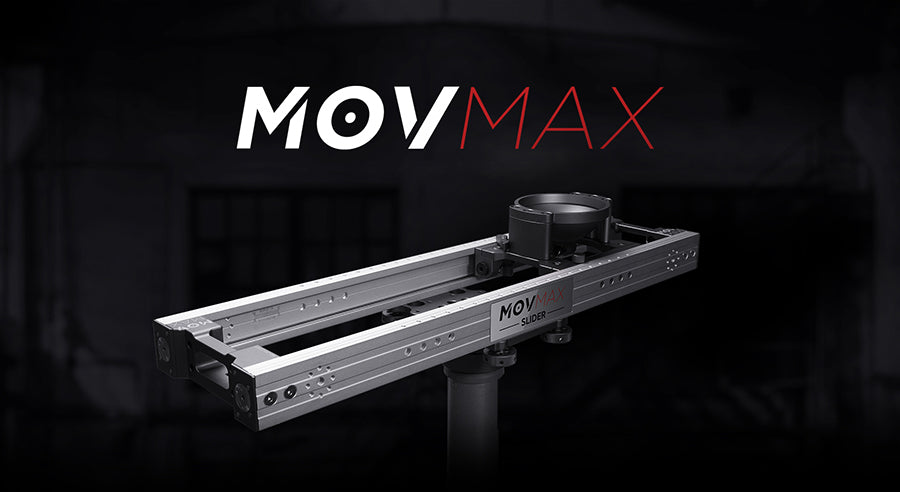 MOVMAX SLIDER SYSTEM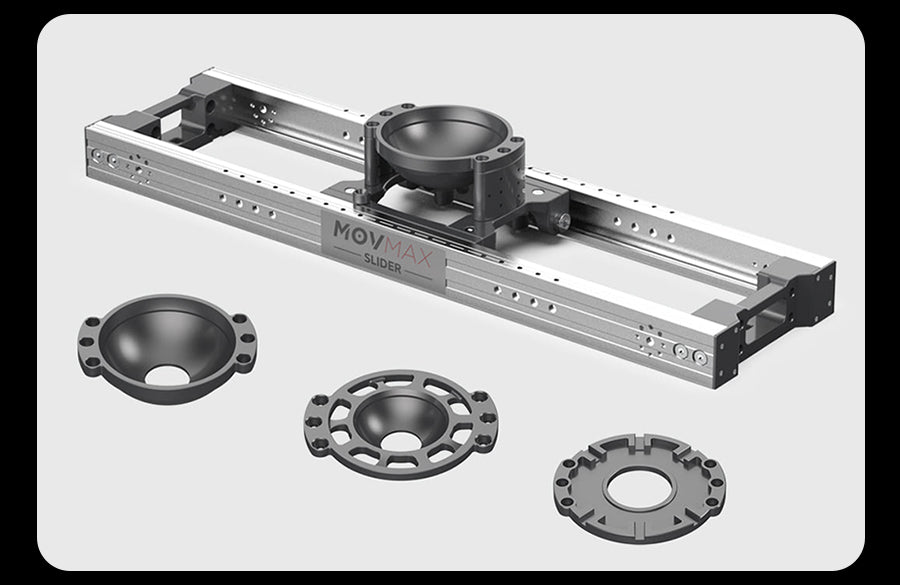 Features

- Quiet, smooth and stable high precision rails
- 4 rail lengths to choose from
- Tracking carriage for Mitchell, bowl or Euro-adapter mounts
- Side expansion mode- suitable for tripods, light stands, apple boxes and Euro-adapter mount
- High strength 7 series aluminium alloy body
- Switch from slider mode



Available in 4 Standard Lengths
90cm / 120cm / 150cm / 210cm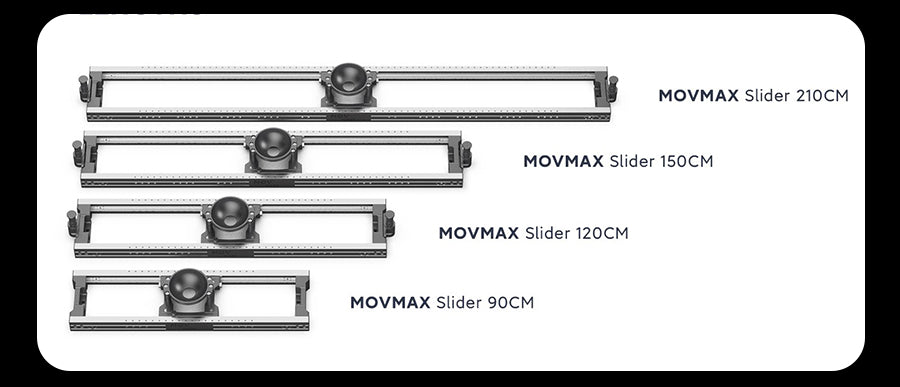 Kit Support


The slider can be matched with both 100mm and 150mm bowls as well as the Mitchell mount. This allows for a 360° multi-function. Comes with an adapter to ensure that the camera is secured firmly.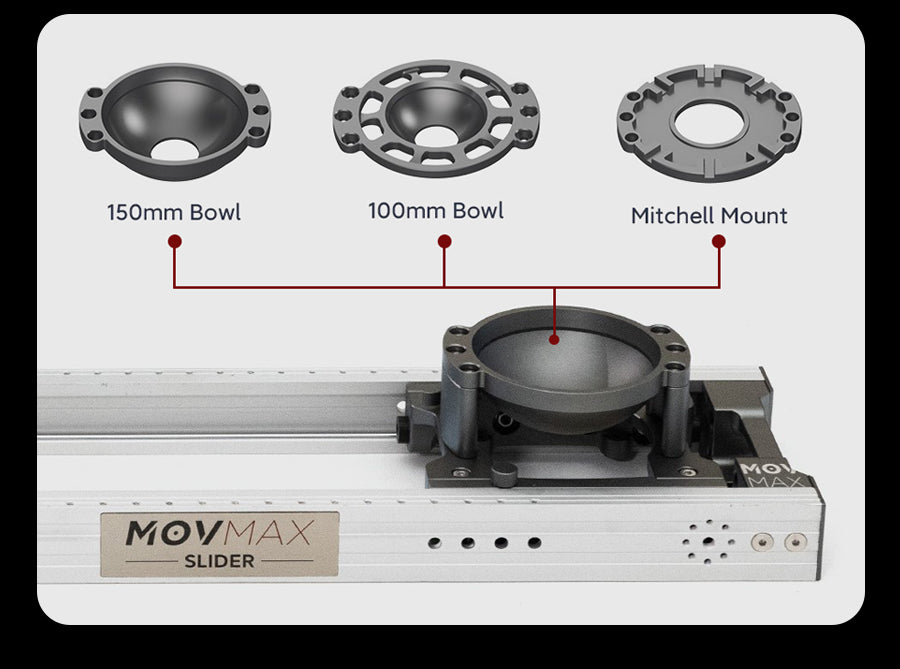 - DOUBLE MODE USAGE -

Slider Mode
The unique and precise technology allows consistency in the mechanism. This makes operation a breeze.The main body of the slider is made of metals including but not limited to aviation aluminium alloy, carbonized alloy steel and copper. These are CNC procrssed.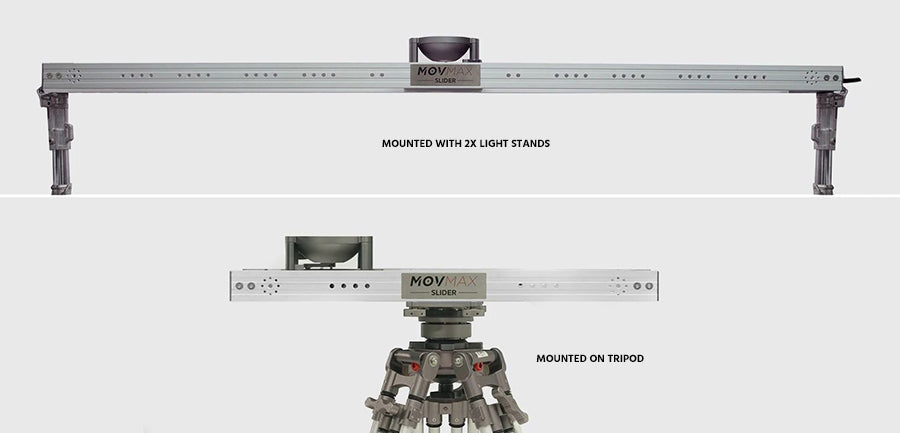 Bangi Mode

Assemble the 360° multi-function adapter with the male and female  (80mm) Euro mount adapters. With this method, the users can quickly and directly attach the MOVMAX slider to any supporting tripods, dollies and rigs. This will enable completion of the slider and allow the Bangi mode switch.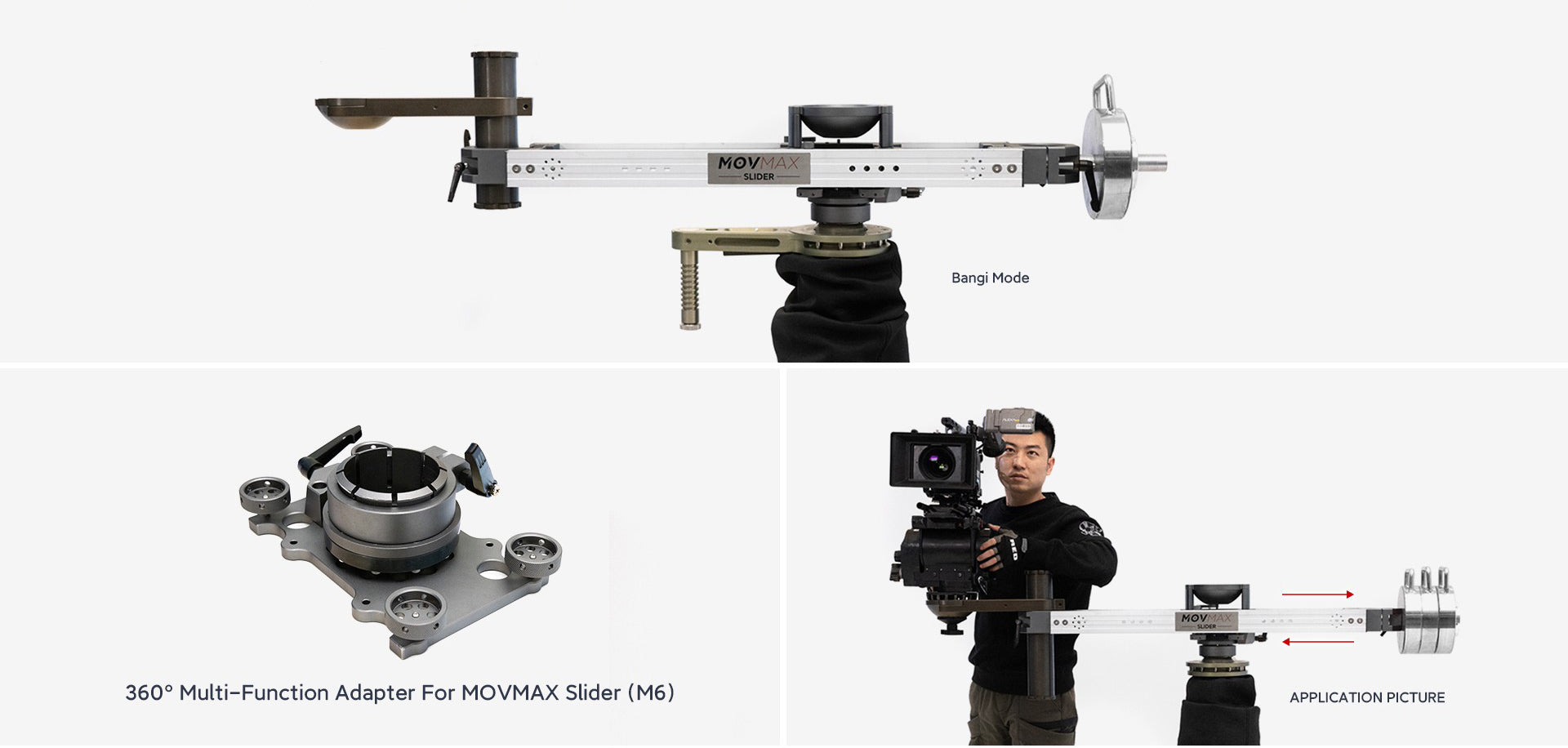 Various Extension Ways of Accessories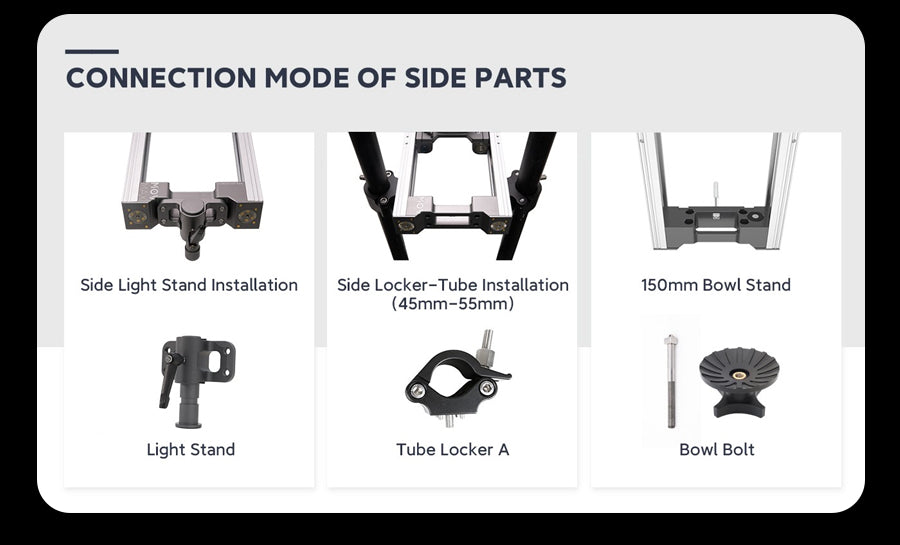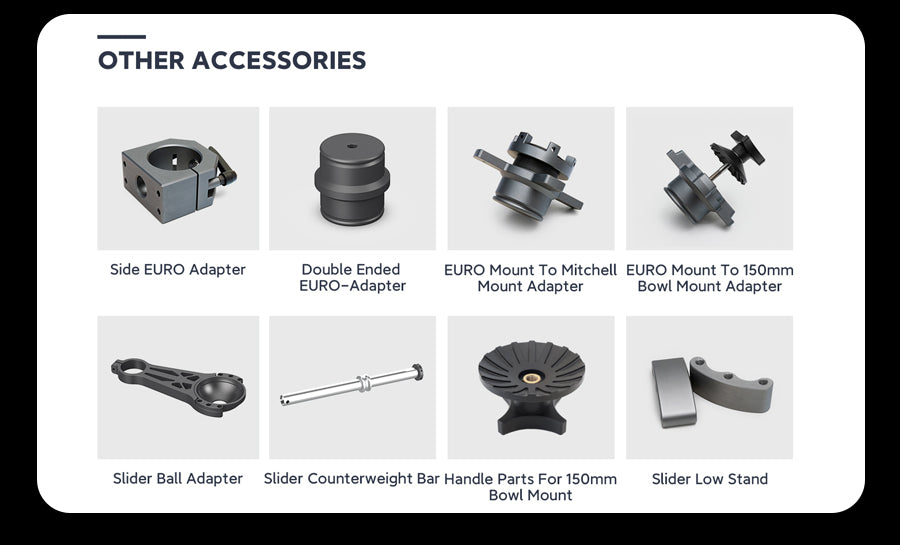 Application Scenarios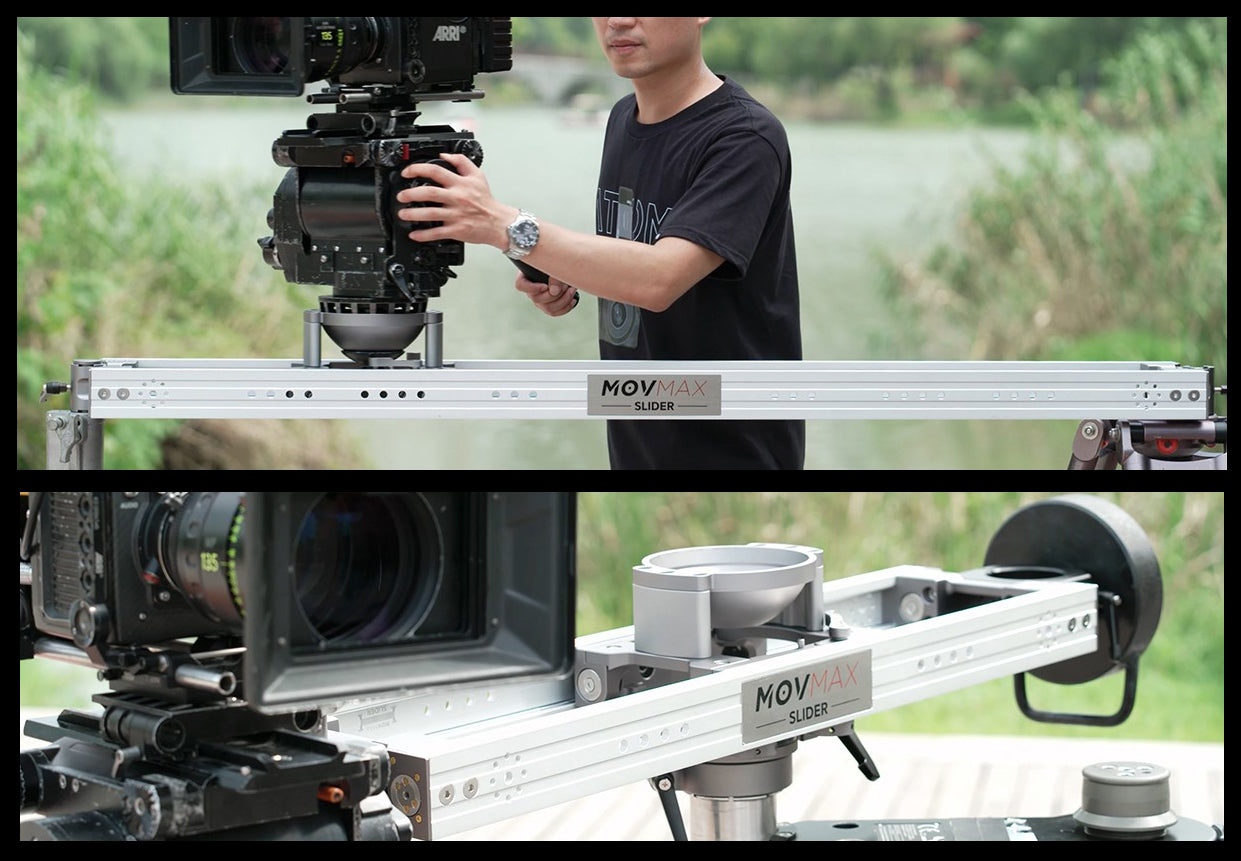 Package Contents:

1x Movmax Slider
1x Bowl Mount
1x Flight Case
2x Light Stand Adapter (90cm Version NOT Contained)


Accessories



EURO Mount to 150mm Bowl Mount
534298





Handle Parts
534296




Bowl Bolt
534295




Counterweight Bar
534292




Low Stand
534291




360° Multi-Function Adapter (M8)


534294