MEIKE MK-EFTR-C EF-RF Drop-in Filter Mount Adapter for Canon EF to EOSR with Variable ND Filter and UV Filter For RED V-Raptor Komodo EOS R R5 R6 RP R5C C70
---
Brand: MEIKE
SKU:

MK-EFTR-C

Product code:

534847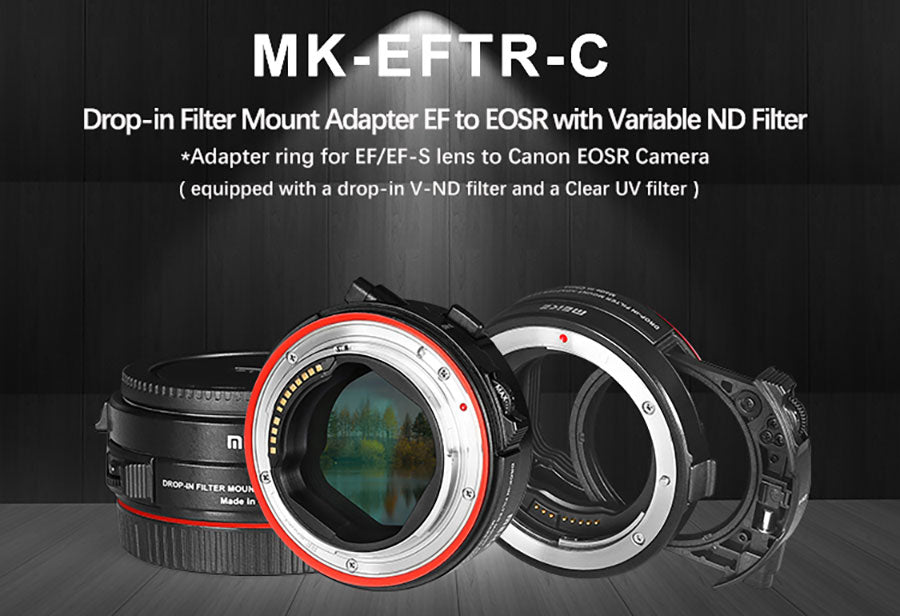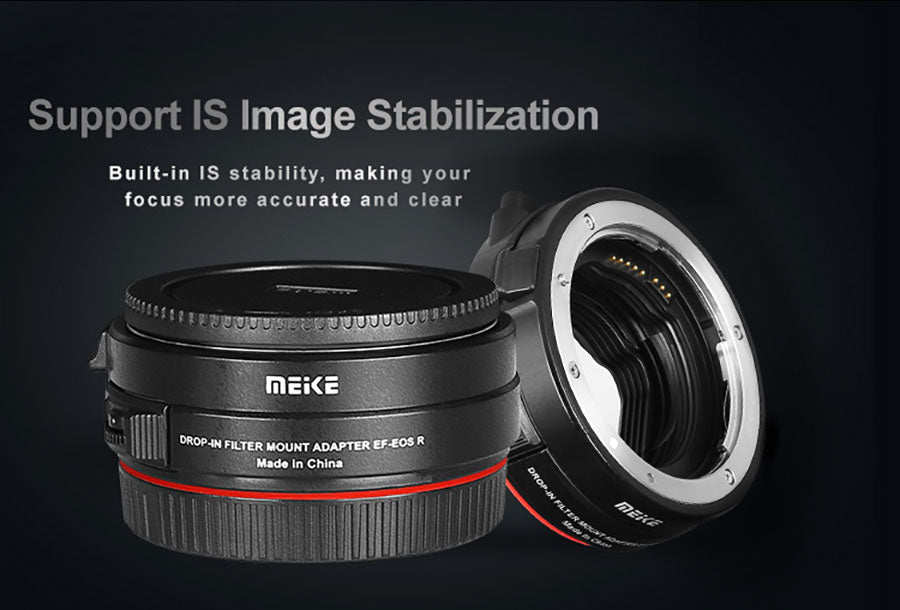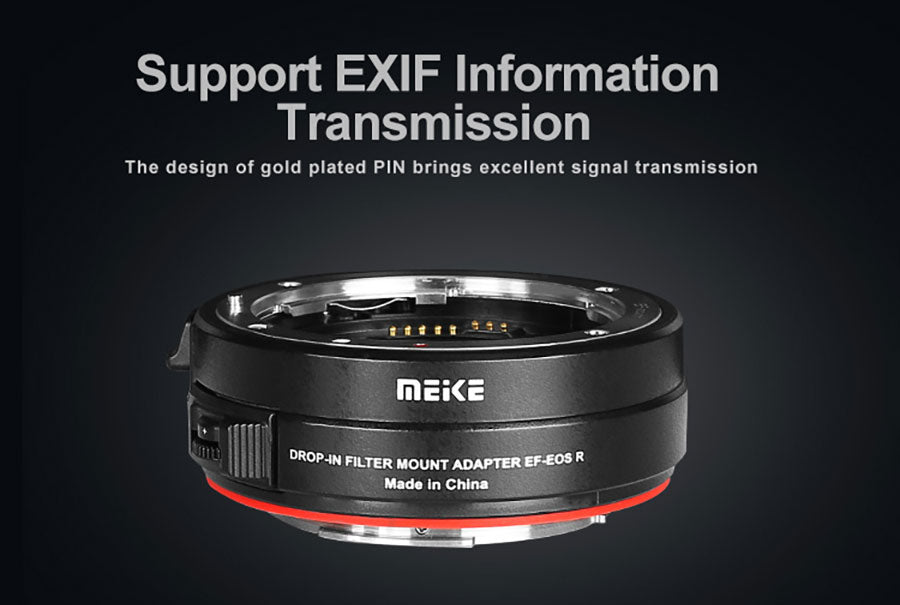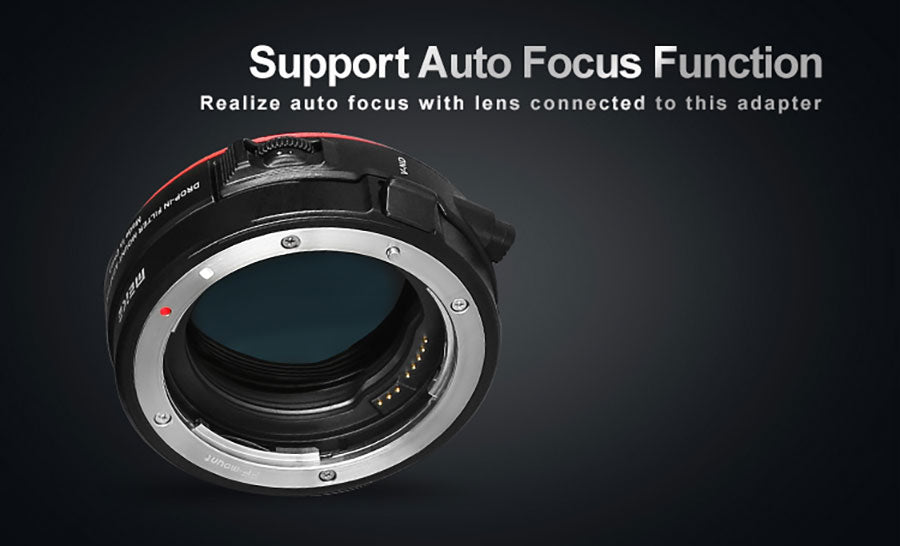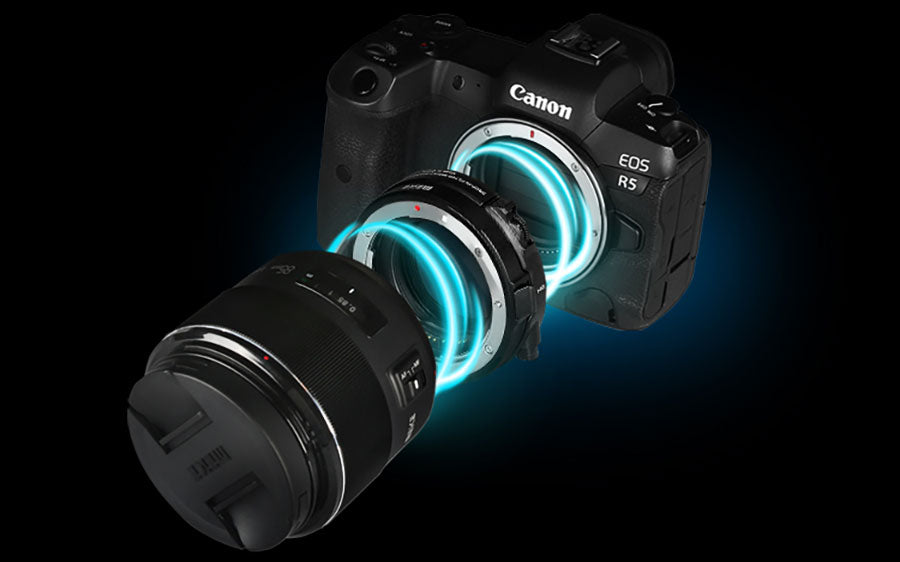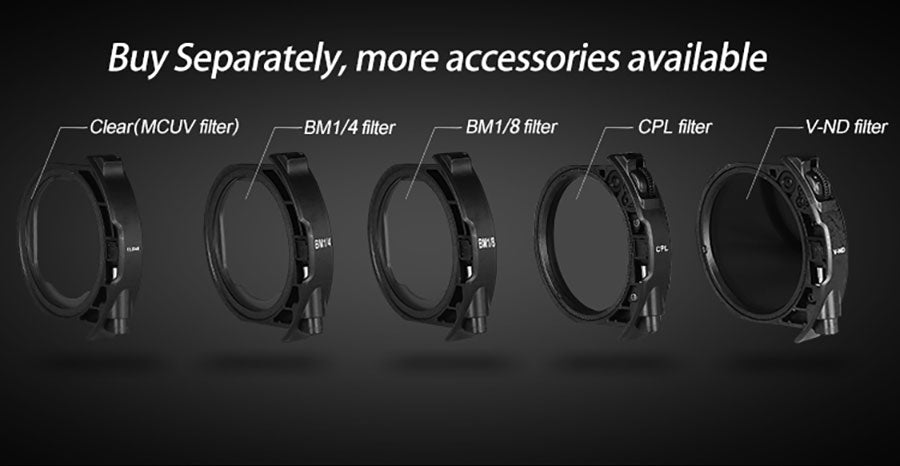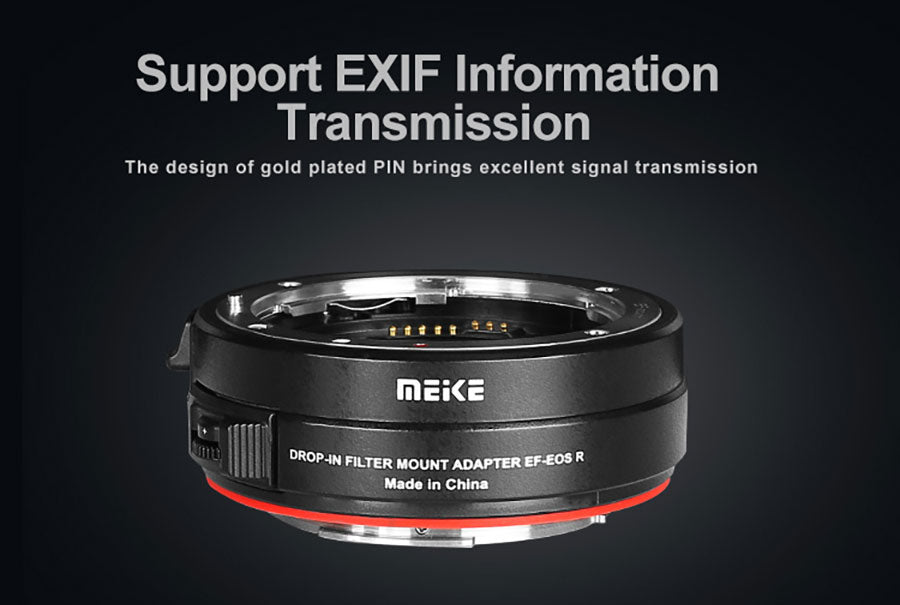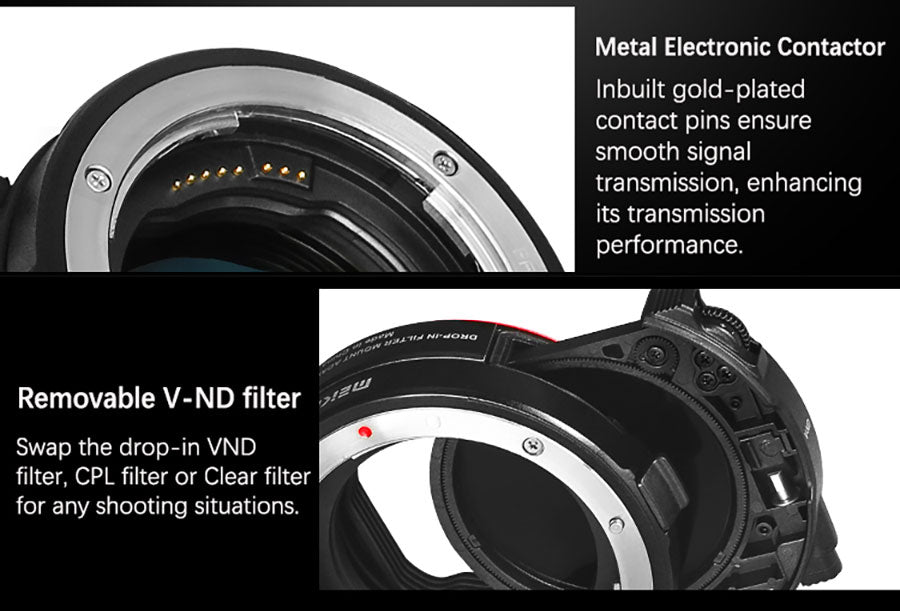 Drop-in Filter Mount Adapter EF to EOSR with Variable ND Filter.
*Adapter ring for EF/EF-S lens to Canon EOSR Camera
( equipped with a drop-in V-ND filter and a Clear UV filter )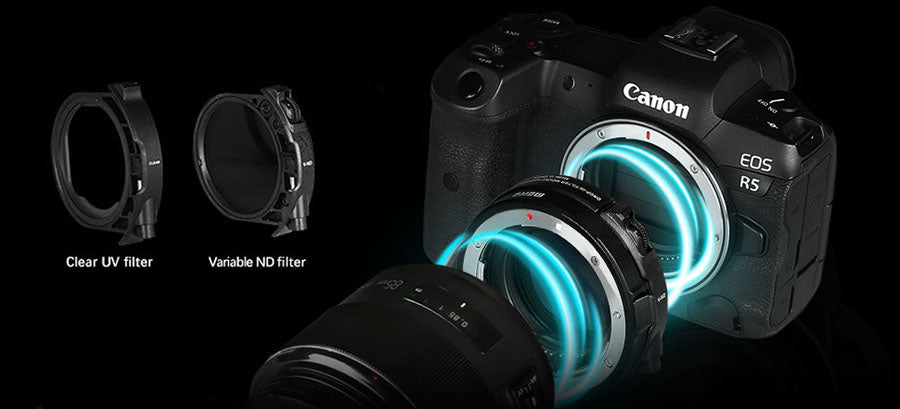 Thread extinction underside:
Extinction for clearer imaging.

Inserting and removing the drop-In filter:
Inserting : Push down on the Drop-in Filter until you hear a click.
Removing: Pull out the Drop-in Filter while pressing the lock release button.

Mount index(EF Lens):
When installing, align the Mount index found on the adapter with the same mark on the camera.

Adjustment dial of variable ND filter:
Density can be adjusted by turning the adjustment dial.
There are 3 density value for reference: MAX, MID, MIN.


Features:

Compatibility: For Canon EF/ EF-S Mount lens to fits on Canon EOS-R Mount mirrorless Cameras.

Accessories: Equipped with a drop-in variable neutral density filter (ND3-ND500, equals to 1.5 to 9 stops) and an extra holder.

Image Stabilization: Built-in stability makes your focus more accurate and clear.

AF support and Aperture control: Support auto focus function ;the built-in electronic contact allows you to control the aperture of the lens directly through the camera.

EXIF Transmission: The design of gold plated PIN brings excellent signal transmission.


Specifications:


| | |
| --- | --- |
| Compatible lenses: | EF/EF-S lenses |
| Compatible cameras: | Canon EOS R cameras |
| Front mount: | Canon EF mount |
| Rear mount: | Canon RF mount |
| Front Cap: | Camera Cover R-F-3 |
| Rear Cap: | Lens Dust Cap RF |
| Max. Diameter and Length: | 72.8*24.1mm/2.87*0.95 inches |
| Weight: | 138.9g (with VND) |
Package Contents:

1x EF to EOS R Adapter
1x Drop-in variable ND filter
1x Drop-in clear UV filter
1x Front cap
1x Rear cap
1x Manual