Aputure LS 600x Pro Bi-Colour 600W 2700-6500K LED Light
---
Brand: Aputure
SKU:

600x Pro

Product code:

534239


BRIGHTER BI-COLOR 

The LS 600x Pro boasts an expanded bi-color range fo 2700K~6500K while still being able maintain an impressive output. Equipped with its native Hyper-Reflector, the 600x Pro can output 5,610 lux at 3 meters (10 feet). With the F10 Fresnel modifier, the combination can reach an illuminance of 18,5100 lux at 3 meters in 15° spot.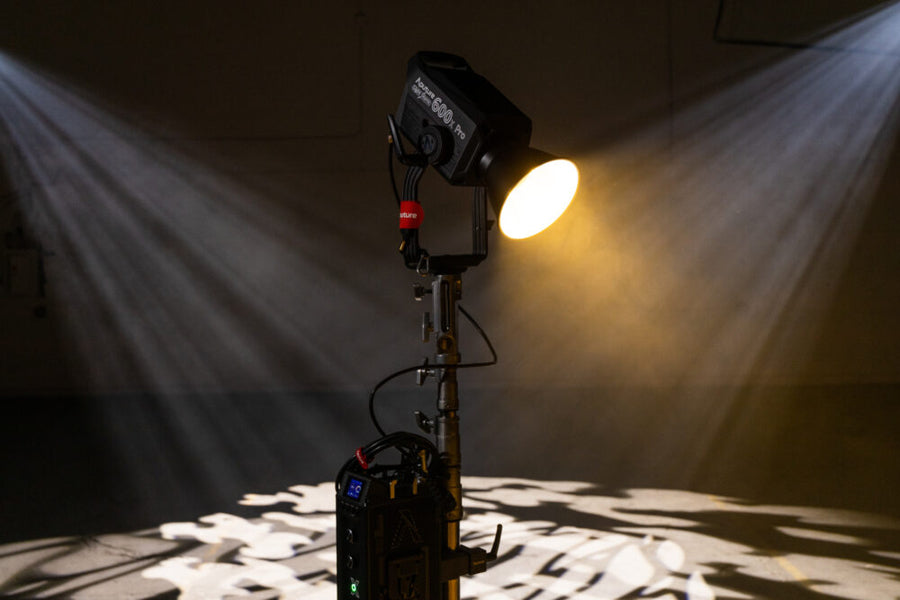 PRECISION COLOR BLENDING 

Similar to the LS 300x, the 600x Pro utilizes Aputure-designed color-blending optics that combines its bi-color chipset into a single cohesive light source, allowing it to be used with optical lens modifiers such as the F10 Fresnel and Spotlight Mount.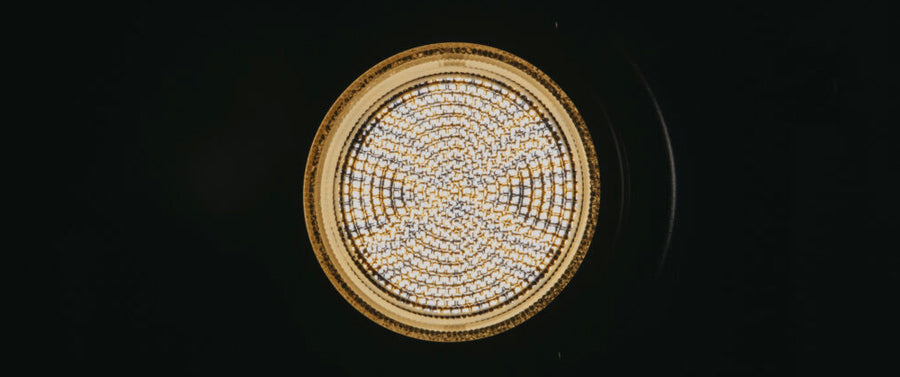 BUILT FOR PROFESSIONALS 

Every aspect of the LS 600x Pro was designed with professionals in mind, with incredible output, a weather-resistant construction, a wide variety of power options, and professional level lighting controls, including Sidus Link, Art-net, and Wireless DMX. This is the LS 600d Pro, and it's ready to blow away traditional lighting.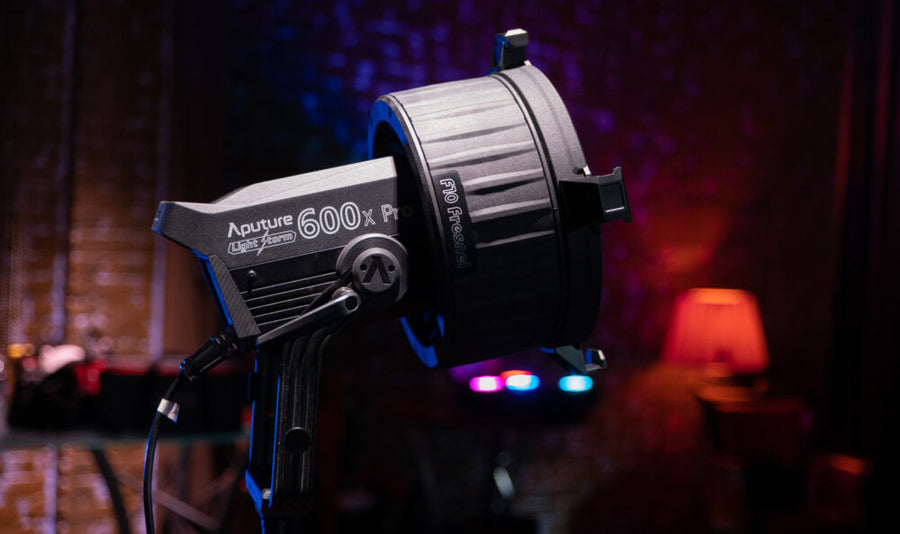 WEATHER-RESTISTANT

The LS 600x Pro joins the Light Storm Pro series, featuring a weather-resistant design in a Bowens Mount fixture. Using waterproof fans, sealed internal structures, rubber caps for all ports, and weatherproof connectors, the LS 600x Pro can withstand challenging inclement weather environments.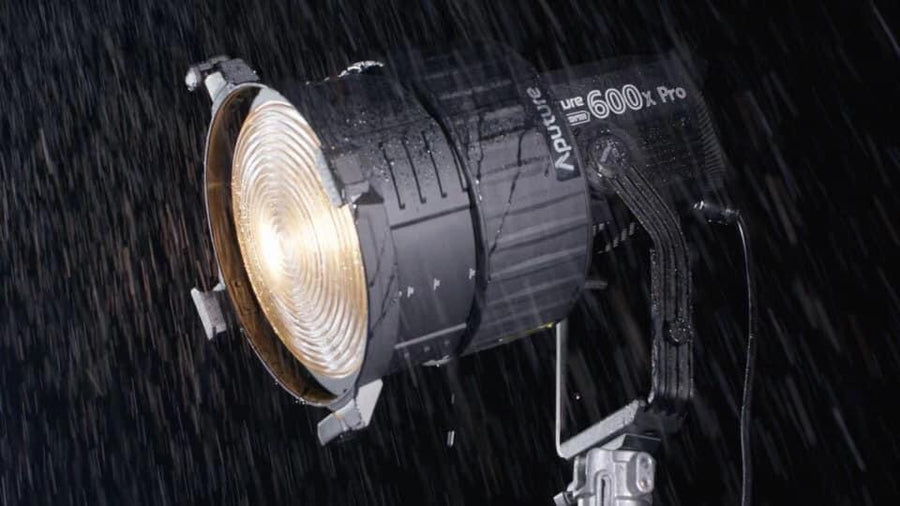 0.1% STEPLESS DIMMING

The LS 600x Pro joins the professional Light Storm series featuring enhanced, stepless dimming, as well as light control in 0.1% increments, ensuring that you get the exact amount of light that you need.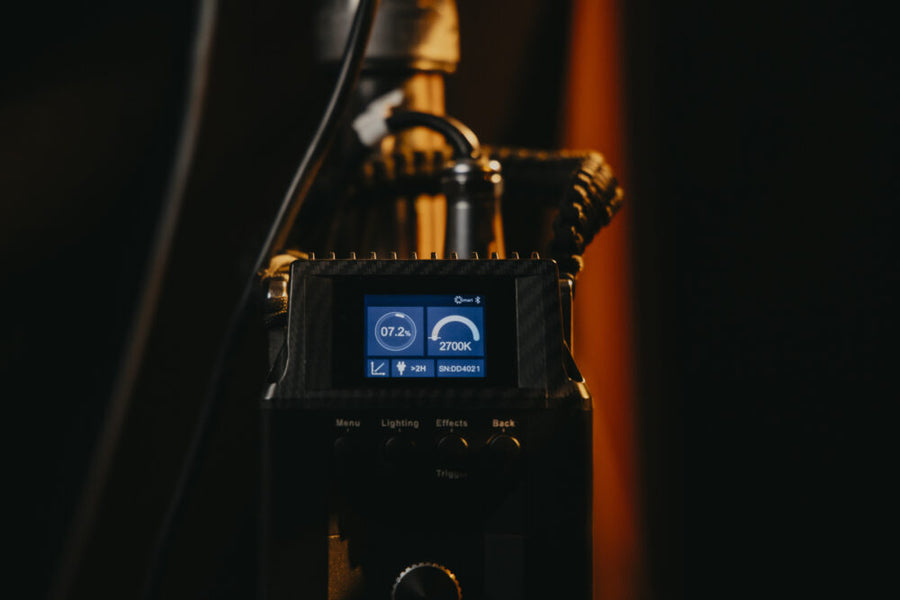 2 OUTPUT MODES

The LS 600x Pro features two output modes: Max Output and Constant Output mode. In Constant Output mode, the luminance level remains uniform while changing the CCT output. Max Output mode will always maximize the output for the chosen CCT and dimming level.


PROFESSIONAL CONTROL

In addition to its responsive on-board controls, 2.4G remote, DMX512 5-Pin XLR In and Out, and Sidus Link® app compatibility, the LS 600x Pro is the first-ever Aputure light to simultaneously support sACN, ArtNet, and LumenRadio CRMX compatibility.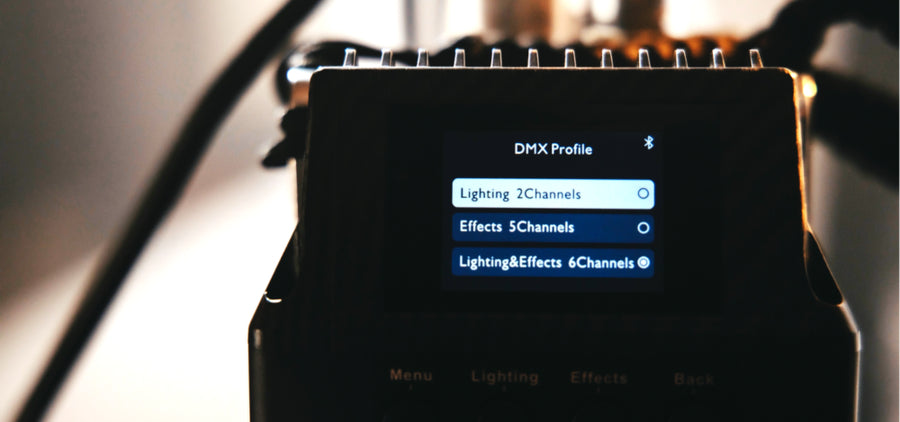 SIDUS LINK

Sidus Mesh integration allows users to control the 600x Pro from nearly any smartphone or tablet with the Sidus Link mobile app up to 400 meters away with the addition of other fixtures, including the Aputure LS C300d II, LS 300x, Accent B7c, MC, and Nova P300c.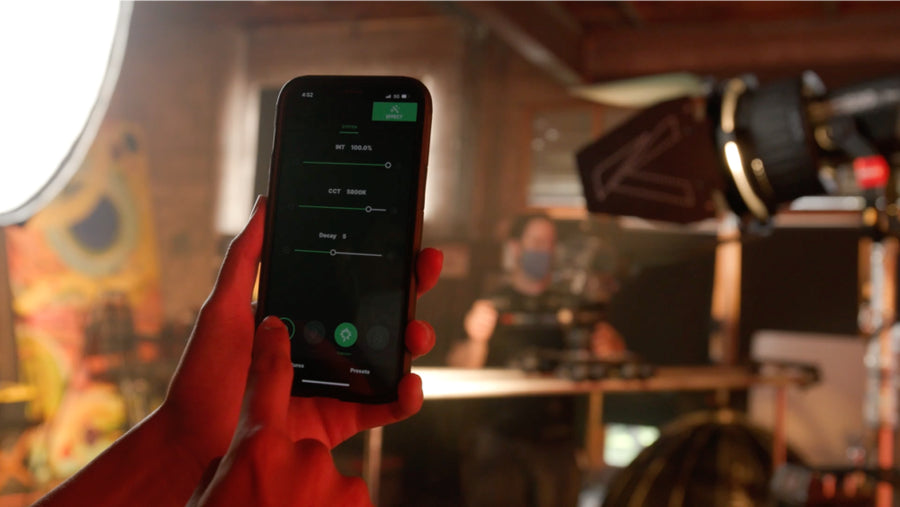 QUALITY COLOR
With exceptional color accuracy measurements of CRI&TLCI≥96, CQS≥95, and SSI scores of (D56): 74, (Tungsten): 85, the 600x Pro provides consistently accurate light quality for all filmmakers, upholding a color temperature standard of 2700K~6500K.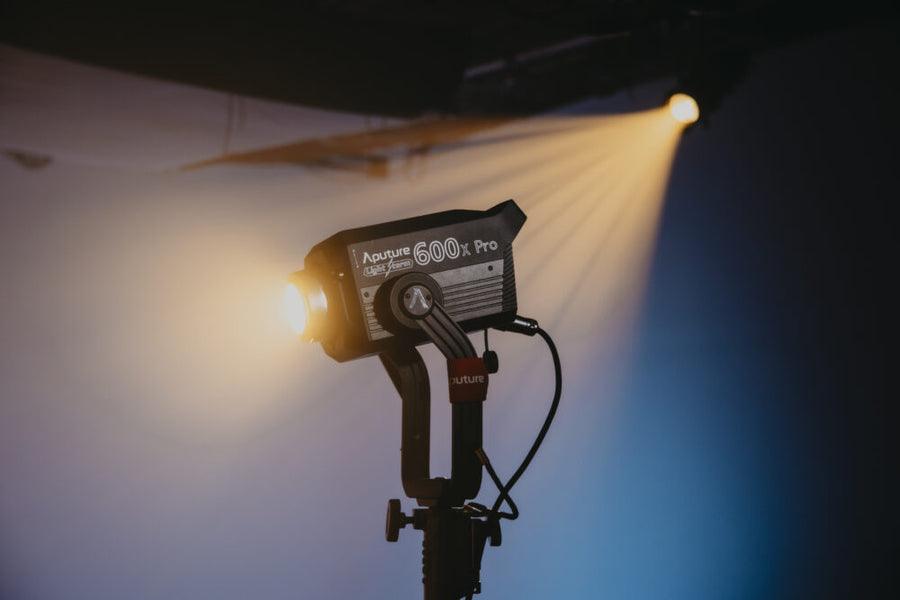 BATTERY CHARGING
Like the LS 600d Pro, when plugged into AC power, the LS 600x Pro doubles as a high-intensity bi-color fixture and a supplementary charger for V-Mount & Gold Mount batteries, making it a useful addition to any filmmaker's toolkit.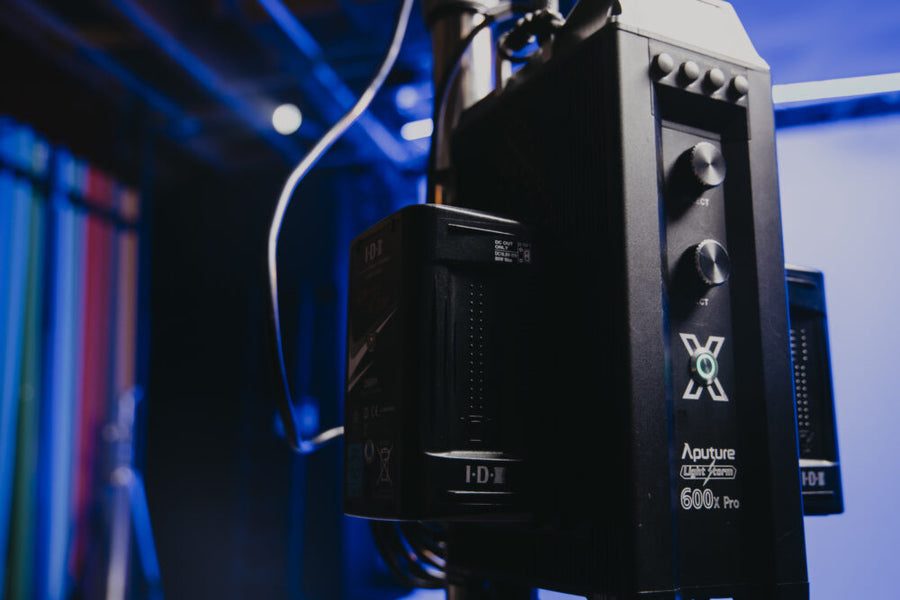 BUILT-IN LIGHTING FX
The LS 600x Pro can utilize 9 different built-in light effects: "Paparazzi", "Fireworks", "Lightning", "Faulty Bulb", "TV", "Pulsing", "Strobe", "Explosion", & "Fire". The 600x Pro is also compatible with the SidusPro FX ecosystem.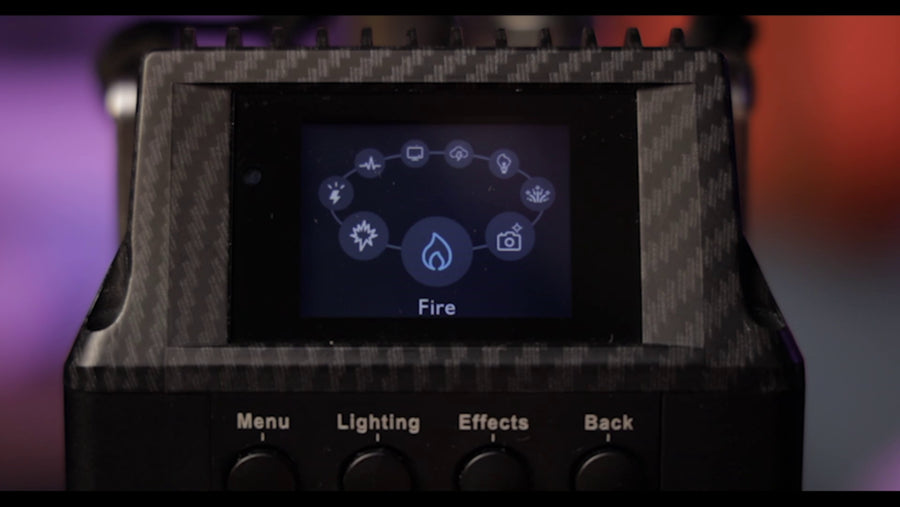 BOWENS MOUNT


Continuing Aputure's philosophy of modular lighting control, the LS 600x Pro's Bowens Mount makes it compatible with Aputure's lighting modifiers like the F10 Fresnel, Light Dome II, Spotlight Mount, and Lantern 90, but also third-party accessories from companies like DoPchoice and Chimera Lighting.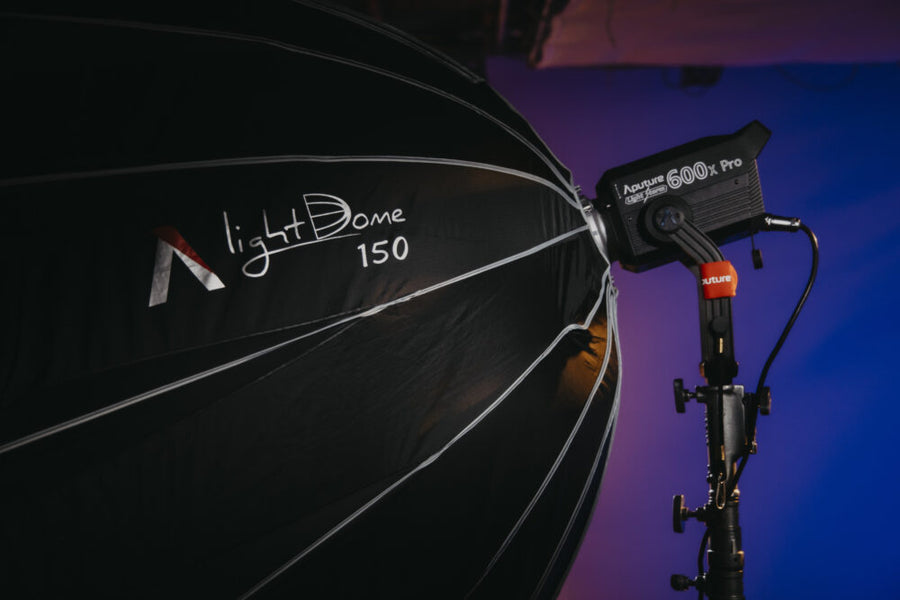 DURABLE TRANSPORT CASE
The LS 600x Pro comes standard with a durable carrying case that features wheels and a telescoping handle, making transporting the fixture to and from set a breeze.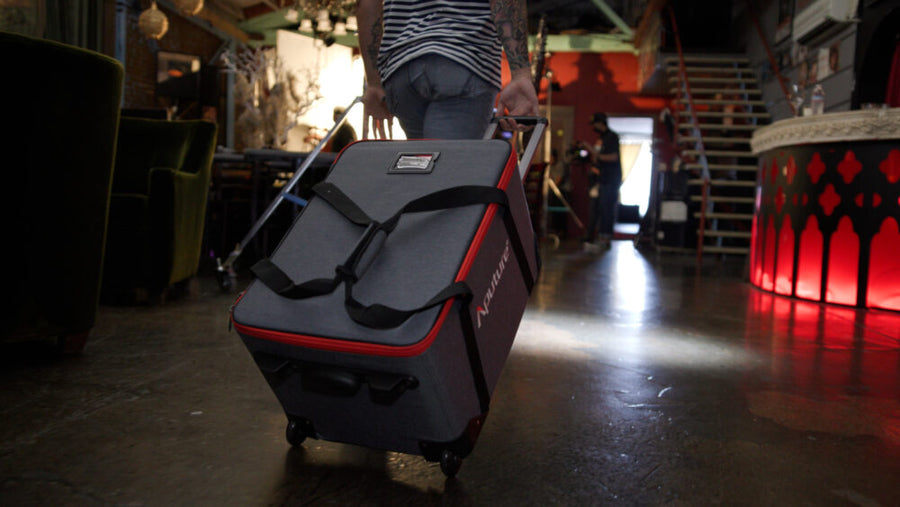 The Light Storm 600x Pro is the newest member of the Aputure LS 600 series of point-source LEDs, featuring a 600W bi-color chipset with precision color blending optical design. It harnesses the form factor and design of the LS 600d Pro, the same control box interface, and Bowens Mount compatibility while introducing a 2700K to 6500K variable CCT range and maintaining an output of 18,510 lux at 3m with the F10 Fresnel.

With only a 720W maximum power draw, the LS 600x can replace compact HMIs and Tungsten lights on set. The LS 600x Pro takes advantage of LEDs' low power consumption compared to traditional filament lights and can be powered by V-Mount, Gold Mount, and Block Batteries via its multi- voltage battery plates or 48V 3-Pin XLR Input.

Designed for professionals, the LS 600x Pro's weather- resistant design renders it capable of withstanding inclement weather conditions like light rain and water spray. It also features an intuitive control interface with advanced LCD, Sidus Link App Control, LumenRadio Wireless DMX, and ethernet control.
With its 600W bi-color chipset, weather-resistant build, and professional control methods, including LumenRadio, ethernet, and 5-Pin DMX512 in and out ports, the LS 600x Pro is designed for professional cinematographers and lighting technicians who need a modifiable hard light or soft light fixture that can both provide intense output and flexibility in color temperature.

The LS 600x Pro embodies all the benefits of the LS 600d Pro, and uses the same technology as the LS 300x that allows it to be one of few bi-color Bowens Mount LEDs that are truly compatible with optical modifiers like Fresnels and Spotlights, allowing it to act as a proper complement or replacement for traditional filament fixtures on film sets. This makes it compatible with the same modifiers as the LS 600d Pro, so it works perfectly in tandem with existing LS 600 series lights, and Aputure accessories.

With its multi-voltage battery plates and DC Inputs, the LS 600x Pro has the flexibility to be powered on location, and can even act as a battery charger for V and Gold Mount batteries via AC Power, enhancing any lighting technician's on-set workflow.


Features:
18,510+ lux @ 3m with the F10 Fresnel @ 5600K

5,610+ lux @ 3m with the LS 600 Series Hyper-Reflector @ 5600K

2700K~6500K Variable CCT

Precision Color-Blending Optics

Max & Constant Output Power Modes

0-100% Stepless Brightness Control

CRI & TLCI ≥96, SSI (D56): 74, SSI (Tungsten): 85

Weather-Resistant: Dust & Water Resistant

Multiple Control Methods: 2.4GHz Remote, Sidus Link Bluetooth App Control, Built-in Wireless DMX, Art-net, Ethernet, 5-Pin DMX512 In & Out

Multi-Voltage Battery Plates Support 14.4V / 26V / 28.8V Batteries

Half Power Output with 2x V-Mount / Gold Mount Batteries (14.4V/15A, 26V/8.5A, 28.8V/7.5A)

Max Power Output with 2x V-Mount / Gold Mount Batteries (26V/18A, 28.8V/16A)

Charge V-Mount / Gold Mount Batteries via AC Power

Supports 48V/15A DC Input Power (3-pin XLR), Including Battery Power Stations & Block Batteries

Optimized Output: LS 600 Series Hyper Reflector

Utilizes Universal Bowens Mount Standard

Frequency Modulation to Remove Flicker

Curved, Disk-Brake Yoke with 360° Rotation

Dual Junior/Baby Pin (28mm/16mm) for Easy Mounting

Separate Control Box for a Lighter Lamp Head

7.5m Weatherproof Head Cable

6m Locking Neutrik Power Cable

Lightning Clamp Quick Release Plate

4 Dimming Curves: Linear, Exponential, Log, S-Curve

9 Lighting FX: Paparazzi, Fireworks, Lightning, Faulty Bulb, TV, Pulsing, Strobe, Explosion, & Fire



Specifications:
LS 600x Pro Photometrics:
LS 600 Series Hyper-Reflector
Light Fixture:

Beam Angle

55°

Color Temperature

2700 to 6500K ± 200K

Color Accuracy Standard
CRI 96
TLCI 96
Cooling System

Passive

Dimming

Yes, 0 to 100% (Continuous)

Display
None
Photometrics
55° at 2700K:
299.1 fc / 3220 Lux at 9.8' / 3 m
55° at 4300K:
516.5 fc / 5560 Lux at 9.8' / 3 m
55° at 6500K:
453.4 fc / 4880 Lux at 9.8' / 3 m

Connectors:

| | |
| --- | --- |
| Battery Plate | 2 x V-Mount |
| Power Input Connector | 3-Pin XLR |
| DMX Connector | 5-Pin XLR |

Lens:
| | |
| --- | --- |
| Reflector Mount | Bowens S-Type |

Mounting:
| | |
| --- | --- |
| Fixture Mount | Combination 1-1/8" Stud and 5/8" Receiver |

Remote Operation:
| | |
| --- | --- |
| Remote Control Type | Bluetooth, DMX, Wi-Fi, Wireless DMX |

Power:
| | |
| --- | --- |
| AC Input Power | None |
| Power Source | AC Adapter, External Battery |
| Max Power Consumption | 720 W |

Cable:
| | |
| --- | --- |
| Cable Length | 19.7' / 6 m |
| Cable Type | powerCON to 3-Pin XLR |
Package Contents:



600X Pro Basic Kit (534239):
1x LS 600x Pro Lamp Head
1x LS 600x Pro Control Box
1x LS 600 Series Hyper Reflector
1x LS 600 Series 5-Pin Weatherproof Head Cable (7.5m)
1x Neutrik powerCON TRUE1 TOP AC Power Cable (10m)
1x VA-Remote RC1+
1x Lightning Clamp
1x LS 600x Pro Rolling Carrying Case
600x Pro + Light Dome 150 (PK1576):
1x 
600X Pro Basic Kit (534239)
1x Aputure Light Dome 150 Softbox (534244)

600x Pro + F10 Fresnel (PK1542):
1x 600X Pro Basic Kit (534239)
1x Aputure F10 FRESNEL 10" Bowens Mount Glass Fresnel Lens
(

533338



600x Pro + F10 Fresnel + F10 Barndoor (PK1678):

1x  600X Pro Basic Kit (534239)
1x Aputure F10 FRESNEL 10" Bowens Mount Glass Fresnel Lens 
(533338)
1x Aputure F10 10" Metal Barndoors for the F10 Fresnel Bowens 
(
533339
)
600x Pro + Lantern 90 (PK1544):
1x 
600X Pro Basic Kit (534239)
1x Aputure Lantern 90
(5

33688

)