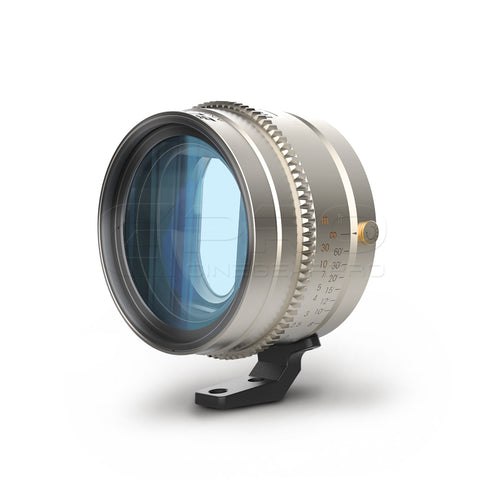 Blazar NERO 1.5X Anamorphic Adapter
---

Ready to Shoot Anamorphic Anytime, Anywhere
Introducing Blazar NERO, the ultimate anamorphic adapter that packs a punch! Weighing in at only 399g, this bad boy is the lightest and most compact adapter out there, making it the perfect travel companion for all your lens support needs. And with a 1.5x anamorphic squeeze, you can capture stunning widescreen footage with ease. Don't let a heavy setup hold you back, get BLAZAR NERO and take your content to new heights!



1.5X Squeeze
For More Anamorphic Characteriestic

With a 1.5x squeeze factor, the NERO 1.5X Anamorphic Adapter is capable of capturing that widescreen anamorphic look no matter what lenses you mount them to.



Explore Endless Anamorphic Possibilities
Modern, vintage, classic? No matter your intention, enhance your lens's character with BLAZAR NERO



SHOT ON NERO 1.5X Anamorphic Adatper
Capture an Anamorphic Look with NERO


Specifications:
Squeeze Factor

1.5X

Front Filter Thread

62mm

Rear Thread

52mm

Focus

Front Single Focus

Close Focus

0.6m

Focus Rotation

180°

Prime Lens Focus

Infinity

Rear Prime (S35)

28-100mm

Rear Prime (Full Frame)

40mm-100mm (16:9)

45mm-100mm (3:2)

Coatings

Blue

Product Length
(Without lens cap)

51mm - 62mm

Weight

399g
Rear Prime Recommendation:

| | | |
| --- | --- | --- |
| Mir-1B 37mm F2.8 | PENTAX-FA SMC 43mm F1.9 | Zenit MC Zenitar-K2 50mm F2.0 |
| Helios 50mm F2 | PENTAX-M 50mm F1.7 | Canon FD 50mm F1.8 |
| Helios 85mm F2 | PENTAX SMC 55mm F1.8 | Carl Zeiss Jena Biotar 58mm F2 |
| | PENTAX-M SMC 85mm F2 | LOMO RO3-3M 50mm F2 |
| Carl Zeiss Jena Flektogon 35mm F2.4 | | Olympus Zuiko 50mm F1.8 |
| Carl Zeiss Jena Pancolar MC 50mm F1.8 | Leica R 35mm F2 | |
| | Leica R 50mm F2 | Konica Hexanon AR 40mm F1.8 |
| TTArtisan APS-C 25mm F2 | Leica R 90mm F2.8 | Konica Hexanon AR 52mm F1.8 |
| TTArtisan APS-C 35mm F0.95 | | Konica Hexanon AR 57mm F1.4 |
| TTArtisan Full Frame 50mm F2 | Voigtlander 28mm F2 | Konica Hexanon AR 85mm F1.8 |
| | Voigtlander 35mm F1.4 | |
| Minolta Rokkor 45mm F2 | Voigtlander 40mm F2 | Topcon 44mm F2 |
| Minolta 55mm F1.7 | Voigtlander 40mm F1.4 | Topcon 58mm F1.8 |
| Minolta Rokkor-PF 58mm F1.4 | Voigtlander 58mm F1.4 | Topcon 100mm F4 |
| Minolta Rokkor 85mm F2 | Voigtlander 90mm F2.8 |   |
Package Contents:
Blue (535981):
1x BLAZAR NERO 1.5x Anamorphic Adapter (Blue)
1x Metal Front Cap
1x Metal Rear Cap
1x Travel Bag


Amber (536442):
1x BLAZAR NERO 1.5x Anamorphic Adapter (Amber)
1x Metal Front Cap
1x Metal Rear Cap
1x Travel Bag

Blue + Amber (PK2504):
1x BLAZAR NERO 1.5x Anamorphic Adapter (Blue)(535981)
1x BLAZAR NERO 1.5x Anamorphic Adapter (Amber)(536442)
1x 52-49mm Step Down Ring