AstrHori 28mm F13 2X Macro Probe Full Frame Lens
---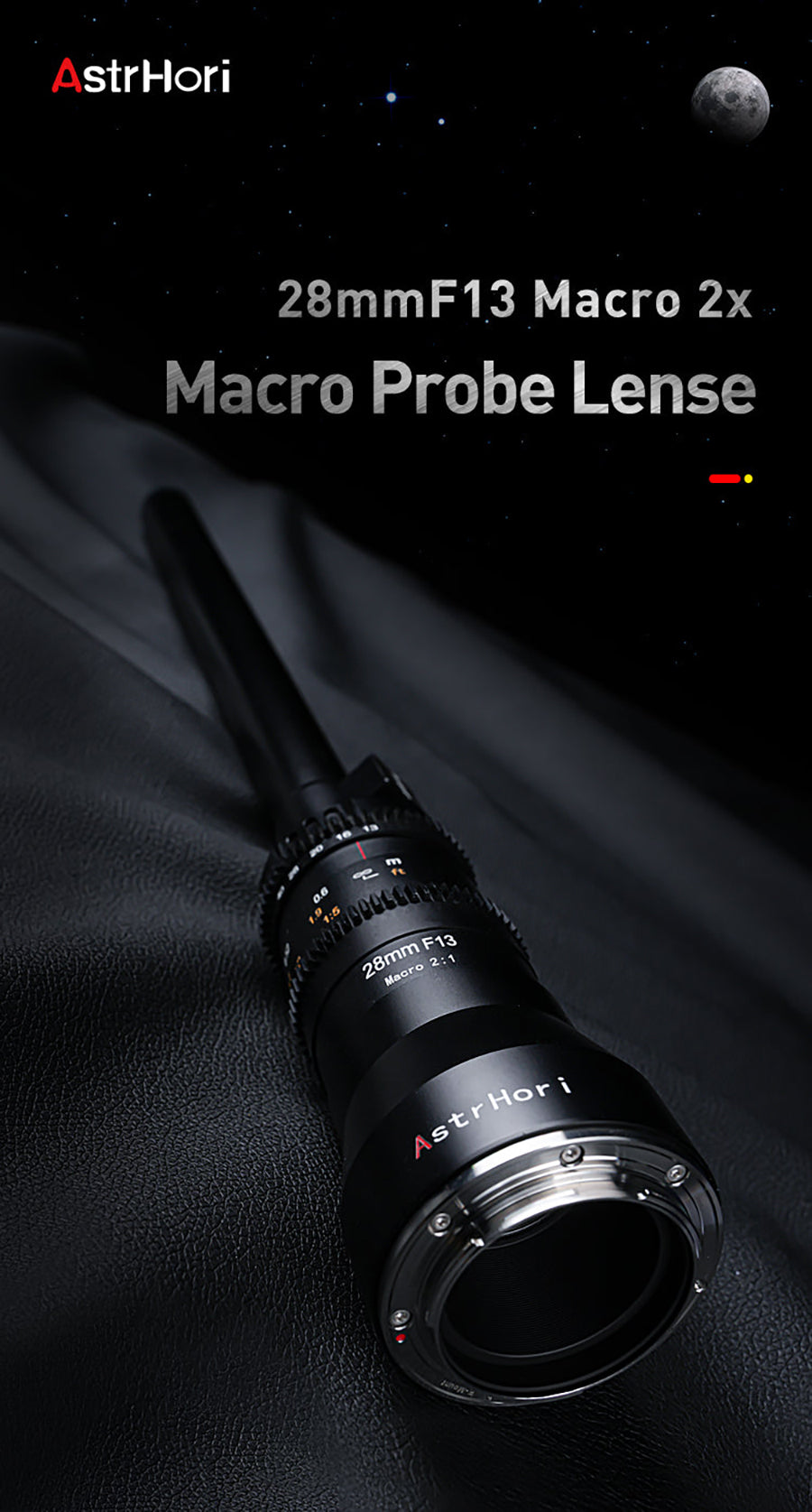 2x Magnification: The Unique AstrHori 28mm F13 macro probe lens design offers a greater-sized 2:1 maximum magnification along
with a minimum focusing distance of 0.48m. The long probe lens barrel can produce a bug-eye perspective and, even
with the short working distance, the length of the lens barrel places the camera at a comfortable shooting distance.
75° Wide-angle of view, 28mm focal length: Affords greater depth of field and more surrounding detail than traditional macro lenses.
Slim front diameter, built-in LED ring: The slim front diameter allows for "slide-in" shots and affords a greater range of close-up shooting. The smaller front diameter is equipped with a built-in LED ring that also makes it easier to illuminate close-up subjects from the front. The LED can be powered by the USB port on the lens barrel.
Waterproof Design: The front of the lens is waterproof, allowing you to comfortably work just under the water surface or in dusty environments. (the front of the lens waterproof working length is 25cm)


Product Specifications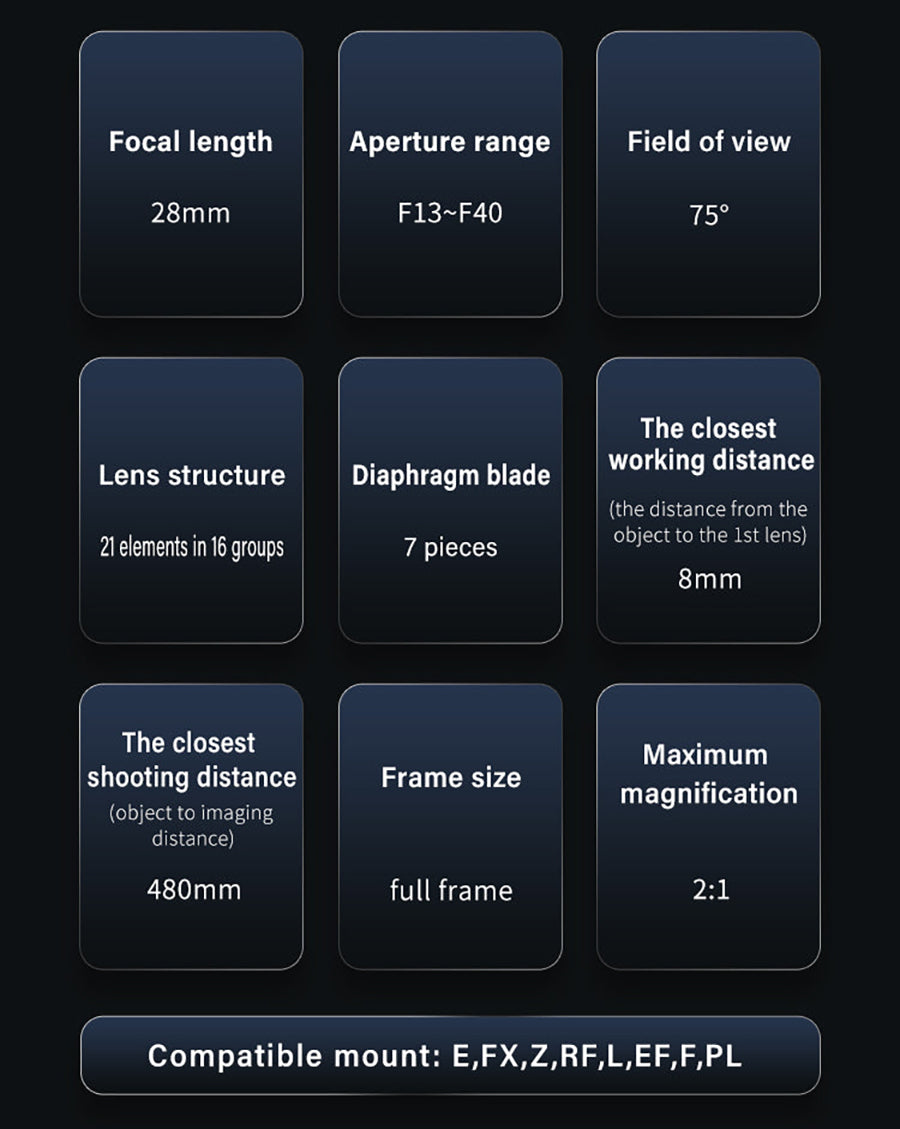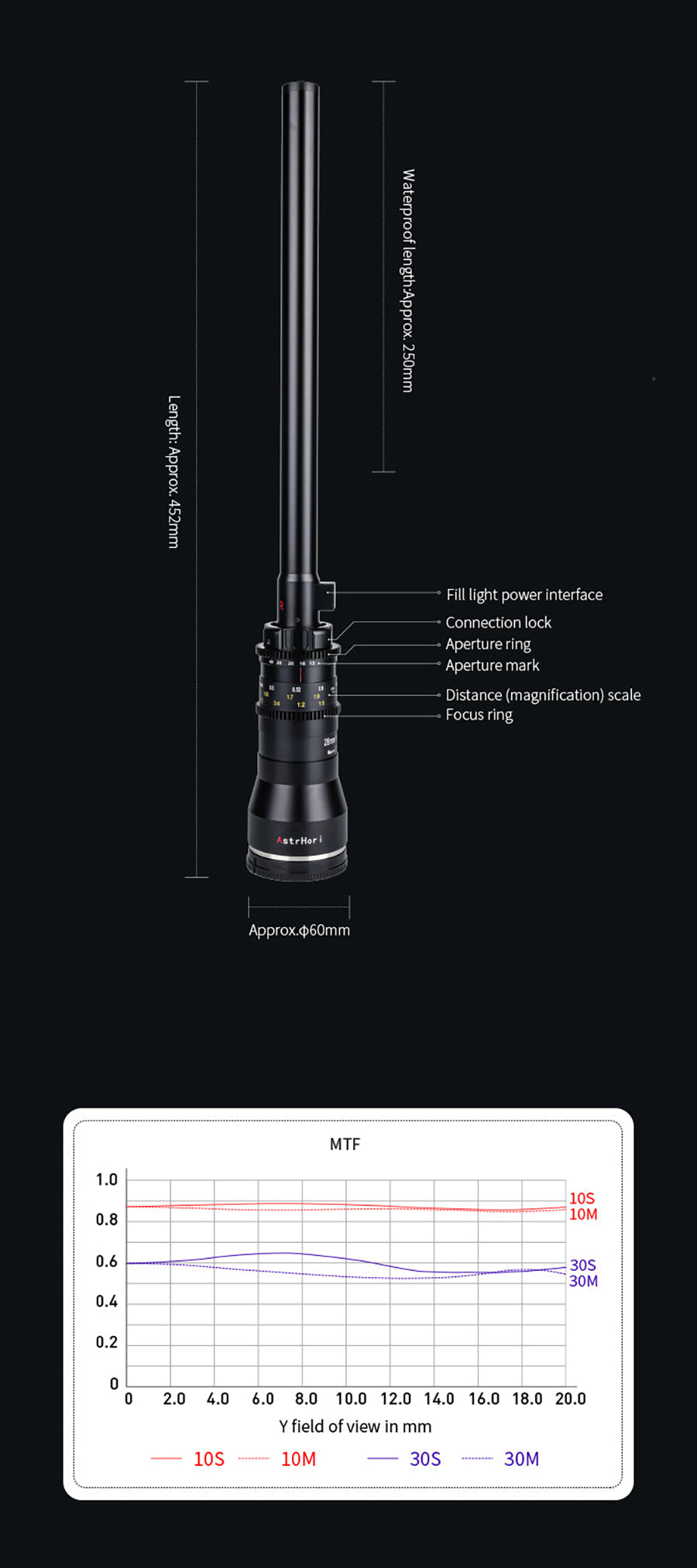 Detachable structure design More portable and easy to carry

Metal structure Drop-resistant and durable Smooth to the touch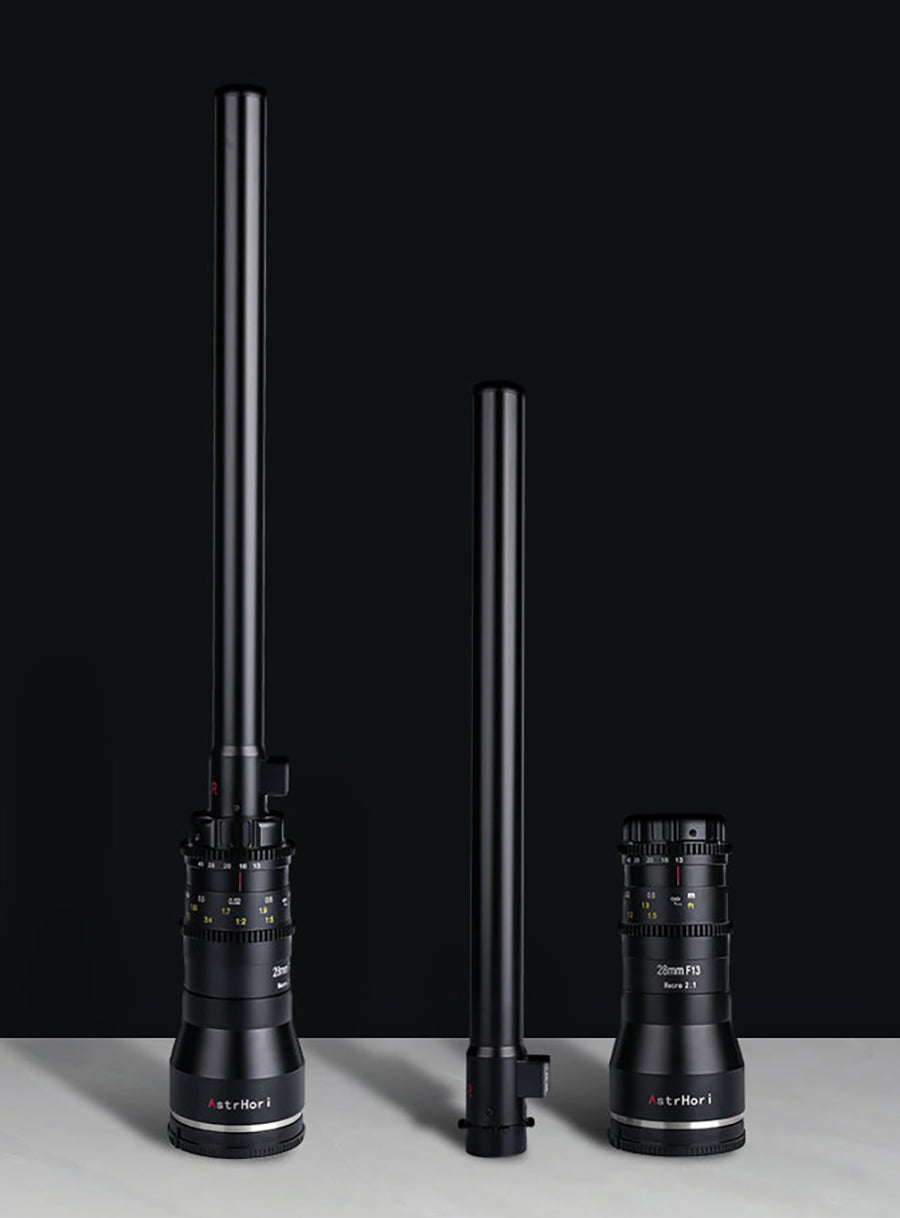 Built-in LED Fill Light

Built-in LED fill light in front part of the lens, which has 9 lamp beads,
5w power, 50000k colour temperature and 10- level brightness adjustment.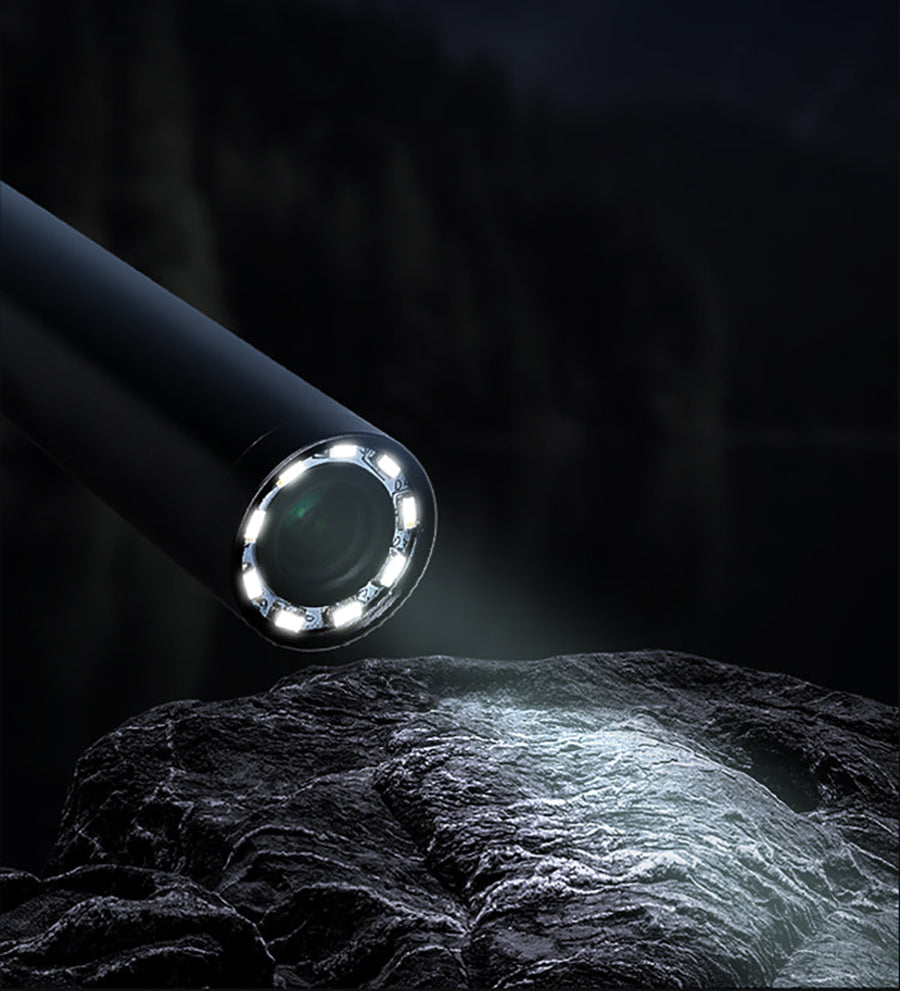 Sapphire Lens Materials

The front lens is made of sapphire material, with high hardness, wear resistance, not easy to scratch, waterproof,
dustproof, and it not limited by the environment, providing stable and reliable shooting.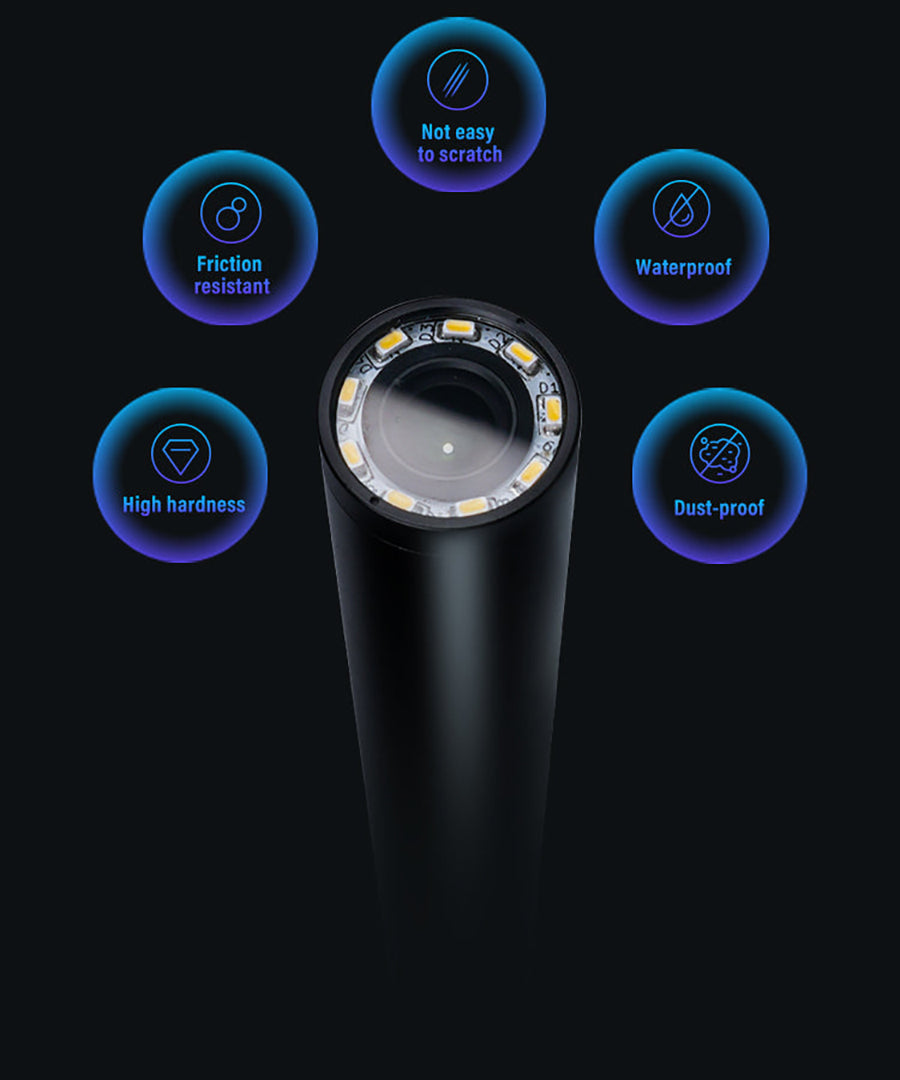 2:1 Macro Magnification Ratio

Never miss the wonderfulness of the microscopic world
AstrHori 28mm F13 macro lens with 2:1 magnification, you can observe the world from
a novel perspective and experience the amazing microscopic world.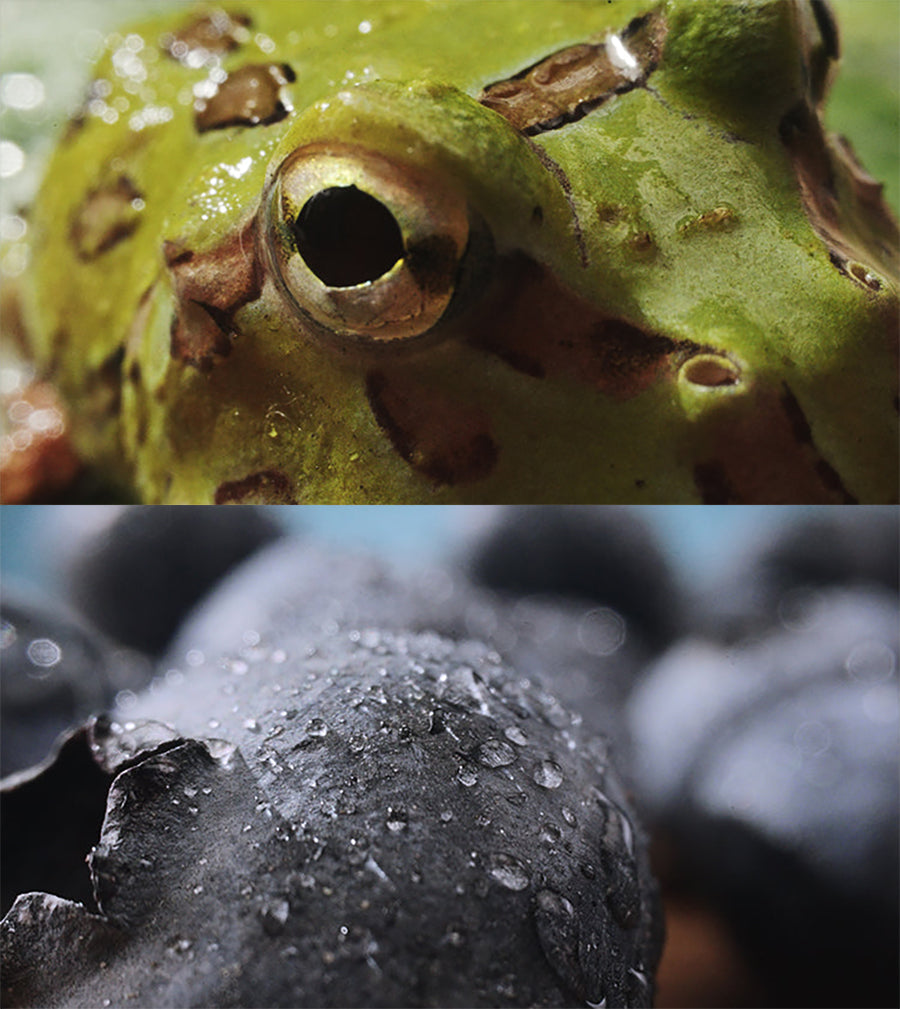 Specialized USB Type-C

The specialized USB Type-C (5V,1A) power supply cable improves the tensile strength,
and the shells of two ends are made of metal. The combination of the two greatly improved the service life.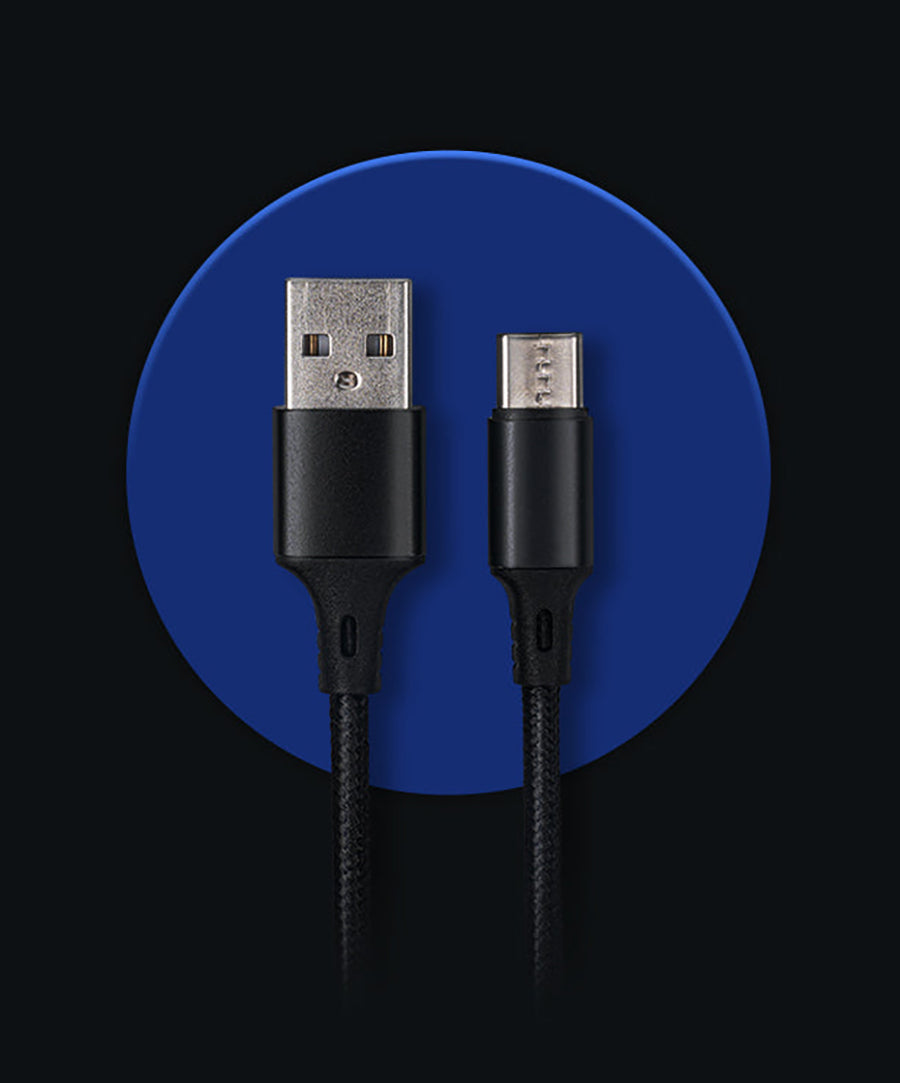 Details Display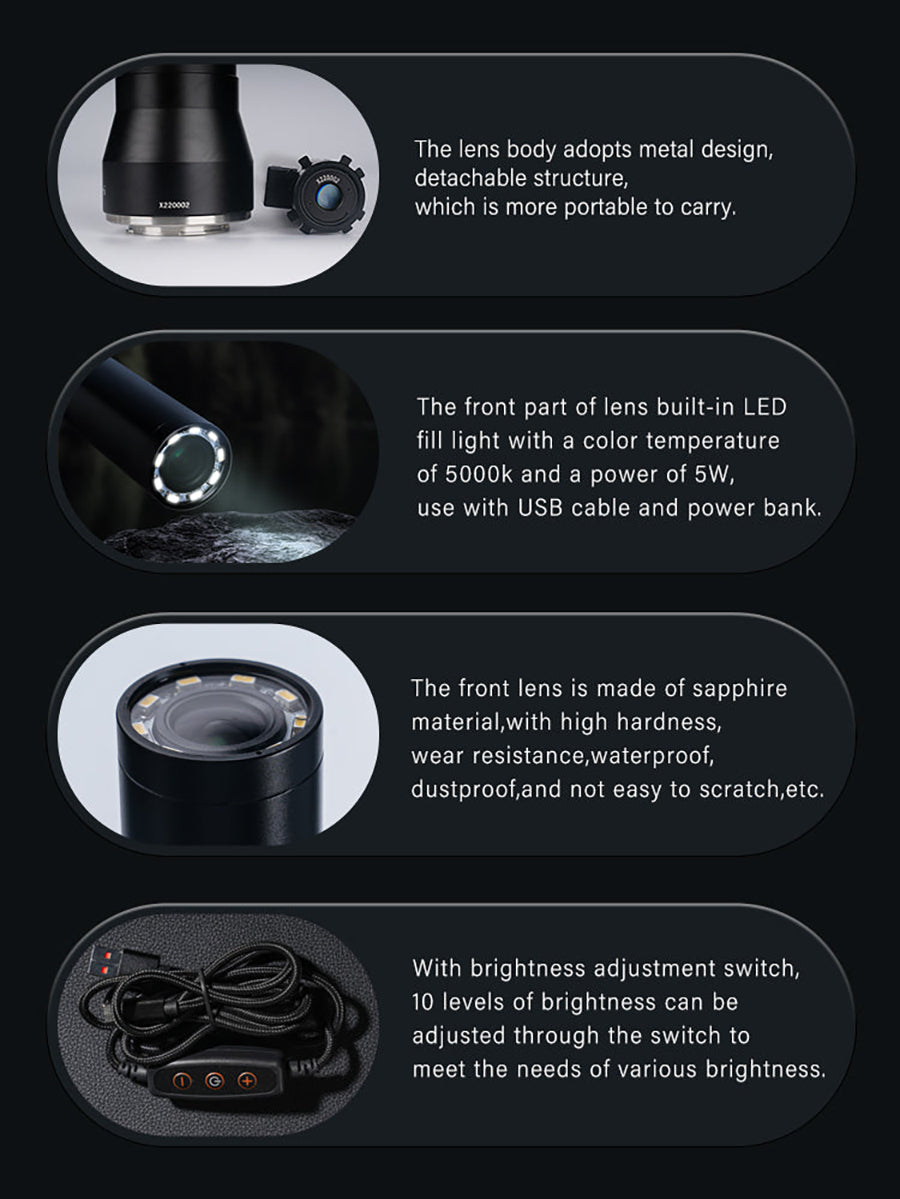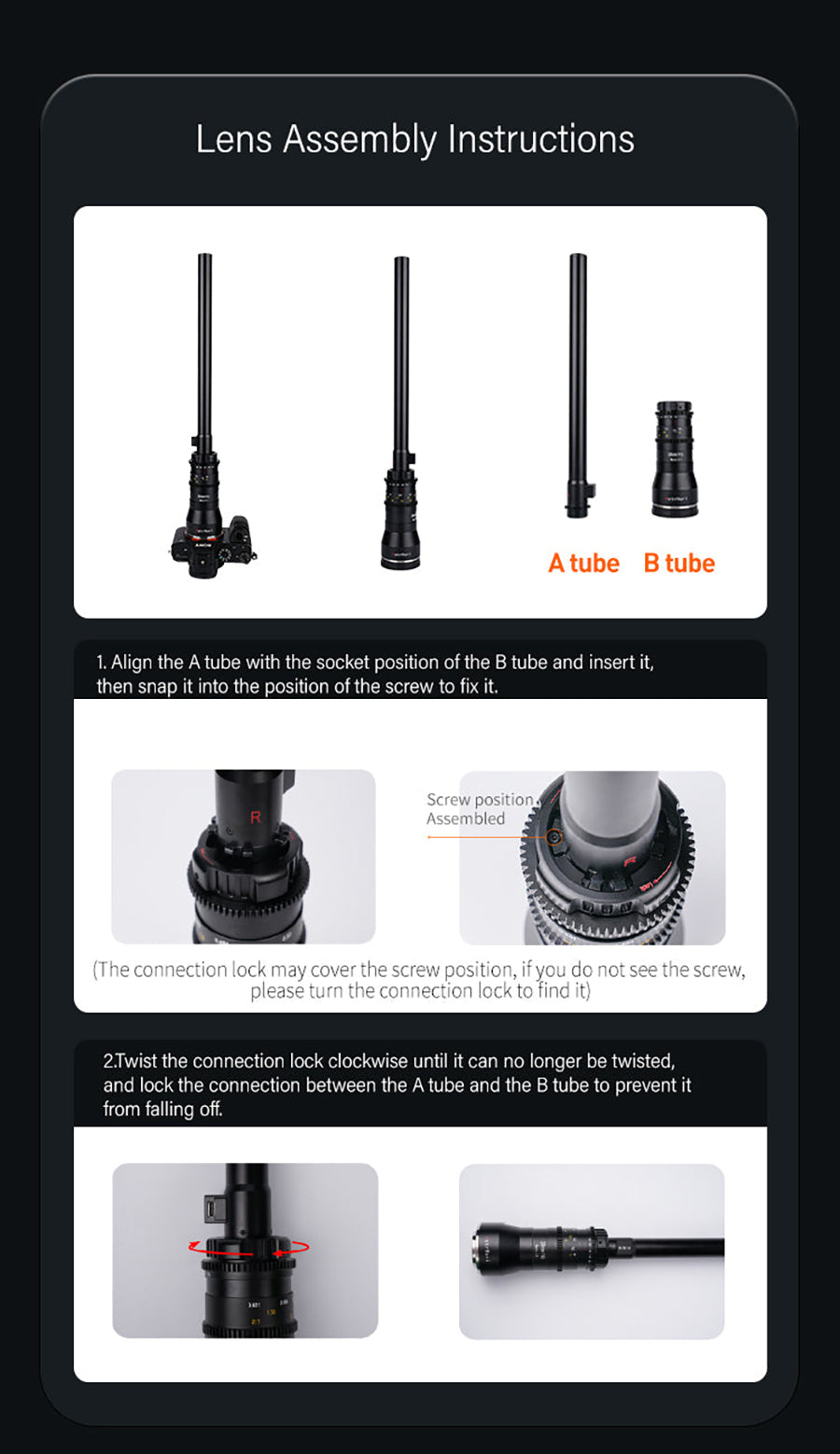 Applicable Model List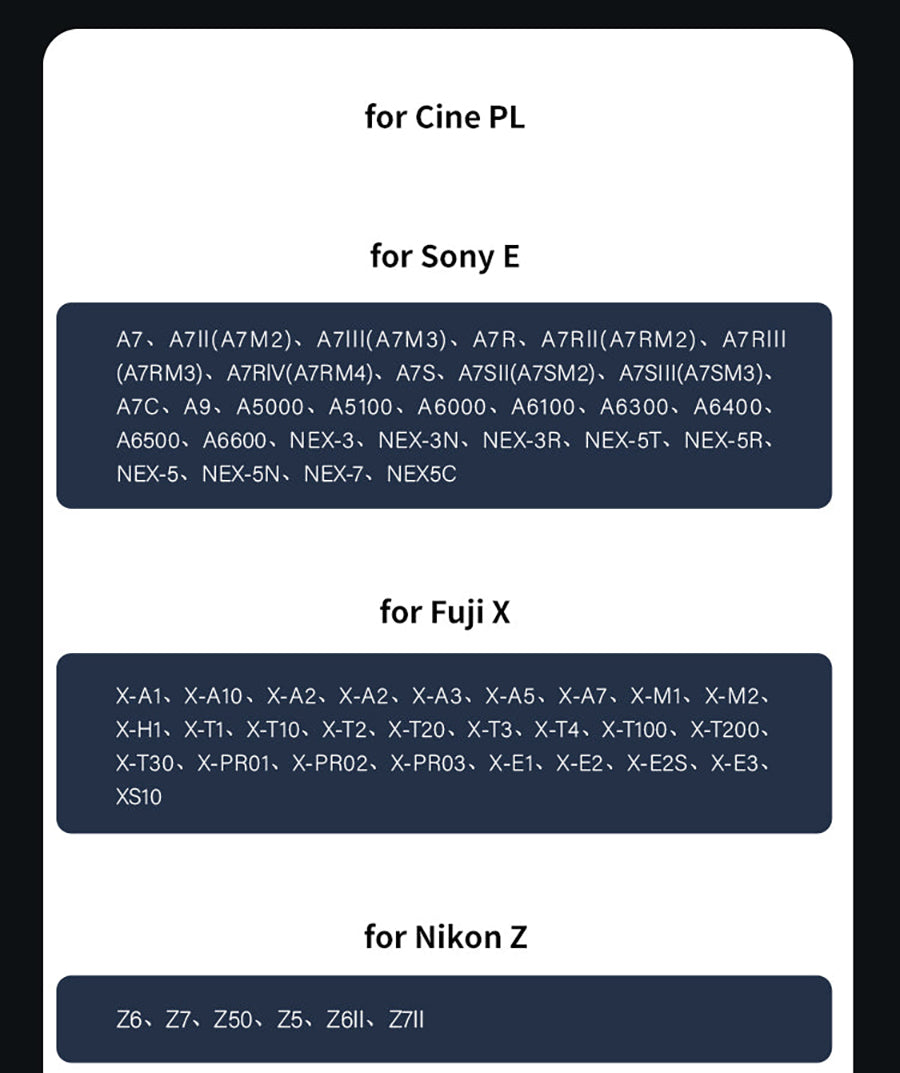 Specifications:

Frame type

Full Frame

Focal length
28mm
Aperture range
F13-F40
Optical structure
21 elements in 16 groups
Field of view
75°
Focusing range
0.48m - 

∞

Working distance
10mm
Lens size
about 

Φ 60mm * L457mm

Weight
about 689g
Focus method
manual focus
Diaphragm blade
7 pieces


Package Contents:

1x AstrHori 28mm F13 2X Macro Probe Full Frame Lens
1x Container Box
1x USB cable 
1x Manual
3x Lens end cover
1x Lens cap