PDMOVIE LIVE AIR 3 Motor Smart Mini (0.75Nm) Intelligent LiDAR AutoFocus System Handgrip Kit
---
Brand: PDMOVIE
SKU:

PDL-AFX-RA-S

Product code:

536191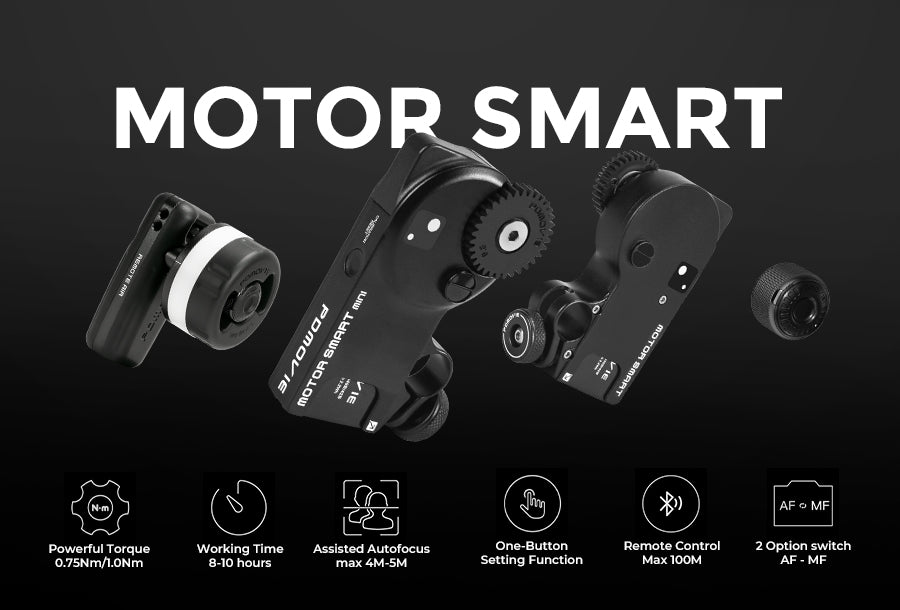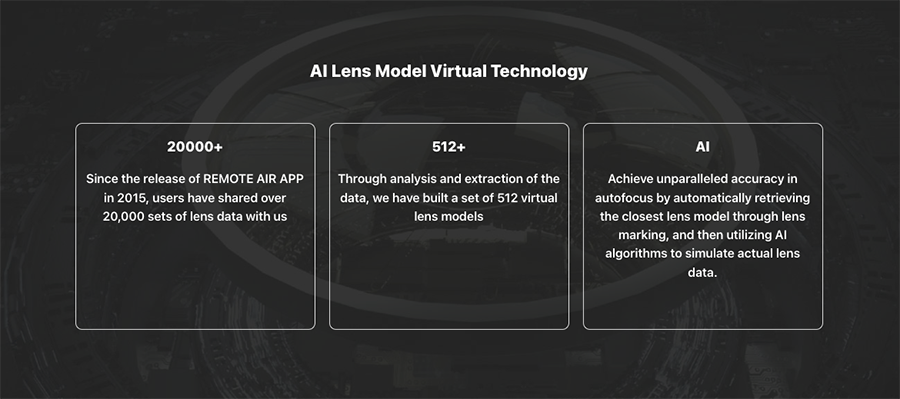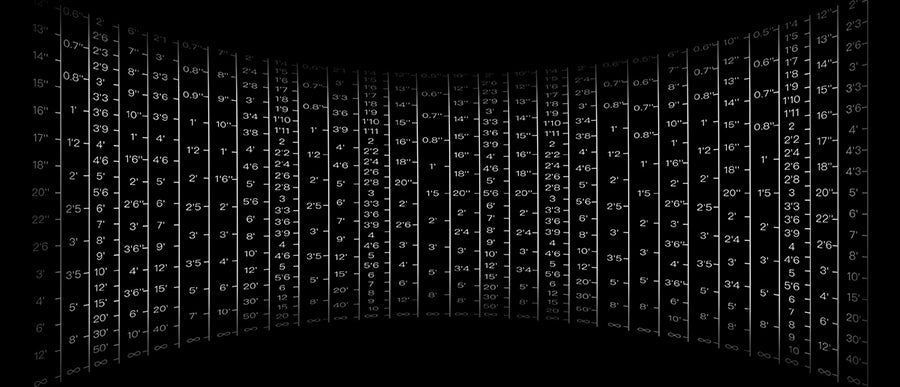 A vast database of over 20,000 sets of lens data

Through data refinement, we have constructed over 512 virtual lens models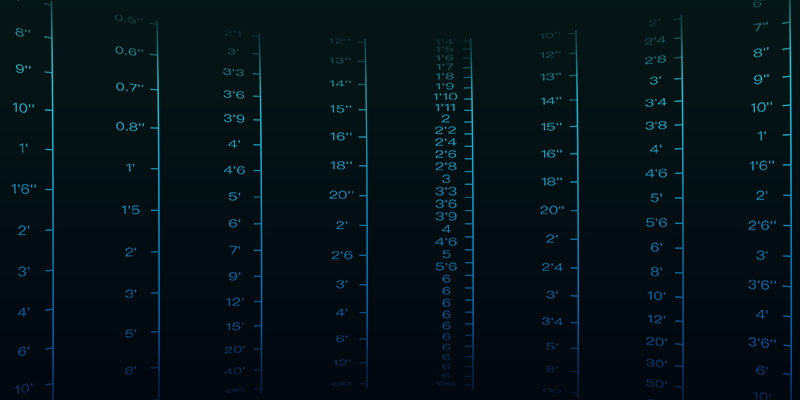 During the lens marking process, automatically invoke the lens model that closely resembles the actual lens, and then utilize AI algorithms to simulate data that closely resembles the characteristics of the real lens.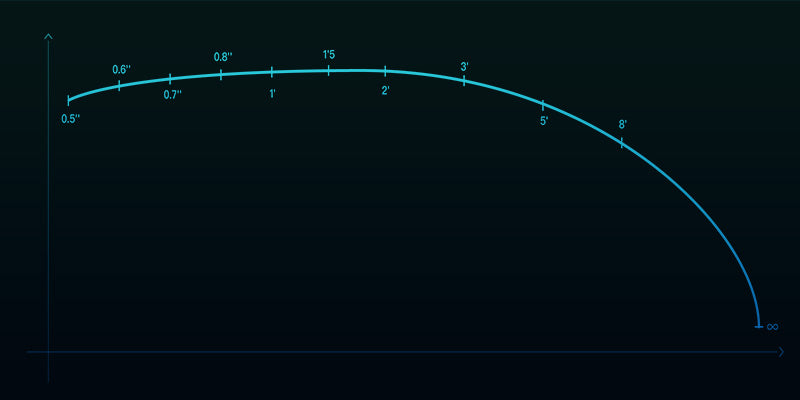 Designed For an Unparalleled User Experience
High-Precision integrated chip that combines four modules of ranging, Receiving, driving and power supply into one.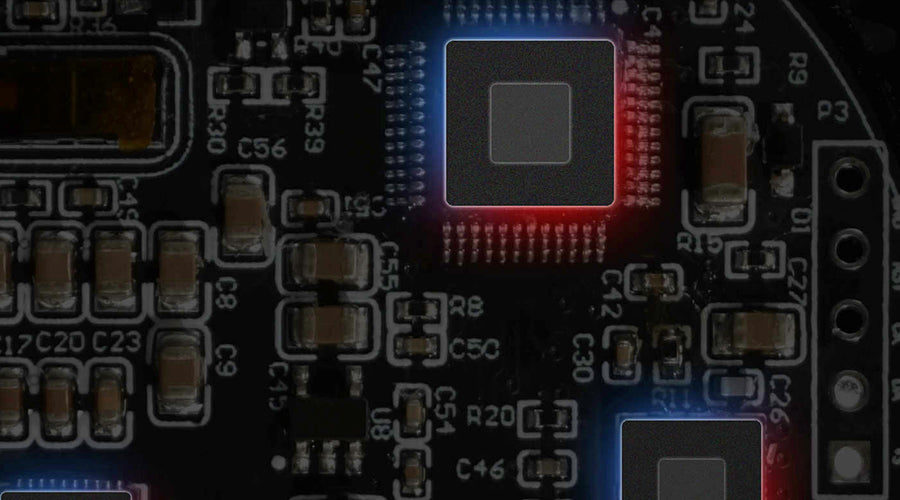 AUTOFOCUS
Assistive Autofocus
The advent of MOTOR SMART has made handheld shooting more versatile and flexible


Wide-Area Focus
The motor rangefinder will automatically identify and autofocus on objects in the scanning range that are closer to the camera.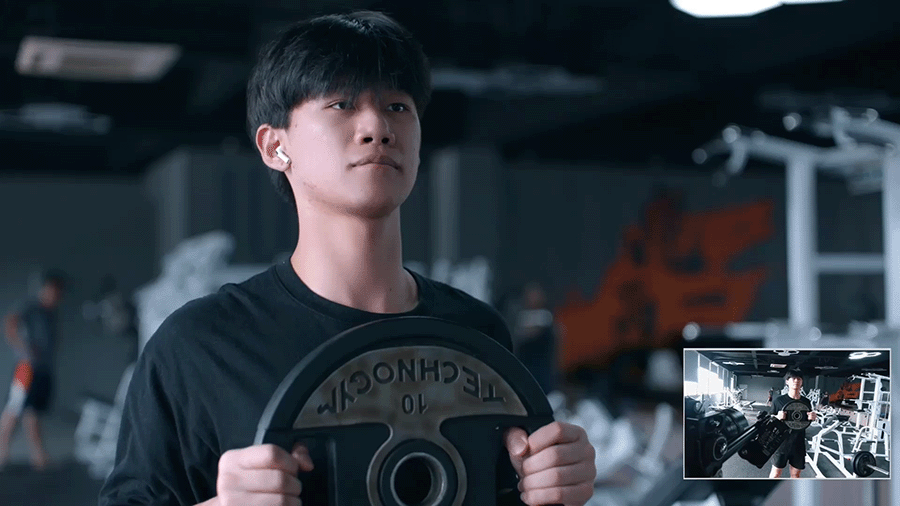 4 MODULE
description.description.description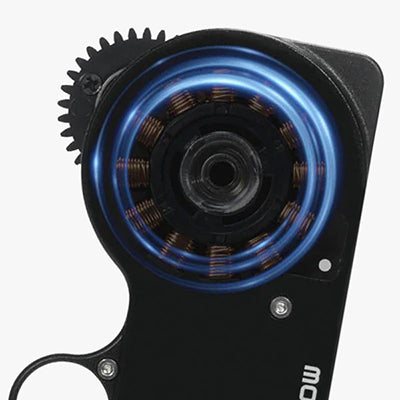 Drive Module

High Troque Low Latency, High Precision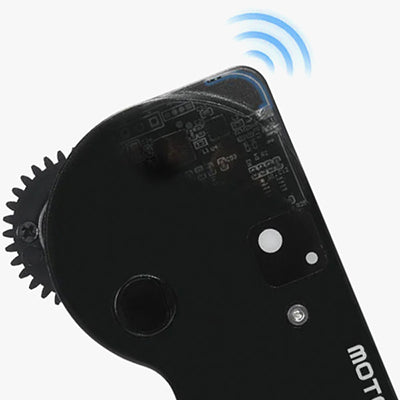 Antenna Module

The latest 5.3 Bluetooth connection technology, with a control distance of up to 100 meters
LiDAR Module

Fast scanning target distance AI analysis travel data Assisted autofocus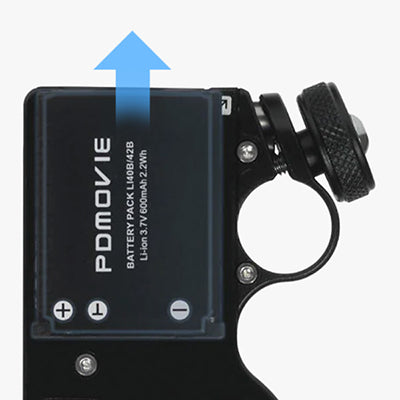 Power Supply Module

Supporting fast charging and quick replacement, with a battery life of nearly 6-10 hours

FOCUS CONTROL
The World's Smallest Thumbwheel for Focus Control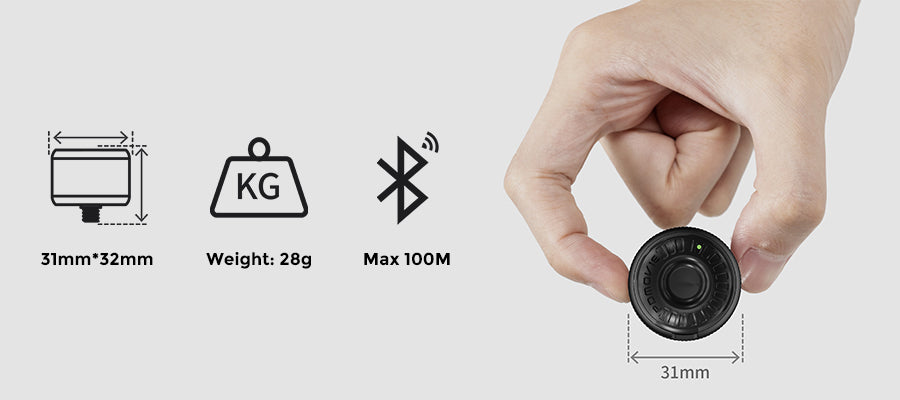 Easy Installation Anywhere, Without Any Obstacles
The controller comes with a 1/4-inch screw and can be mounted on any equipment with a corresponding screw hole, such as kits, handles, and monitors.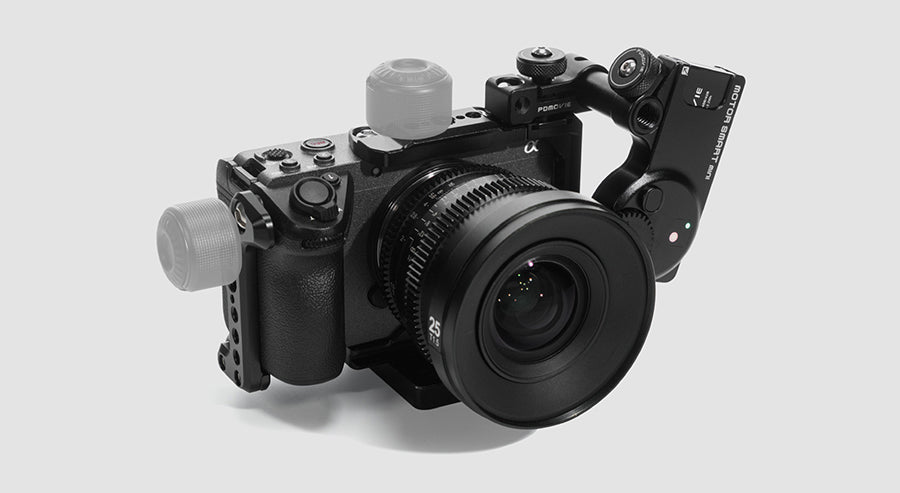 REMOTE AIR RIR Large Handwheel Device
Get rid of spatial limitations, operate wirelessly and appear more confident.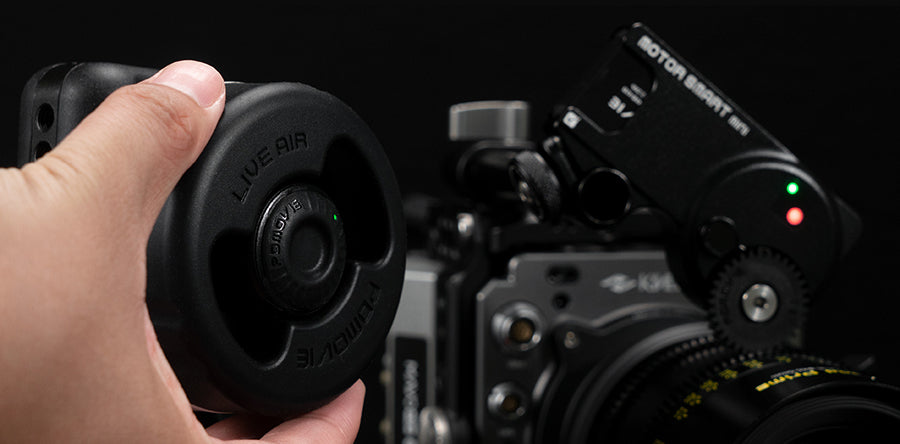 Intelligent and Comprehensive
A-B Point lens limit. A-B point lens automatic operation.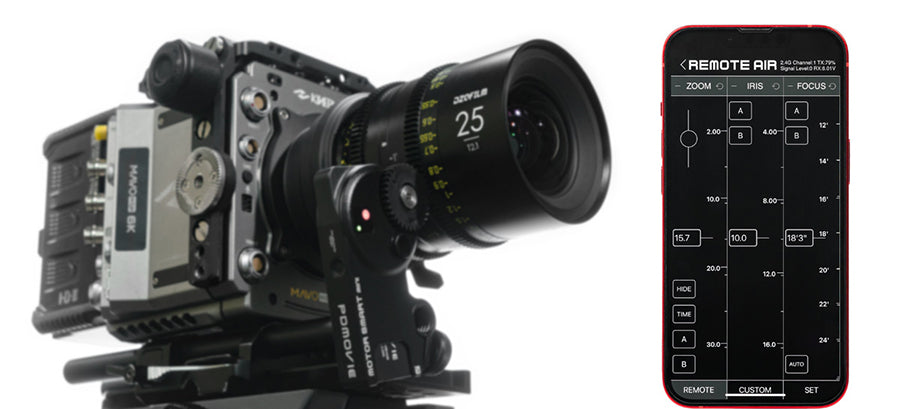 Quick Lens AF Marking
After completing lens travel calibration, simply mark three positions to quickly complete the marking process and enjoy autofocus functionality.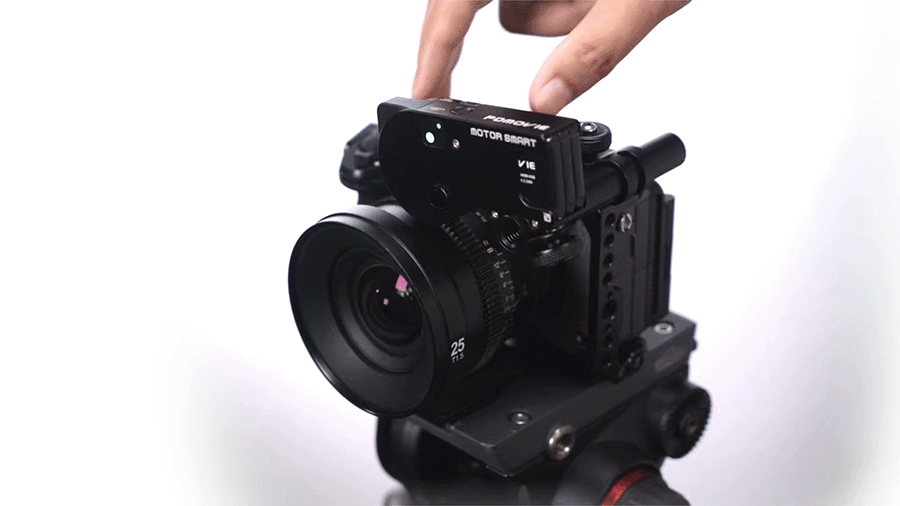 Manual/Automatic Calibration
Using the motor button, easily start automatic lens calibration. For lenses with infinite rotation, manual calibration can also be used to set the lens travel distance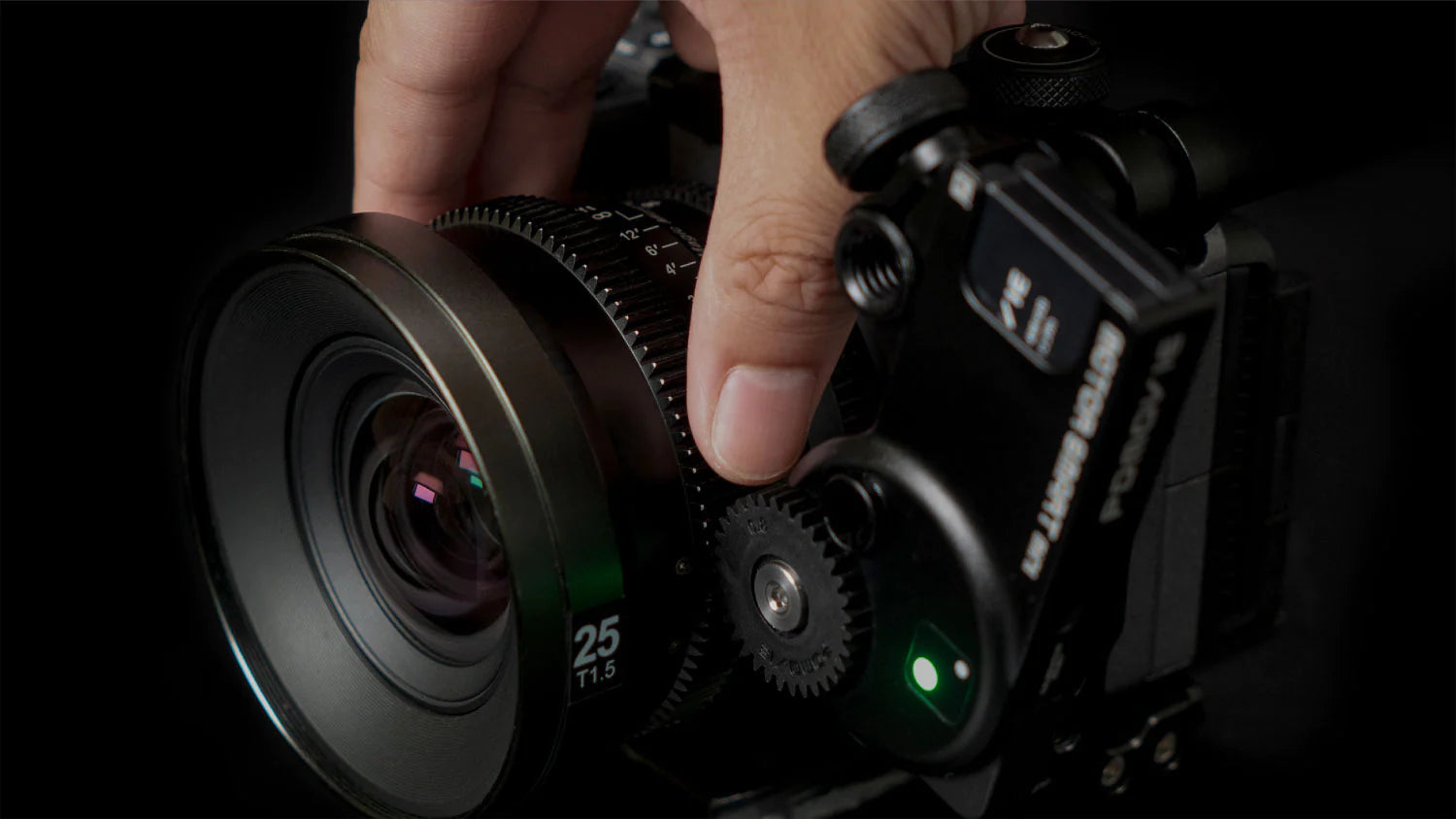 Fast AF Channel Switching
Differentiate lenses that have been AF marked using lens label stickers, switch the motor channel to match the labeled lens, and then calibrate the lens stroke to enable autofocus functionality.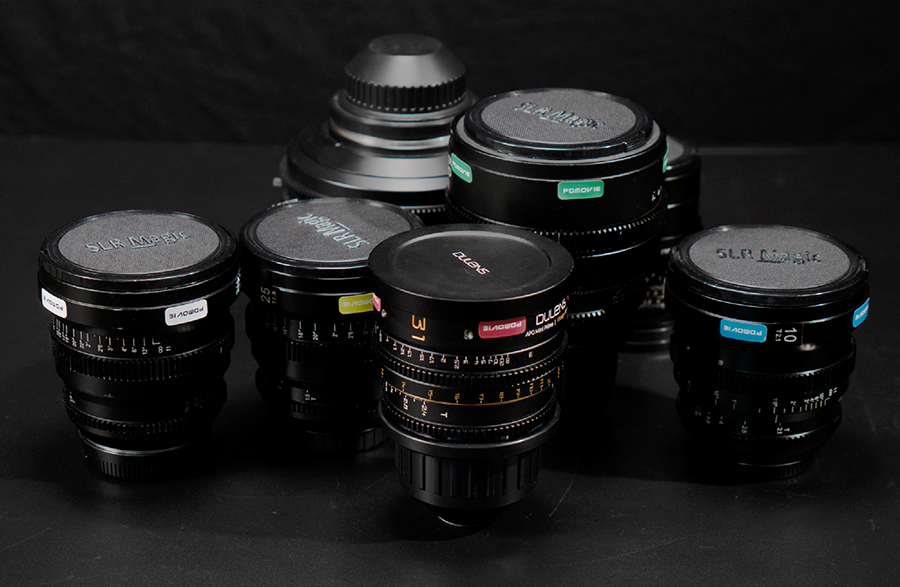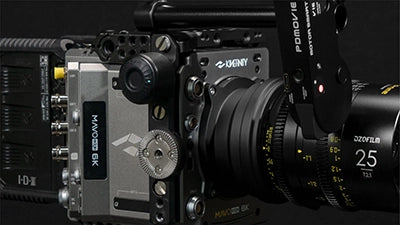 High Resolution

The controller has a travel resolution of 16384 DPI, and the motor has a travel resolution of up to 16384 DPI per rotation, enabling low-latency response to operational commands.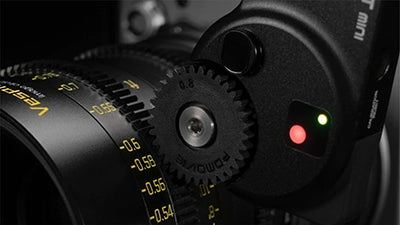 Standard Gears

Comes with a 0.8 Mod gear as standard, and additional 0.4/0.5/0.6 Mod gears can be purchased for easy compatibility with various lenses.

AF & MF Switching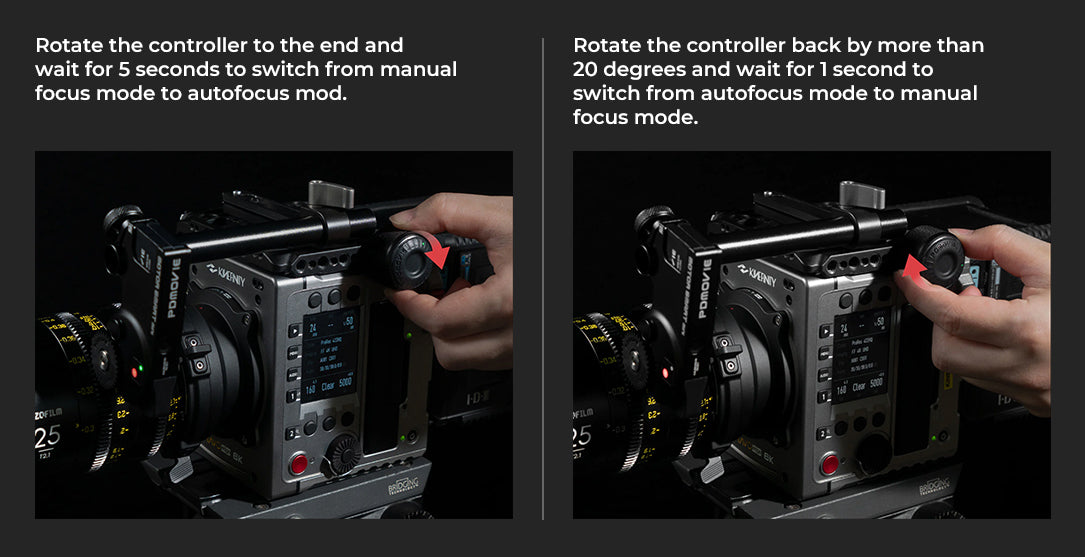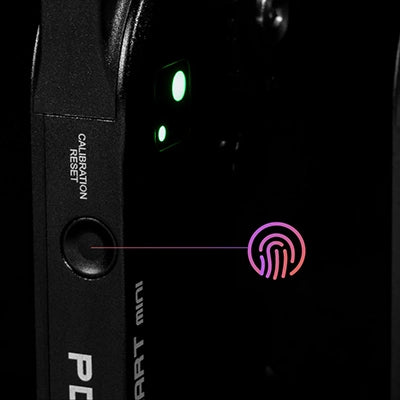 One-Button Setting Function

All settings can be configured using a single button press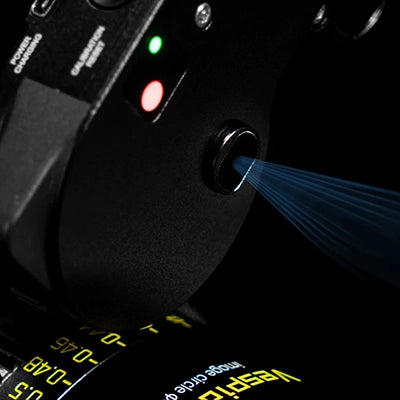 MOTOR SMART LiDAR

Real-time distance measurement and assisted autofocus achieved through AI algorithm

Power Light
Real-time feedback on motor power and response speed status




Channel Light
Ability to store AF data for up to five lenses




Motor Battery Life
MOTOR SMART MINI
LI-42Bx2 Battery / Endurance: 6-8 hours Supports quick disassembly

MOTOR SMART
LI-42Bx3 Battery / Endurance: 8-10 hours Supports quick disassembly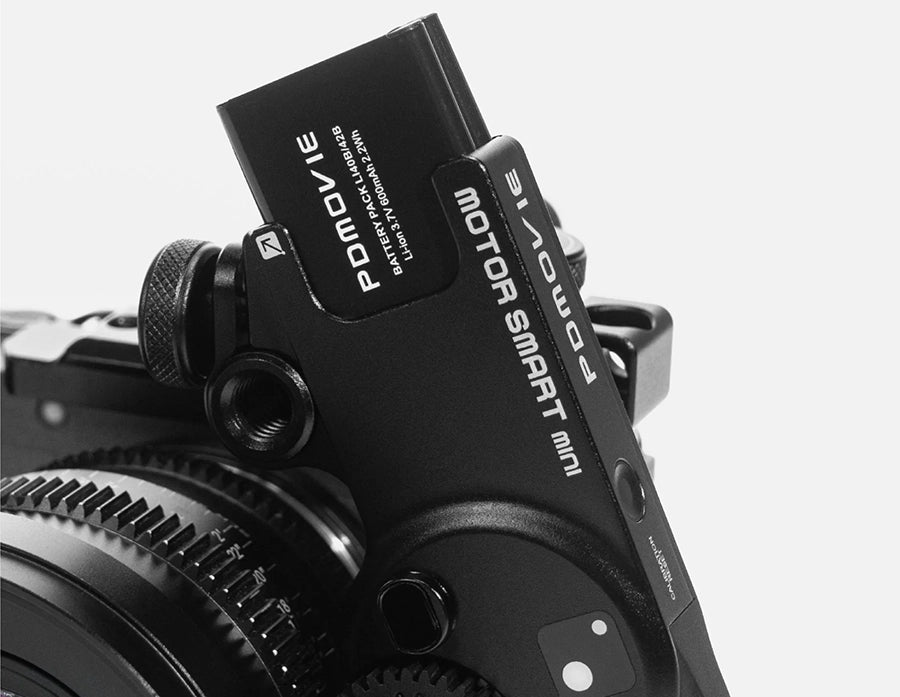 Controller Battery Life
PDL-TC-AFX
LIR2477 Battery Endurance: 8 - 10 Hours upports quick disassembly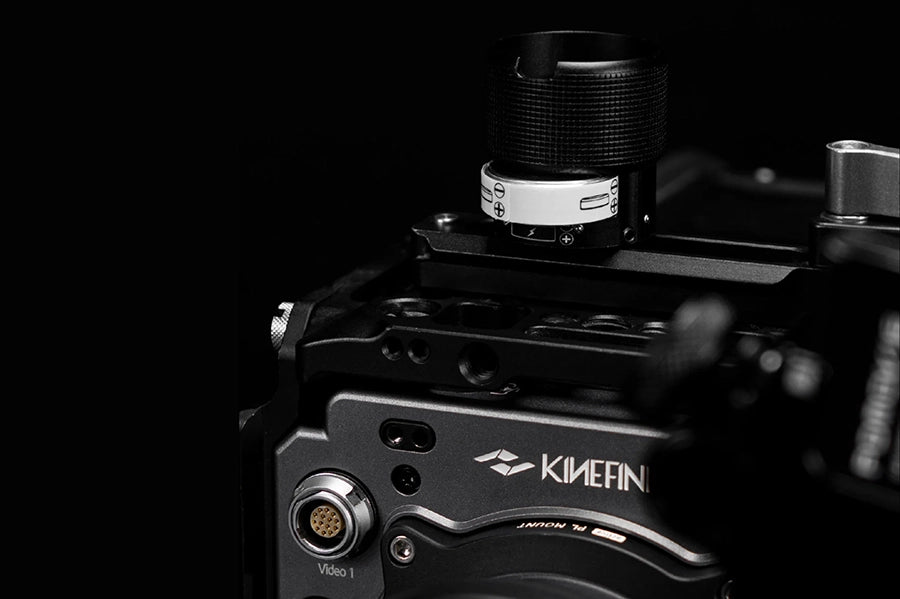 Assistive Focus Stickers
Applying assistive focus stickers can increase LIDAR measuring distance. Users can use the provided reflective stickers or purchase their own preferred reflective stickers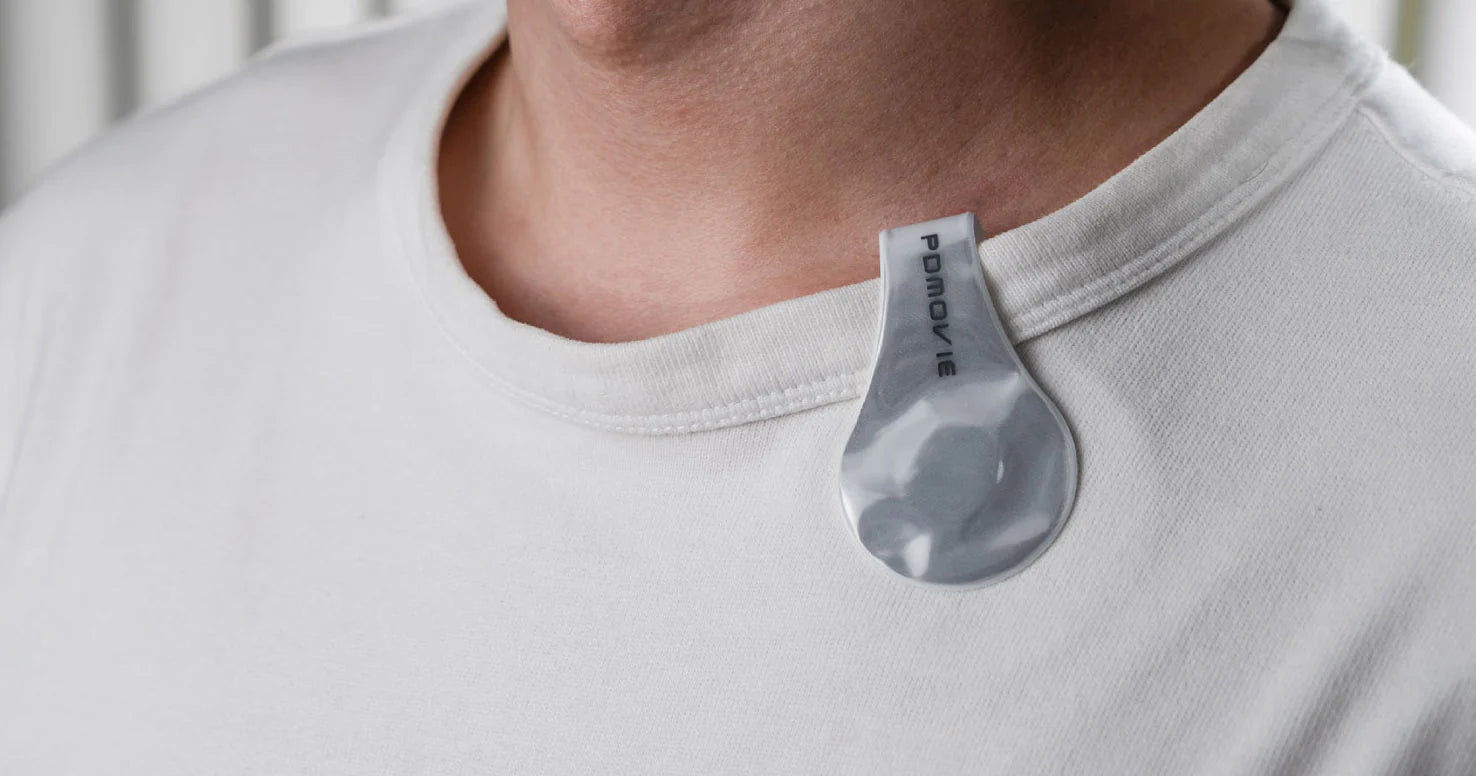 Ultimate Tool for Solo Shooting
Automatic focus allows for an integrated user experience of receiving, monitoring, and controlling by a single individual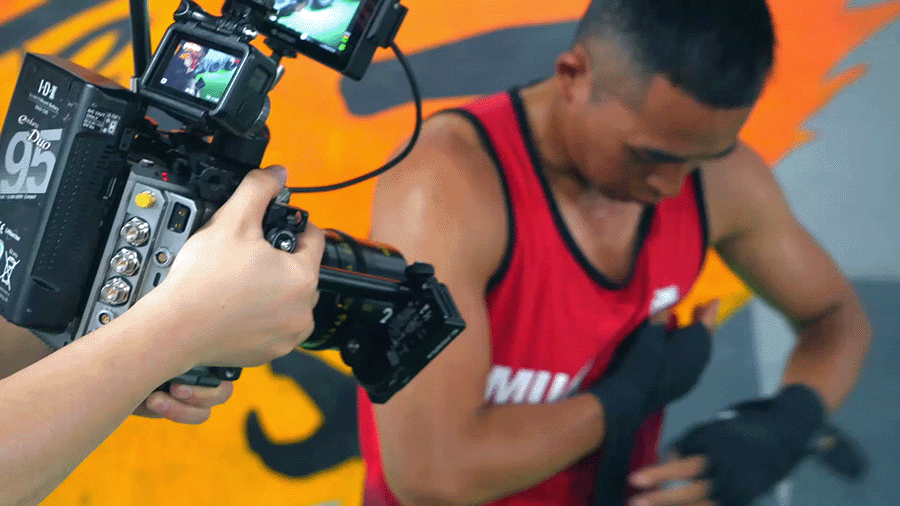 Comparison
MOTOR SAMRT MINI VS MOTOR SMART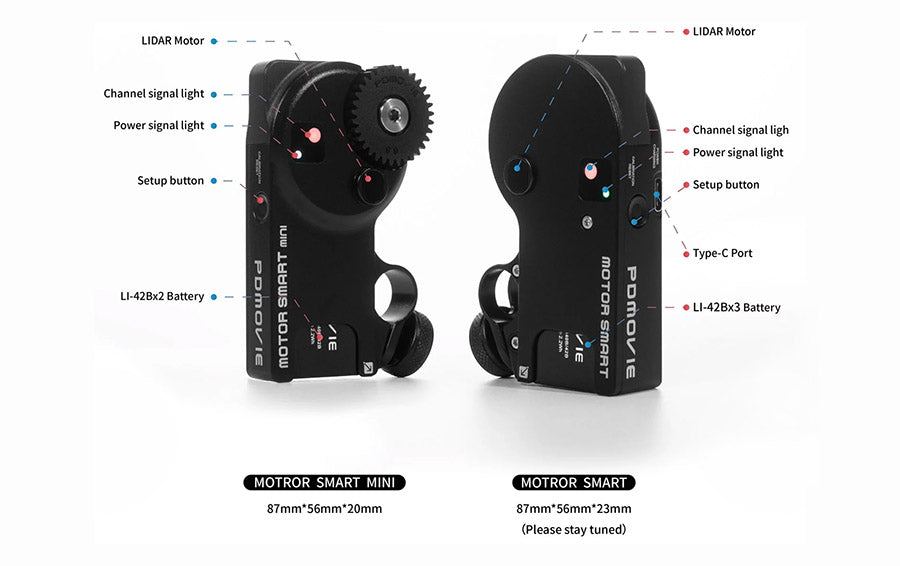 Illuminance Performance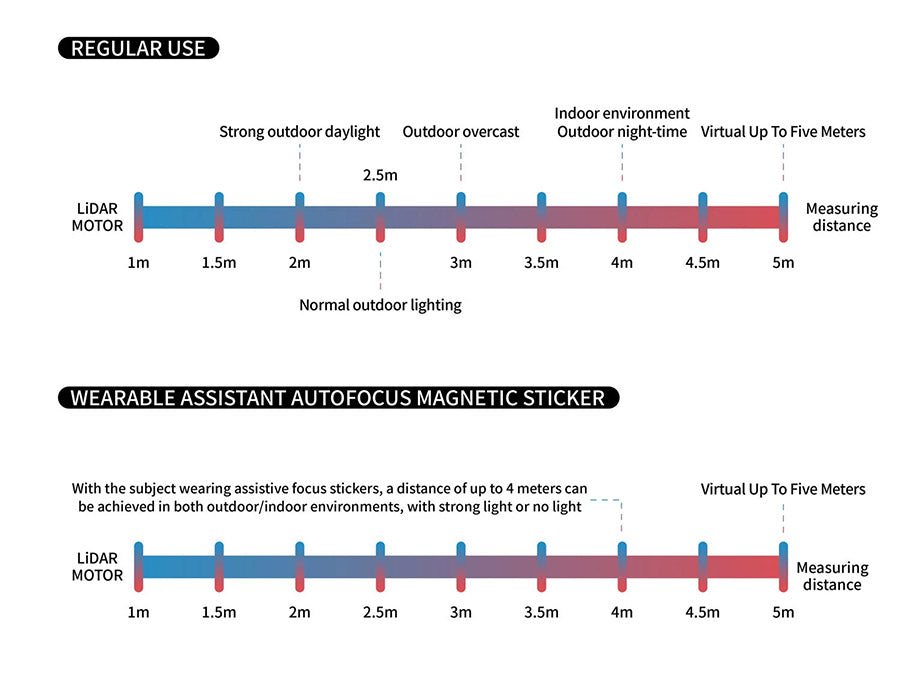 Motor Performance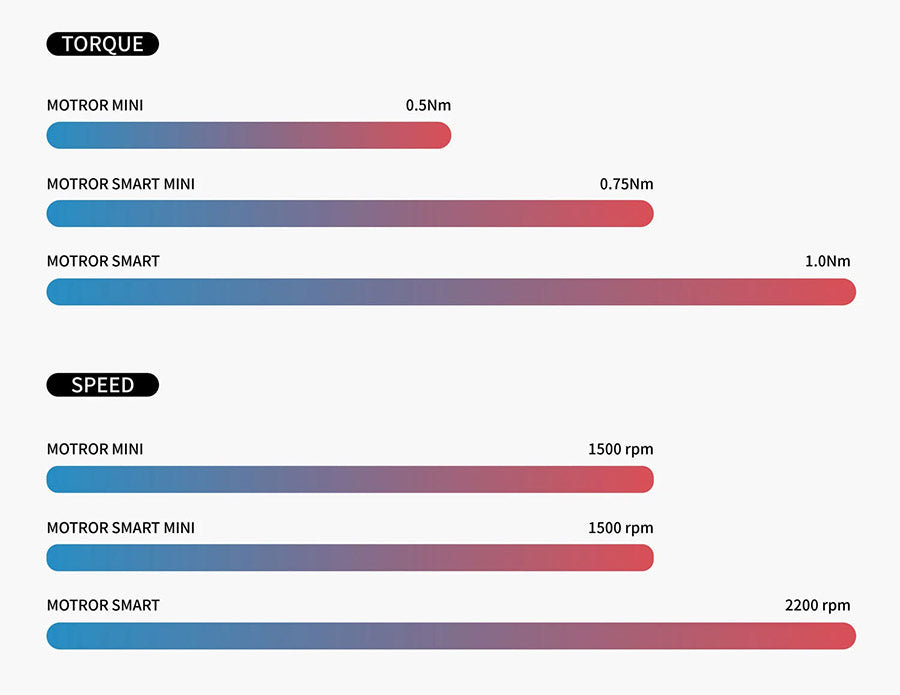 Package Contents:

    

    




PDL-AFX-RA-S(536191):

1x Bluetooth Controller(PDL-TC-AFX)
1x PDMOVIE Motor Smart Intelligent AutoFocus Motor Only PD-BTMP-S
1x Fixed Fixture
2x LIR2477 Battery(3.7V 200mAh)
1x LIR2477 Battery Charger
2x LI-42B Battery
1x LI-42B Battery Charger
1x Hot Shoe Clip
1x 15mm rod
1x Lens gear ring 
1x Micro USB Charging Cable
1x PDMOVIE Extension Rod Clamp 
1x Assisted Focus Card
1x PDMOVIE REMOTE AIR RIG