OSEE Megamon 15 15.4inch 10bit 1000nits HDR Field Studio Production Monitor Kit
---
Brand: OSEE
SKU:

Megamon 15

Product code:

535866
1000nits Brightness
Megamon 15 is a 1920*1200 FHD display which adopts an IPS screen of 1000 nits to achieve daylight visibility, a perfect brightness for production on location and in studio. Combined with a contrast ratio of 1450:1, it's also suitable for HDR preview. And this panel features a super wide viewing angle of 178 degrees with little to no image distortion and color shift.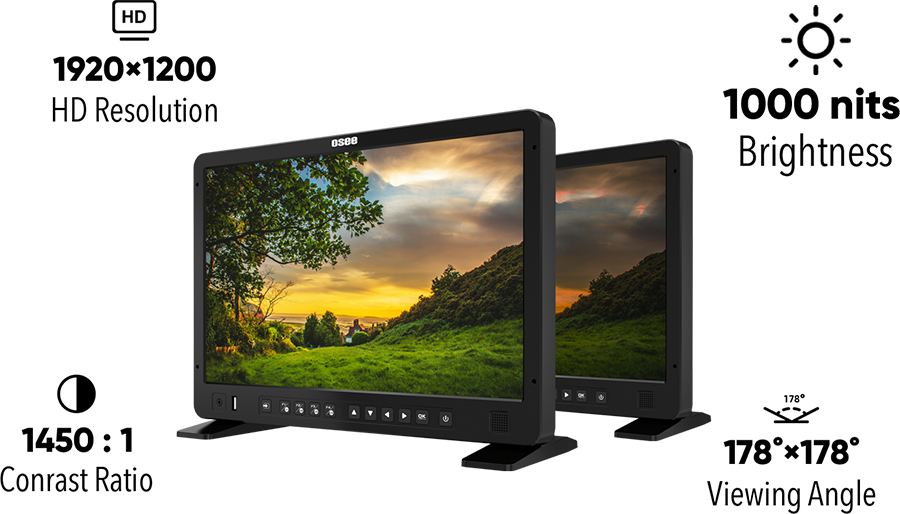 Accurate Color Performance
By a color depth of 10 bit, Megamon 15 can produce over 1.07 billion colors and cover 100% Rec709 color gamut, and with a color engine of osee, it can generate a really natural and vivid image on screen. Megamon 15 is also equipped with the capability of accurate color calibration, with a color calibration probe and tools osee provides, it can be calibrated to Rec709 standard at anytime anywhere.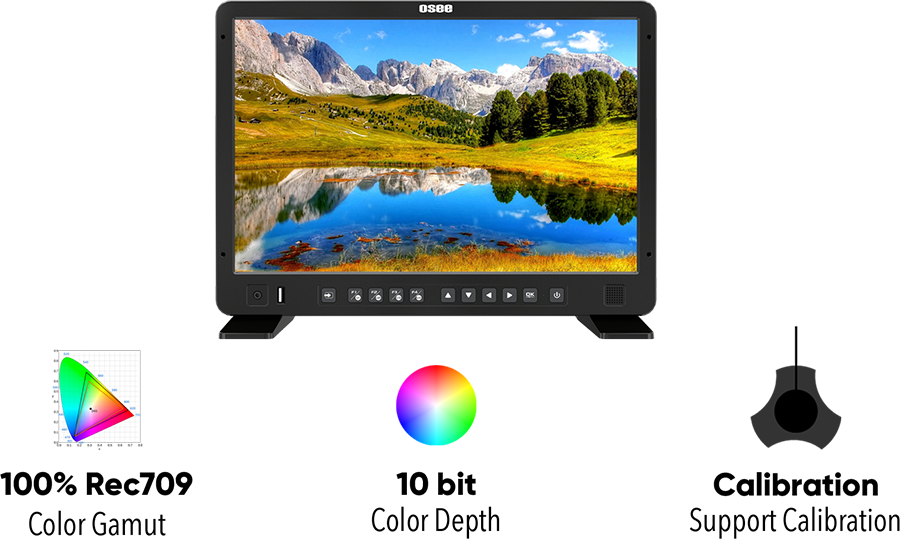 Various Connectors
Megamon 15 is equipped with various interfaces to meet the different needs of filmmakers on set. For power, there's AC and DC options, for mounting, there's C-stand adapter and VESA mount options. For signal, there's SDI and HDMI options. There are also cheese plate mounting positions for mounting extra accessories like video transmitters etc.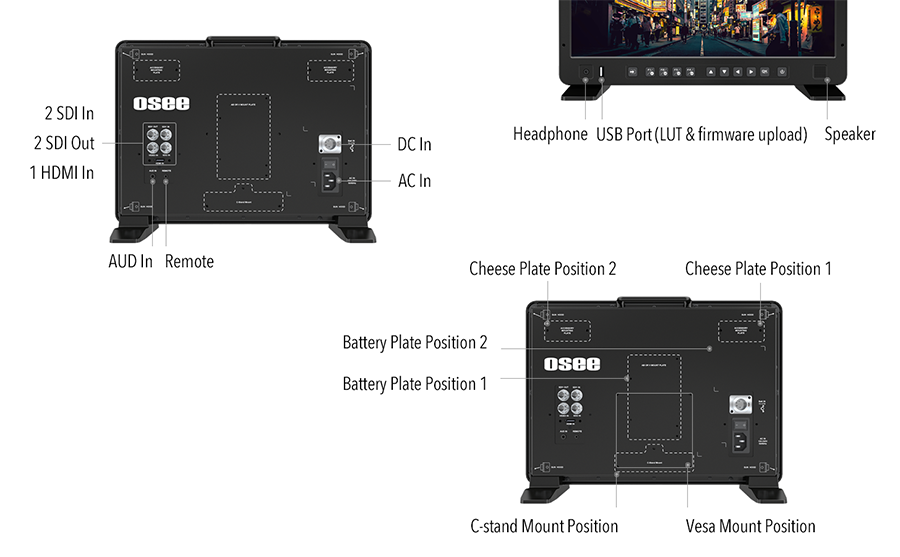 Full Set of Video Assist Tools
Waveform, false color, focus assist, histogram, anamorphic etc. Megamon 15 has a full set of professional image assisting tools to help you nailing framing, exposure, focus and audio accurately. It also has built-in SDR and HDR(HLG/PQ) LUTs of different camera curves for realtime LUT preview when shooting LOG, you can add your favorite custom LUT via USB as well. With user presets, these functions can be turned on or off on location quickly.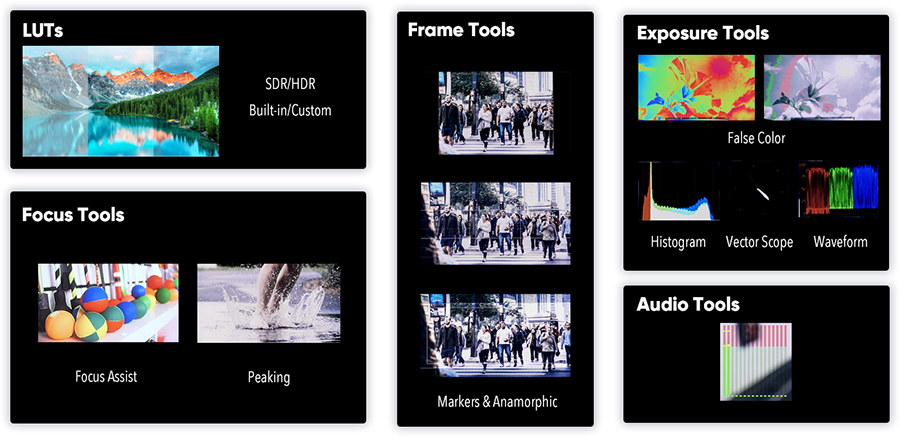 Convenient Portable Bag
Megamon 15 comes with a very convenient portable bag which can be put on a C-stand, what's more, the front can be transformed into a sun hood and the back can be opened to adjust the connected accessories. It's a perfect tool for easy transportation and run&gun gigs.



Specifications:

Package Contents:
1x Megamon 15 Monitor
1x Portable Bag

1x V-mount Battery Plate
1x C-stand Adapter
1x Cheese Plate
1x Desktop Stand Feet
1x Power Cable