Nanlite PavoTube T8-7X RGBWW LED Pixel Tube 4-Light Kit
---
Brand: NanLite
SKU:

PTT87X4KIT

Product code:

534878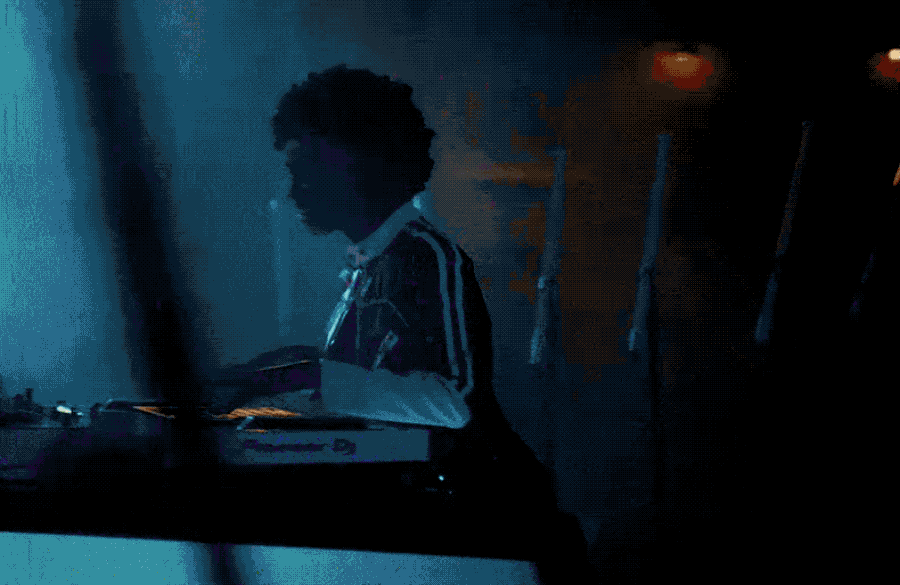 PavoTube T8-7X
Make Wonders in Hands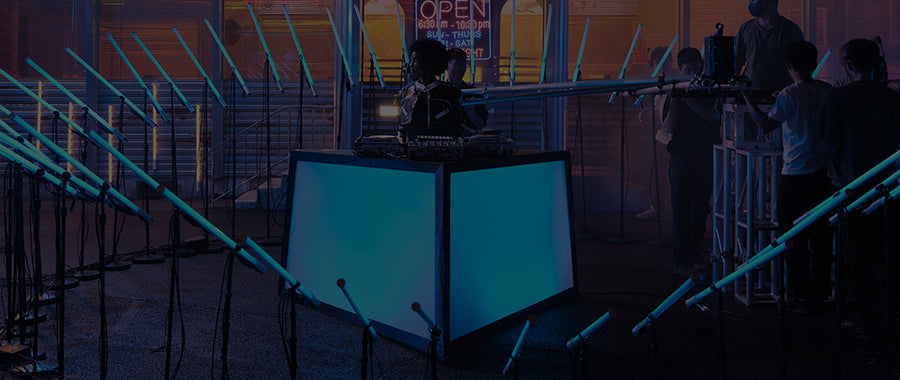 Now is the time to grab a NANLITE PavoTube with pixel control! The PavoTube T8-7X is the latest in the PavoTube range packed with features and a fresh appearance that will appeal to all creators. NANLITE is well known for impressing creators with a tons of features for its products. This time PavoTube T8-7X turns to help users achieve new heights and unlock new possibilities in their creation with an impressive range of uses. Creating magnificent atmospheres, enriching stage decorations, light painting in photography and building customized effects are all among its can-do list.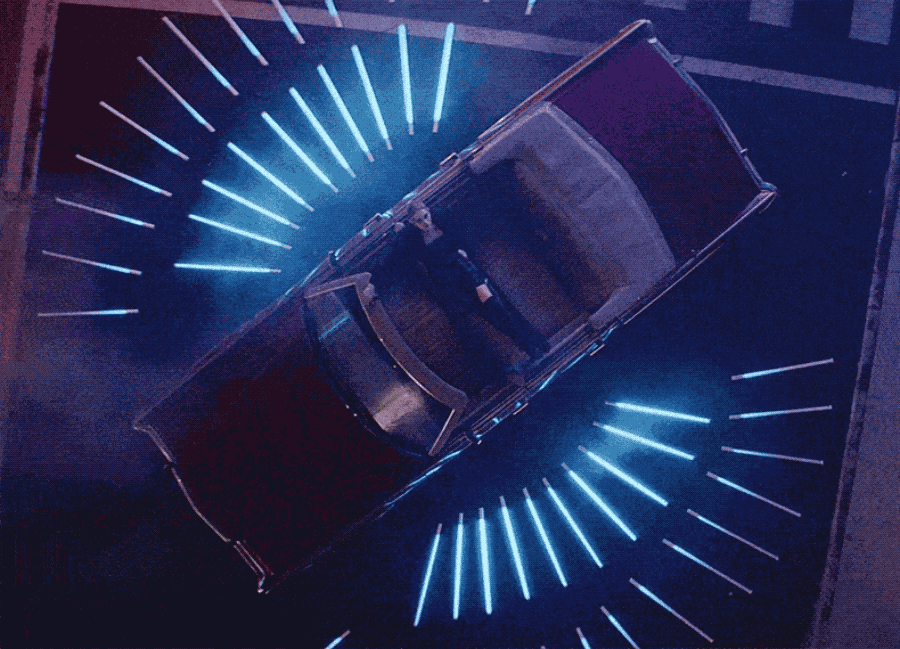 Creative Freedom with Marvellous Pixel Effects
Getting rich colors and full control of animated pixel effects was previously impossible to achieve at a reasonable budget! PavoTube T8-7X answers this call with a feature-rich pixel tube that is accessible to all. It gives you incredible power for blending light and color compared to ordinary tube lights. Light moves effortlessly along the 16 pixels in the PavoTube T8-7X, and you can even control them individually.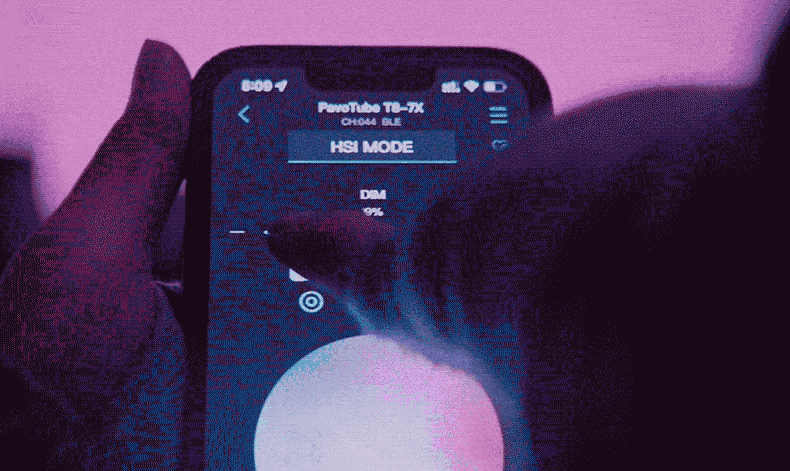 Intensity, speed and blending can also be conveniently customized by the using the free NANLINK APP. Unrestricted creative inspirations are brought to life through pixel control.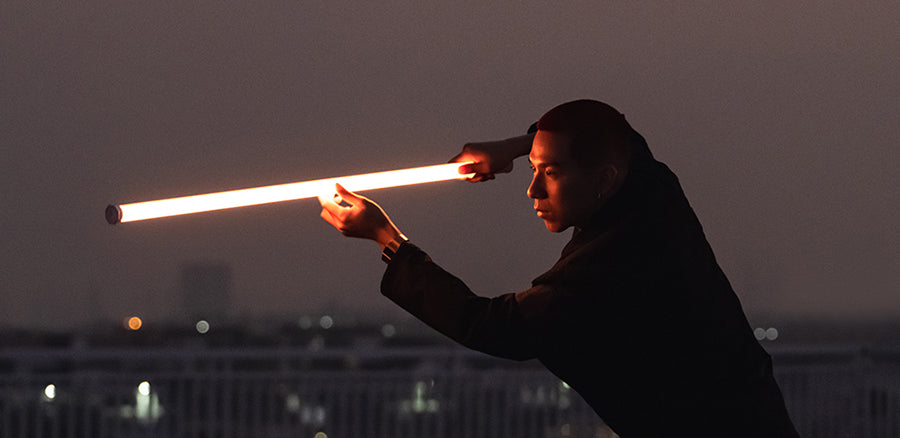 Unfold Creativity with PavoTube T8-7X
The creative potential brought to life by PavoTube T8-7X is as miraculous as a magicians wand.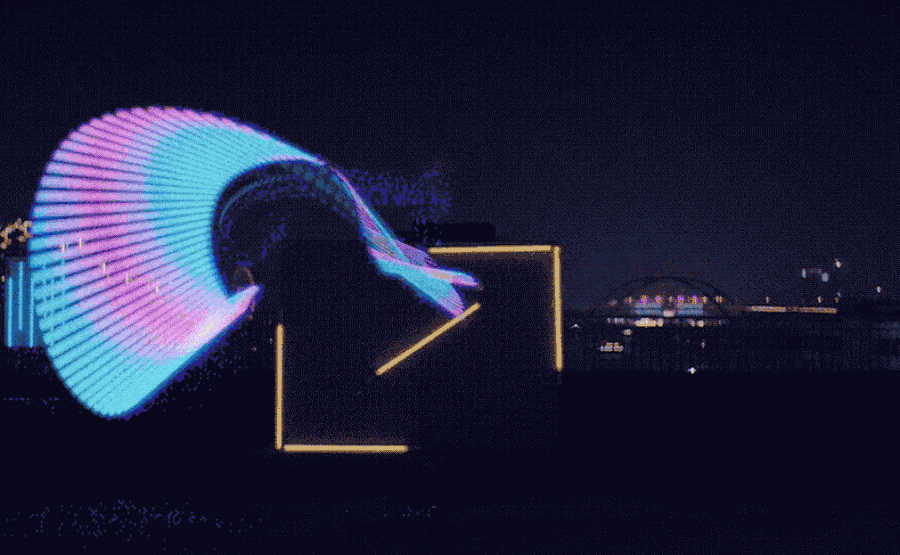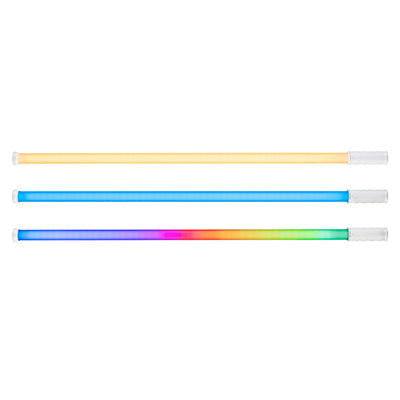 1m Length / 280g Weight


Enabled by dynamic effects and tunable CCT, PavoTube T8-7X can help creators paint a colorful picture of light and shadow just like an artists paintbrush. It can also serve as a critical prop in bringing a story to life, offering creative power and the sense of magic in one's hand.
All-rounder in Creating Scenes


CRI: Average 96
TCLI: Average 97
±100 G/M Adjustment
2700K-7500K Wide CCT Range
36000 Color Options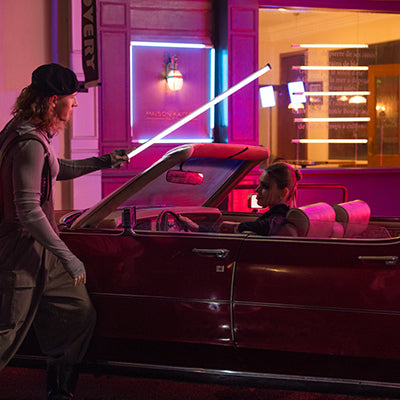 Color schemes are further expanded with access to 36,000 color options via the HSI mode. As a practical in the frame or remain stealth on camera due to its slim body design, it is at home anywhere. A beam angle that flexibly adjusts, PavoTube T8-7X can perfectly fit for building up atmosphere in content creation as well as applying lighting effects visually in film production. Aesthetics are thus enhanced in frame with diversified colors and effortless application.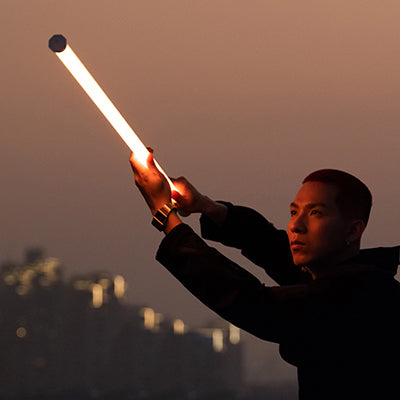 No Power Limitation
Built-in Battery
PavoTube T8-7X is slim and light with a built-in battery that can supply power for on-location shooting without the hassle of cables.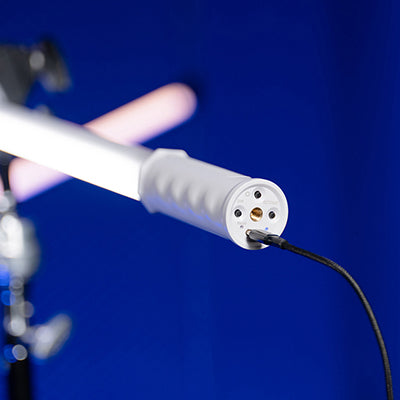 USB Type-C Port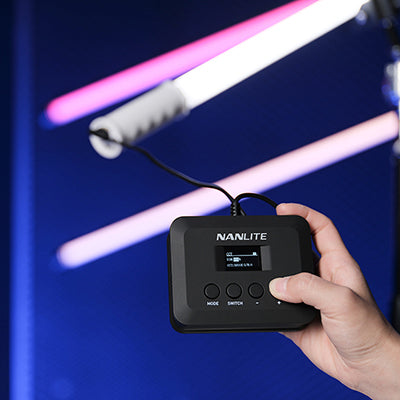 WC-USBC-C1 Wire Controller (Optional)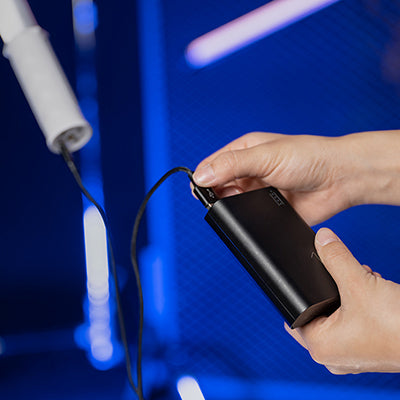 Power Bank (Not included)

Complete Control
PavoTube T8-7X offers multiple controlling methods for different application scenarios based on creator's urge for control, including on-board, wired, and wireless control, satisfying any creators need to master light. Every creative curiosity can be fully indulged thanks to its intuitive user interface for adjusting dimming of CCT, HUE and effects.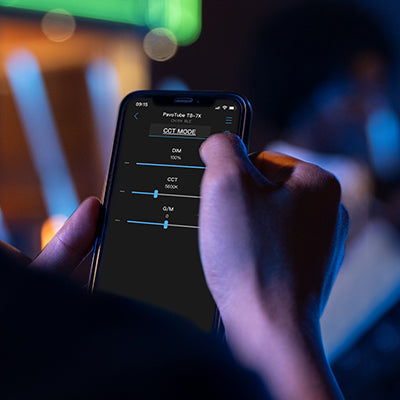 NANLINK APP Control

Intelligent lighting control approach, built-in Bluetooth module supports APP connection and control, give full play to 10 pixel effects and make it possible for wirelessly controlling multiple fixtures in certain formations.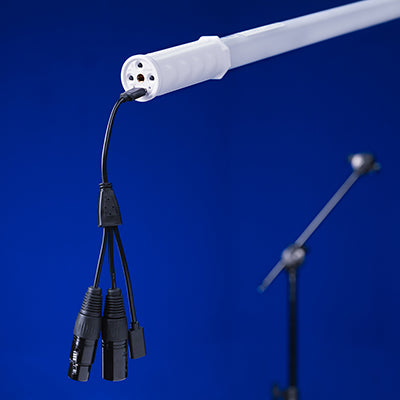 DMX/RDM Control
Support stable communication and reliable DMX/RDM control by the help of splitter cable.
* CB-DMX-USBC-1/3 USB-C to DMX Cable Splitter (Optional)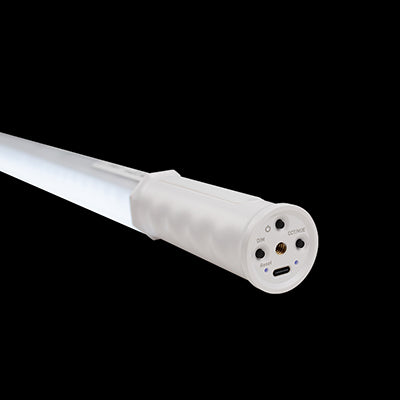 On-board Control
3 buttons design allows for toggling between modes, 5-Steps Dimming/6-Steps CCT/12-steps HUE adjustment, basic operation requirements are satisfied.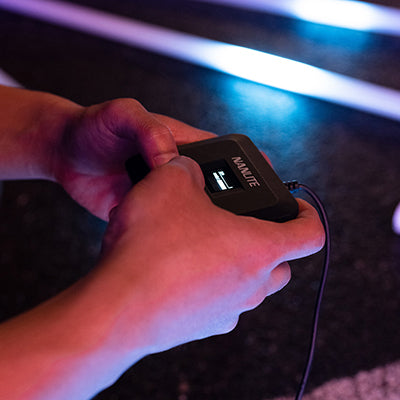 Wire Control
A visual interface for checking the real time status and settings to fine-tune all the parameters while supplying power to the fixture, including G/M adjustment, etc.


The PavoTube T8-7X RGBWW LED Pixel Tube from Nanlite is a 3' RGBWW LED pixel tube with a compact, 1.5" diameter body, a built-in lithium-ion battery, and all of the key features that make Nanlite's LED tubes ideal for video productions and photoshoots. The T8-7X was built for creative pursuits, from light-painting photography to being used as in-frame lights for video productions. The light includes the same customizable animated pixel effects found in PavoTube II X-Series LED tubes.

This lightweight, easy-to-use tube can be handheld or mounted in a variety of ways with its integrated 1/4"-20 socket. It has built-in Bluetooth so it can be fully controlled wirelessly with the free NANLINK mobile app, or you can connect it to a DMX network for expanded control options.

Slim Convenient Form Factor
The T8-7X is up to 50% thinner than similar LED tube lights, making it easier to fit into tight spaces. Despite the slimmer design, it still has the same features that make PavoTubes desirable: a CRI of 96 and a TLCI of 97 accuracy, bi-color CCT, RGB, dimming, and effects.

Customizable Pixel Effects
Includes the same 15 practical special lighting effects, and 10 pixel-based lighting effects found in the top-of-the-line PavoTube II X-Series, like rainbow and driving, which mimics the lights that pass by in vehicles. You can customize and save presets in the free NANLINK app.

Handhold or Stand Mount
An integrated handgrip and a 1/4"-20 socket lets you mount the T8-7X to a tripod and other gear, or attach a separately available LSFL floor stand, or an eyebolt to hang. The octagonal end cap shape allows the tube to angle the beam output when on the floor without rolling away.

Easy To Use, Bluetooth and DMX Compatible
T8-7X has 3 analog control buttons for ease of use. The free NANLINK app is also easy to use and provides much deeper control. A separately available USB-C to DMX Cable provides full DMX control through XLR.

Multiple Power Options
The built-in 3.7VDC, 2200 mAh rechargeable lithium-ion battery lasts for an hour at 100% brightness and 3.5 hours at 20%. A USB-C port allows external batteries to be used. The separately available Nanlite control bank supplies extra battery power, plus more control buttons and an LCD display for greater control.


Features:

2700-7500K Color Temperature
96/97 CRI/TLCI
Hue and Saturation Control
Green / Magenta Correction
Specifications:


Light Fixture
Photometrics
2700K:
65 fc / 700 Lux at 1' / 0.3 m
30.5 fc / 328 Lux at 1.6' / 0.5 m
9.8 fc / 106 Lux at 3.3' / 1 m
2.8 fc / 30 Lux at 6.6' / 2 m
1.5 fc / 16 Lux at 9.8' / 3 m
3200K:
66.1 fc / 711 Lux at 1' / 0.3 m
31 fc / 334 Lux at 1.6' / 0.5 m
9.9 fc / 107 Lux at 3.3' / 1 m
2.8 fc / 30 Lux at 6.6' / 2 m
1.5 fc / 16 Lux at 9.8' / 3 m
5600K:
70.3 fc / 757 Lux at 1' / 0.3 m
33.6 fc / 362 Lux at 1.6' / 0.5 m
10.9 fc / 117 Lux at 3.3' / 1 m
3.1 fc / 33 Lux at 6.6' / 2 m
1.6 fc / 17 Lux at 9.8' / 3 m
6500K:
72.7 fc / 783 Lux at 1' / 0.3 m
34.5 fc / 371 Lux at 1.6' / 0.5 m
11.2 fc / 121 Lux at 3.3' / 1 m
3.2 fc / 34 Lux at 6.6' / 2 m
1.7 fc / 18 Lux at 9.8' / 3 m
7500K:
73.5 fc / 791 Lux at 1' / 0.3 m
35.2 fc / 379 Lux at 1.6' / 0.5 m
11.5 fc / 124 Lux at 3.3' / 1 m
3.3 fc / 35 Lux at 6.6' / 2 m
1.7 fc / 18 Lux at 9.8' / 3 m
Color Temperature

2700 to 7500K

Color Modes

RGBWW

Color Accuracy Standard
CRI 96
TLCI 97
Cooling System

Passive

Dimming

Yes, 0 to 100% (Stepped)

Display
None
Housing Material

Plastic

Fixture Dimensions

Overall: 1.5 x 1.5 x 39.4" / 3.9 x 3.9 x 100.2 cm

Fixture Weight

0.62 lb / 0.28 kg

Connectors
| | |
| --- | --- |
| Battery Plate | None |
| Power Input Connection | USB Type-C |

Mounting
| | |
| --- | --- |
| Yoke Mount | None |
| Fixture Mount | 1/4"-20 Female |

Remote Operation
| | |
| --- | --- |
| Remote Control Type | App, Bluetooth, DMX |

Power
| | |
| --- | --- |
| DC Input Power | 5 VDC at 2 A |
| Power Source | Integrated Battery, USB Bus Power |
| Max Power Consumption | 8 W |
| Power Pass-Thru | No |

Internal Battery
Run Time
1 Hour at Full Power
3.5 Hours at Low Power

Cable
| | |
| --- | --- |
| Cable Type | USB Type-C to USB Type-A |
Connectors
| | |
| --- | --- |
| Battery Plate | None |
| Power Input Connection | USB Type-C |

Mounting
| | |
| --- | --- |
| Yoke Mount | None |
| Fixture Mount | 1/4"-20 Female |

Remote Operation
| | |
| --- | --- |
| Remote Control Type | App, Bluetooth, DMX |

Power
| | |
| --- | --- |
| DC Input Power | 5 VDC at 2 A |
| Power Source | Integrated Battery, USB Bus Power |
| Max Power Consumption | 8 W |
| Power Pass-Thru | No |

Internal Battery
Run Time
1 Hour at Full Power
3.5 Hours at Low Power

Cable
| | |
| --- | --- |
| Cable Type | USB Type-C to USB Type-A |


Package Contents:
1x Nanlite PavoTube T8-7X RGBWW LED Pixel Tube 4-Light Kit
4x PavoTube RGBWW Pixel Tube
4x USB Type-C Cable
1x Rigid Carrying Bag with Separate Cable Compartment