KipperTie Adapta RF/EF
---
Brand: KipperTie
SKU:

JBM705

Product code:

534664
Adapta RF/EF is the positive locking high quality EF mount adapter specifically designed for RED® Komodo.
Converting from Komodo's native RF mount to ever-popular EF, Adapta RF/EF is carefully designed with optical baffles and flare traps for optimal performance, and with consideration for Komodo's cine-style usage.
The mount is optimised for strength and long life.  Stainless steel and aerospace grade aluminium are used throughout. The EF mount is shimmable for accurate backfocus, and is of a positive locking design with no free play.
Essential to the concept is the included robust support foot engineered to match the Komodo's body size, allowing the mount to be tied rigidly to a base plate or other support with 1/4-20 and 3/8-16 fittings.
Optionally the Chinstrap mount support provides exceptional rigidity connecting the Adapta RF/EF directly to the Komodo camera body.
Adapta RF/EF is designed especially to complement Komodo, but will fit any RF mount.  All standard EF lenses are compatible, and all available electronic functionality from the host camera is passed through.



Adapta RF/EF brings cine-quality EF mounting to the RED Komodo.  Adapta is built for strength, quality and serviceability to match the expectations of the professional environment.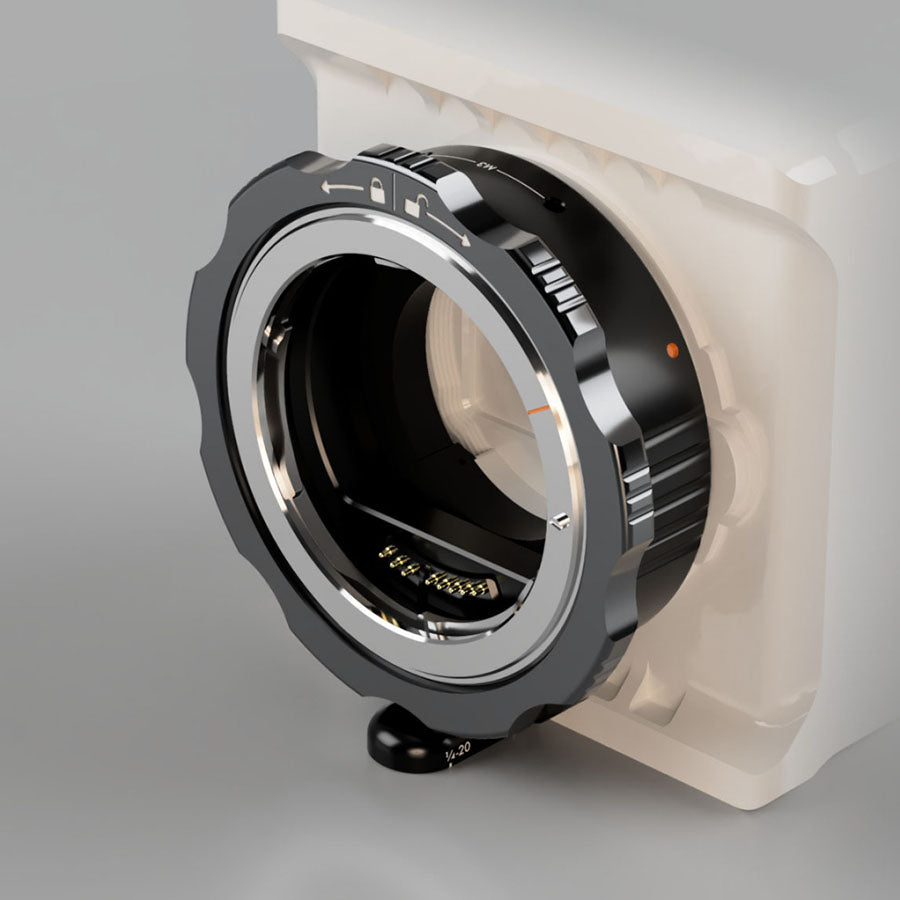 The included removable support foot can be rigged either above or below the mount, and aligns perfectly with the Komodo body in either position.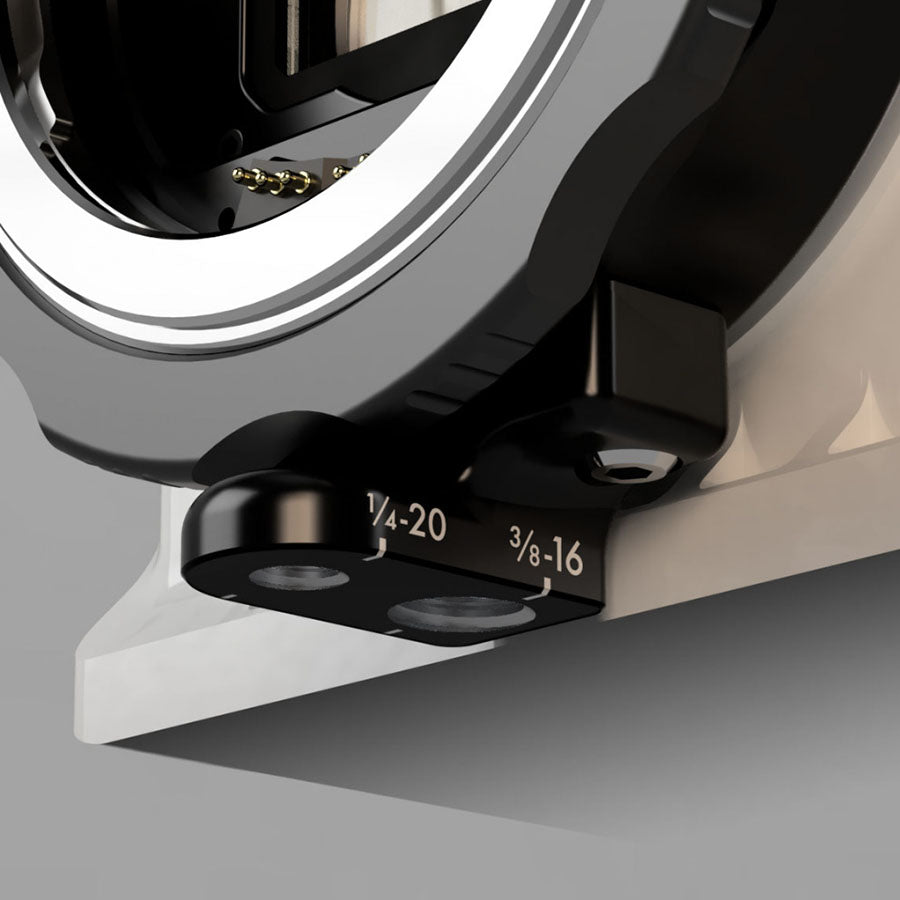 For ultimate stability we recommend configuring Adapta RF/EF with the Chinstrap mount support, locking the mount firmly and directly to the Komodo body.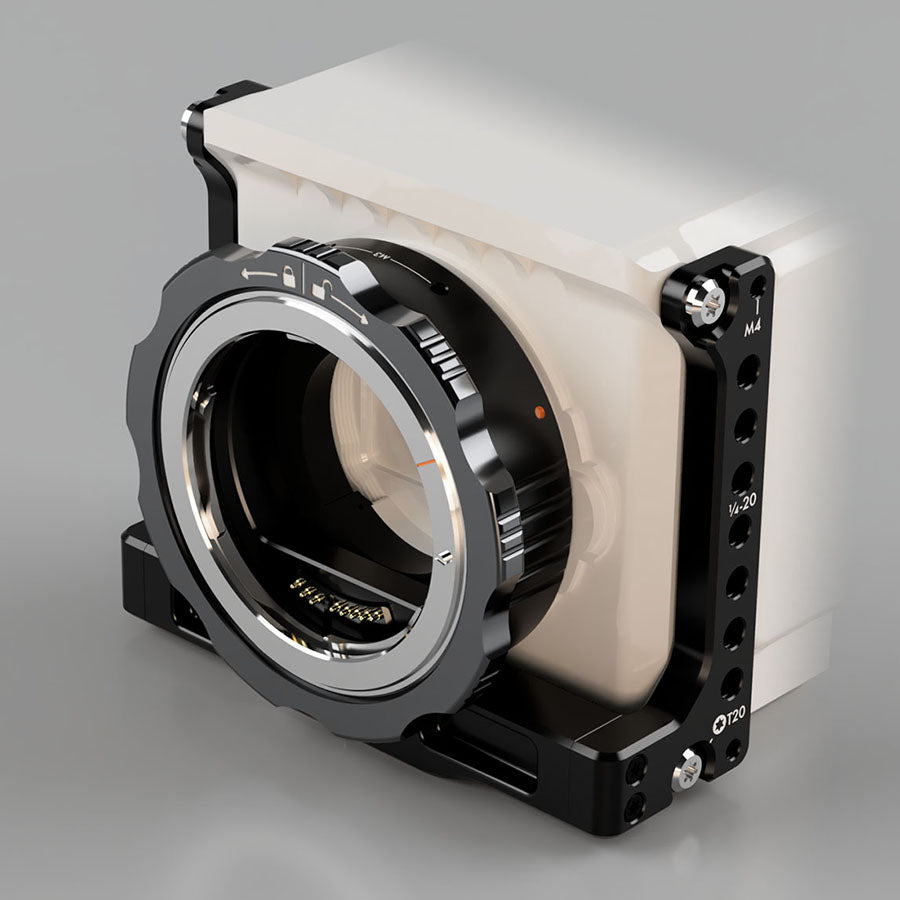 Package Contents:

Adapta mount Only + Support foot (PK1628)
1x Adapta RF/EF mount
1x Removable support foot(534545)
1x Port cap and rear cap
1x Foam filled shipping box
Adapta mount Only + Support foot  + Chinstrap (PK1629)
1x Adapta RF/EF mount
1x Removable support foot(534545)
1x Kippertie Komodo Chinstrap (534546)
1x Port cap and rear cap
1x Foam filled shipping box