Haida Anti-Fog Belt For Camera lens
---
Brand: Haida
SKU:

HD4635

Product code:

534626



Haida Anti-Fog Belt is designed to avoid fog on lenses by warming up it. This belt adopts an advanced graphene heating material that is safe and heating evenly. There are 3 modes for you to choose from: low heat ( 35-45°), medium heat(45-55°) and high heat(55-65°), and it can withstand the -40℃ low temperature.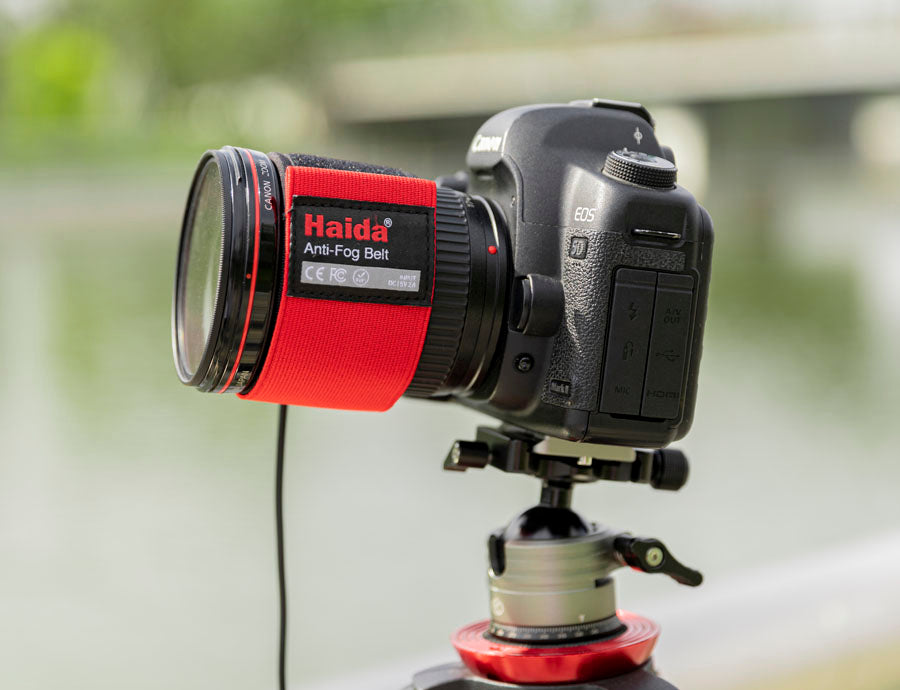 Besides, the belt is companied with a USB port and a pouch so you can put it in your bag easily and conveniently. When you have trips or plans of climbing high mountains like the Alps or Himalayas to take pictures, this belt will also develop a large impact.
Lens heating : Protects the lens or telescope before freezing and fogging. Perfect for taking pictures overnight or morning in somewhere with high humidity.
Material and Certification : High quality, made of premium Graphenematerial which is fast heating ,more stable and safe ; CE and RoHs and FCC
Temperature adjustable : This product is equipped with an 5mtemperature regulator, with low, medium and high modes, which you can adjust the temperature according to different needs.
Multi-use : Great for lens heating, warming up water bottle and feeding bottle, and also can be use as a special wrist strap/knee to protect them from cold weather.
USB port design : It is very handy to use because you can connect it either to your power bank or any other power source with a USB port.


Features:

Specially designed for camera lenses and telescopes
Advanced Graphene which is fast heating and more stable .
Prevents condensation by warming up the lens on a camera or telescope
With low, medium and high heating modes
Runs on external USB power
Adopts low temperature cable can withstand temperature as low as -40°C
Hook-and-loop fastener makes it fast and easy to attach and remove 
Specification:
Fits outside diameters less than 110mm ( 4.33")
Input: DC 5V 2A
Heating Level: low, medium and high
Cable Length: approx. 1.5m
Power Source: USB
Package Contents:
1x Anti-Fog Belt  
1x Storage Bag  
1x Product  Manual