DZOFILM CATTA ACE T2.9 FF Cine Zoom 3-Lens kit W / Hard Case (18-35 & 35-80 & 70-135mm)(Black)
---
Brand: DZOFiLM
SKU:

DZO-FFCattaA3-BUNDLE

Product code:

PK2213
FULL FRAME ZOOM LENS
- VISTA VISION 46.5mm -
18-35MM T2.9

| 

35- 80MM T2.9 | 70-135MM T2.9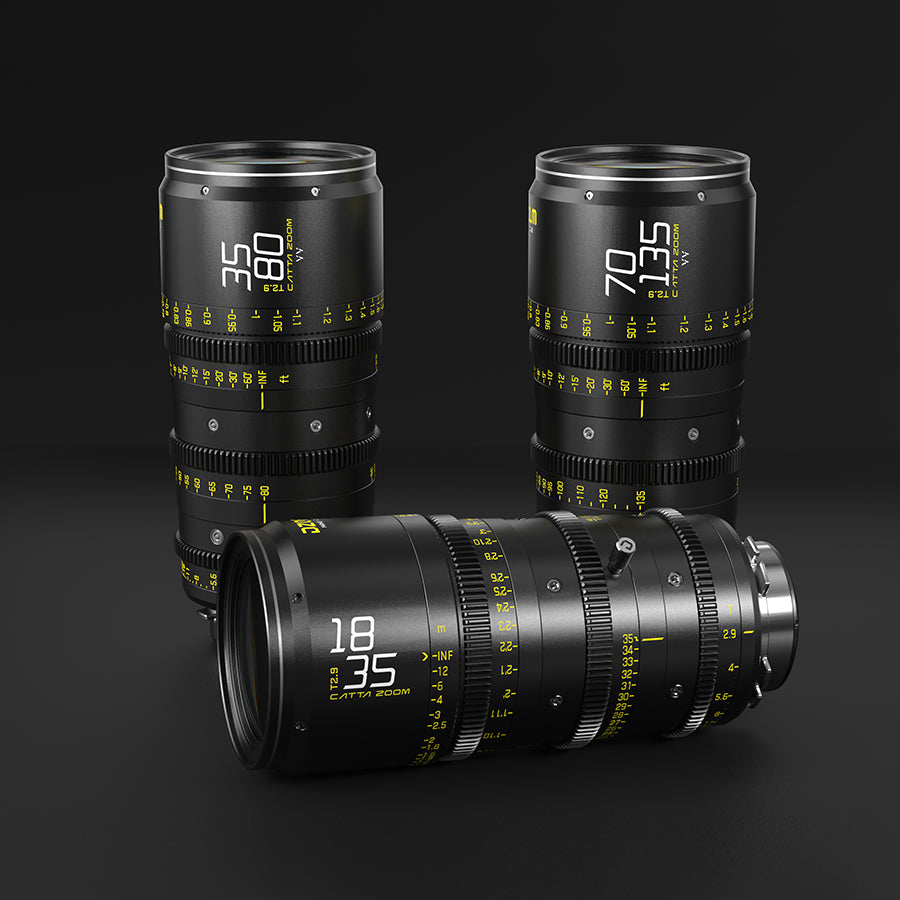 CATTA ACE
We named our Catta lenses after the lithe and curious Lemur Catta. A light, compact and versatile lens, it was designed to explore endless possibilities when shooting. With the increase of the full frame format in cinema, the Catta Zoom aims to meet the current market's demand by offering compatibility with larger format cameras such as the latest Red V-raptor 8K.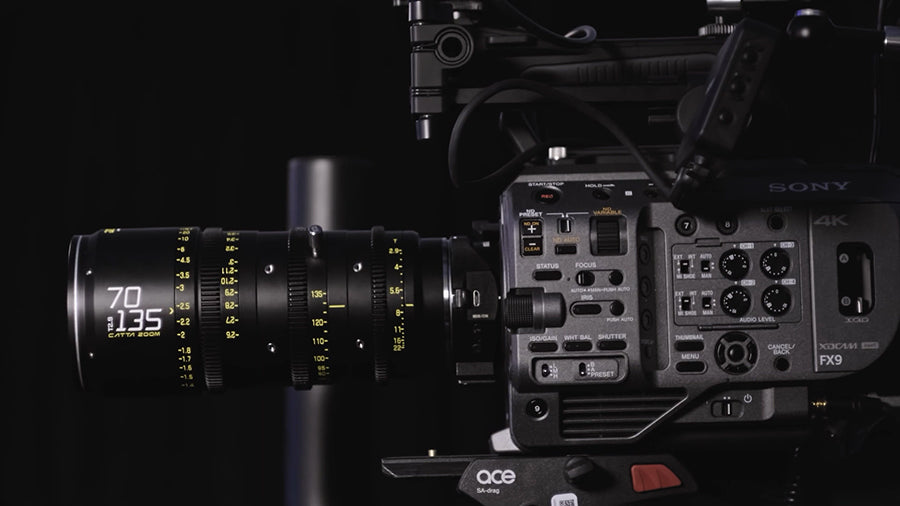 GOLDEN FOCAL LENGTHS
The third installation of DZOfilm's zoom series offers coverage of core focal lengths to offer flexibility in diverse shooting setups. With the 18-35mm, 35-80mm and 70-135mm lengths, shooters can be sure to create cinematic footage without sacrificing time in lens changes.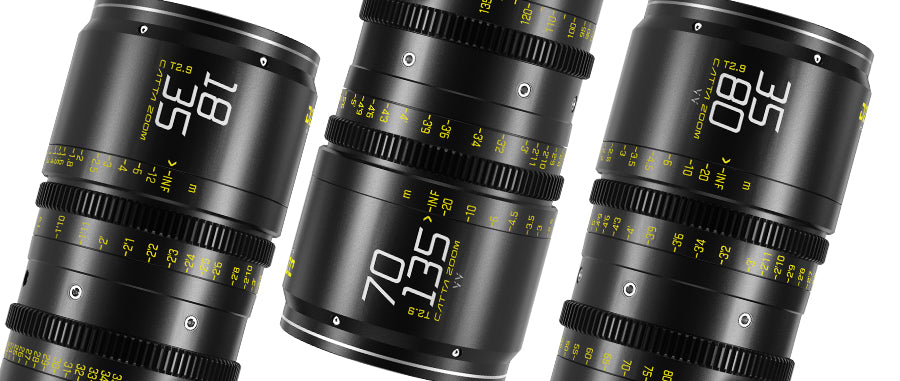 Lightweight Design
18-35mm t2.9: 1850g | 35-80mm T2.9: 1635g 

| 70-135mm T2.9: 1710g


Lighter than ever, the 18-35mm T/2.9 weighs 1.85kg,

the 35-80mm T/2.9 weighs 1.635kg, 

and the 70-135mm T/2.9

weighs

1.71kg. To achieve our lightest ever weight, we used polycarbonate and glass fibre when creating the shell. These cinema zoom lenses would be a great choice for live shows, documentaries, vehicle mounting and gun operation as well as in independent cinema. This is largely due to its precise parfocal design and easy application with gimbals such as the Ronin S2 and Crane 3s. As a result, these lenses are perfect for applications involving rapid movement.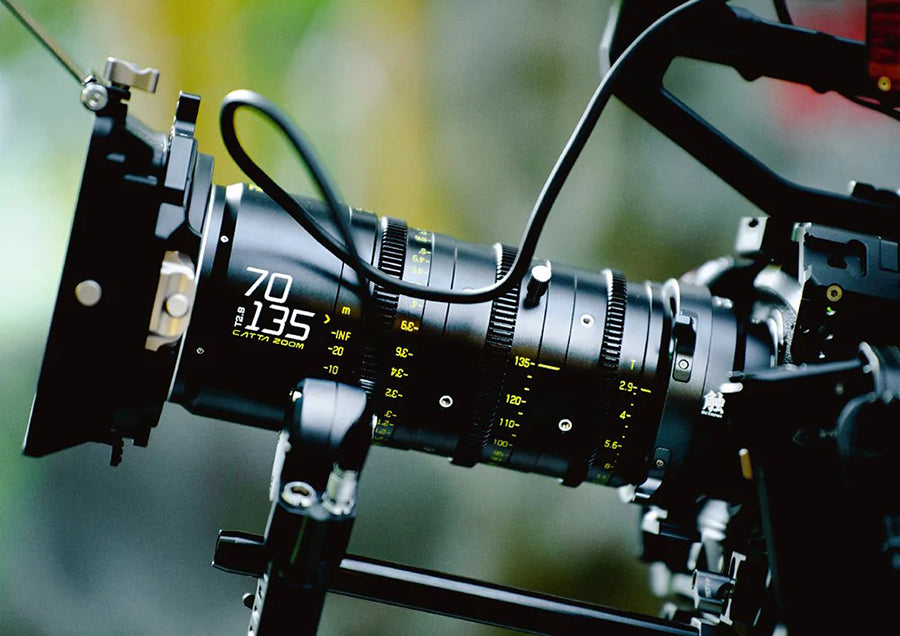 Round Bokeh and Fine Details
The aperture consists of a diaphragm of 16 blades ranging from T/2.9-T/22. As a result, the Catta lenses produce round and smooth bokeh with a natural transition of image. The incredibly close focal distance enables users to shoot clear details and characteristics of the subject, with an admirable depth of field.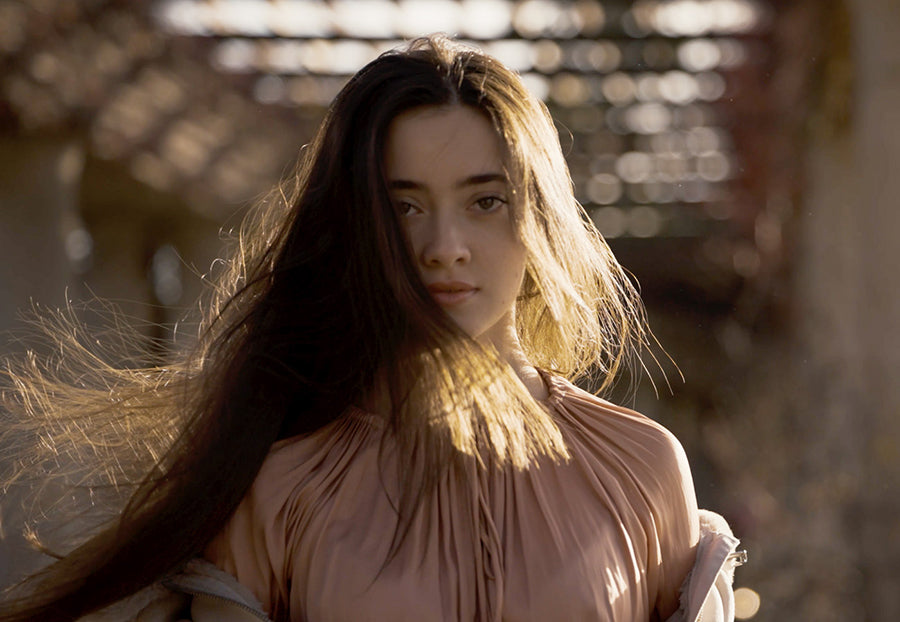 Authentic Colour Reproduction
The Catta zooms are inspired by the design philosophy of a natural, original and real look. As a result, these lenses reproduce the real world onto a full frame sensor. By reflecting the realistic, the post-production process is eased for creativity rather than correction.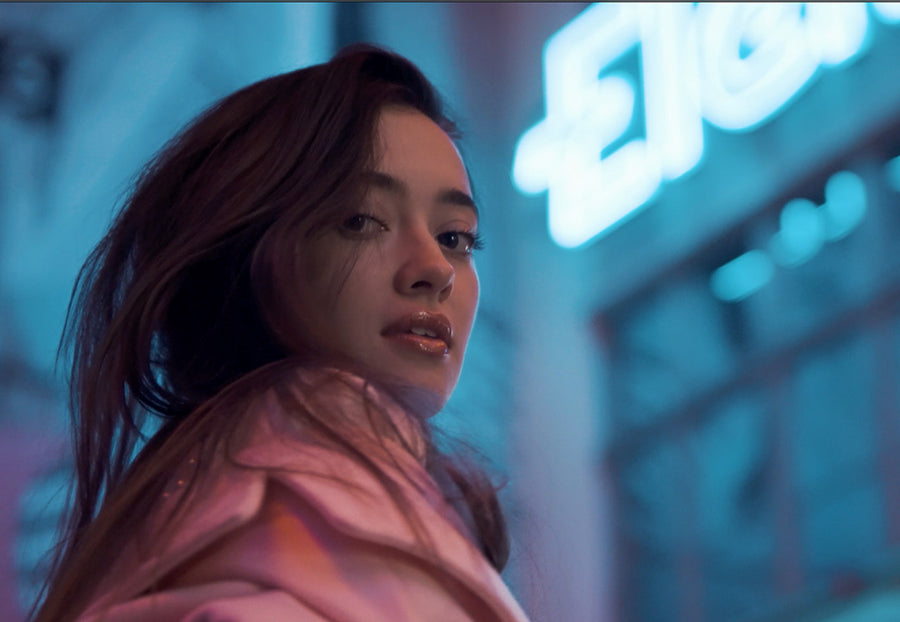 Better Breathing Control Than Ever
Staying consistent, our latest addition to the DZOfilm family offers minimal breathing. With our Catta range, you notice a better performance when racking focus as the breathing has been rendered invisible. Take your focus off the focus and prioritise composition when shooting, as the edge of frame remains consistent.


Aesthetically Designed with Industry Standards in Mind
The specifications and craftmanship are completely based on the unified standards of cinema-grade lenses. The manual focus range of 270º gives users a precise operating experience with a smooth glide. The mechanical and optical construction of these two lenses are identical, incorporating a perfect combination of wide angle and telephoto glass. This lack of difference offers perfect articulation.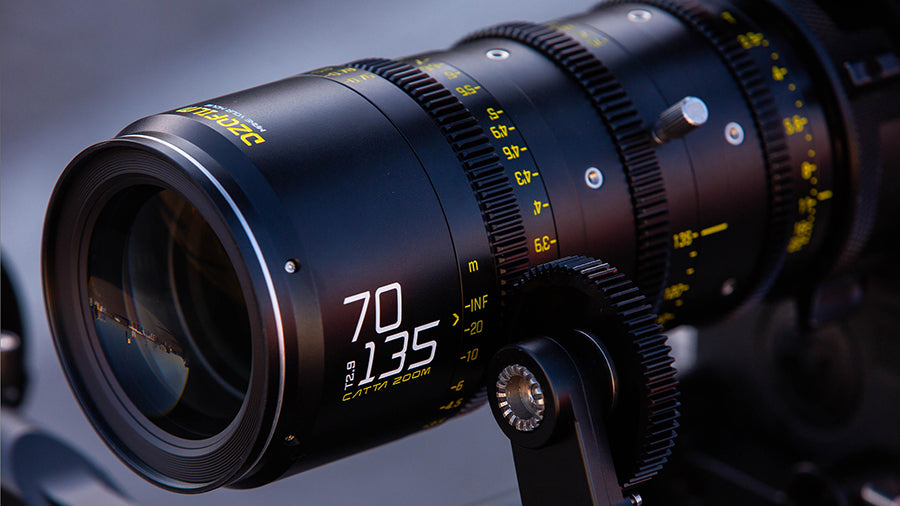 Seek for More Possibility
Interchangeable mount system compatible with

PL/EF/LPL Mount

, provides more possibility of shooting videos.


Koop Rear Filter set
ENGAGING & VARIABLE
Detachable & Magnetic Rear Filters.
No change to weight center and image quality. Original filter design, brings protection to lens rear and also creates stylized image.
Standard Set · ND 4/ ND 8/ ND 16 · L365 UV  · Artistic Set · Black Mist 1/4 · Streak Filter (Blue) · DIY Bokeh Filter
Features:
Maintains focus throughout 35 to 80mm zoom range
Minimal breathing
16-blade iris with a soft bokeh
T2.9 to T22 aperture; 2.3x magnification ratio
240° focus rotation; 100° zoom rotation; 75° iris rotation
29.1" minimum focus distance
80mm front diameter
0.8 MOD gears


Specifications:

FOCAL LENGTH

18-35mm

35-80mm

70-135mm

COLOUR

Black

MOUNT

PL/EF/LPL

T-STOP

T2.9-T22

IMAGE CIRCLE

φ43.5MM

φ46.5MM

φ46.5MM

OPTICAL CONSTRUCTION

20 Elements in 14 Groups

20 Elements in 15 Groups

17 Elements in 11 Groups

FLANGE DISTANCE

PL=52mm,EF/LPL=44mm

PL=52mm,EF/LPL=44mm

PL=52mm,EF/LPL=44mm

CLOSE FOCUS

0.51m/1ft8in

0.74m/2ft5in

0.76m/2ft6in

ZOOM RATIO

1.9X

2.3X

1.9X

IRIS CONTROL

Manual (rotation angle 77°)

Manual (rotation angle 75°)

Manual (rotation angle 80°)

FOCUS CONTROL

Manual (rotation angle 270°)

ZOOM CONTROL

Manual (rotation angle 100°)

FRONT DIA

φ80mm / 3.15''

LENGTH

179.5mm / 7.07''(PL),187.5mm/7.38''(EF/LPL/)

179.5mm / 7.07''(PL),187.5mm/7.38''(EF/LPL/)

179.5mm / 7.07''(PL),187.5mm/7.38''(EF/LPL/)

IRIS BLADE

16

FILTER SIZE

M77

GEAR PITCH

0.8 Mod

MATERIAL

Aluminum Alloy

WEIGHT

≈1850g

≈1635g

≈1710g
Package Contents:
3 Lens Kit(PK2213)
1x DZOFilm Catta Ace 18-35mm T2.9 PL-Mount Cine Zoom Lens (Black)
1x DZOFilm Catta Ace 35-80mm T2.9 PL-Mount Cine Zoom Lens (Black)
1x DZOFilm Catta Ace 70-135mm T2.9 PL-Mount Cine Zoom Lens (Black)
3x Front Cap
3x PL Rear Cap
3x EF Bayonet
3x EF Rear Cap
3x Shim Group
1x stickers
3x Support Base
3x Support Rod
1x Quality Card
1x Safety Case
1x Lens Backfocus Test Chart (533558) (Free)
1x Nitze N04B 15mm LWS Lens Support(Free)


3 Lens Kit + Koop Filter Standard Set(PK2219):
1x 3 Lens Kit (PK2213)
1x DZOFILM KOOP Magnetic Filter Standard SetFor Vespid/ Catta Ace PL mount  (534977)

3 Lens Kit + Koop Filter Artistic Set (PK2220):
1x 3 Lens Kit (PK2213)
1x DZOFILM KOOP Magnetic Filter Artistic Set  For Vespid/ Catta Ace PL mount(534978)