BLAZAR (Great Joy) 85mm T2.9 1.8x Anamorphic Lens EF/PL/E/L/RF/MFT Mount
---


GREAT JOY 85mm FF T2.9 1.8x Anamorphic Lens
The 85mm has a 45.5mm equivalent focal length and 44.8° field of view angle, which is the preferred universal focal length. For more intense anamorphic characteristics, GREAT JOY 85mm Lens has a shallower depth of field.


Striking Contrast between Blurry Background & Subject


Subtle & Clean Flare with Multiple Options



GREAT JOY 85mm inherits the characteristic of the past two lenses and provides 3 lens flare types: Blue, Amber, and No Flare options to meet different tastes.


Nicely Stretched Oval Bokeh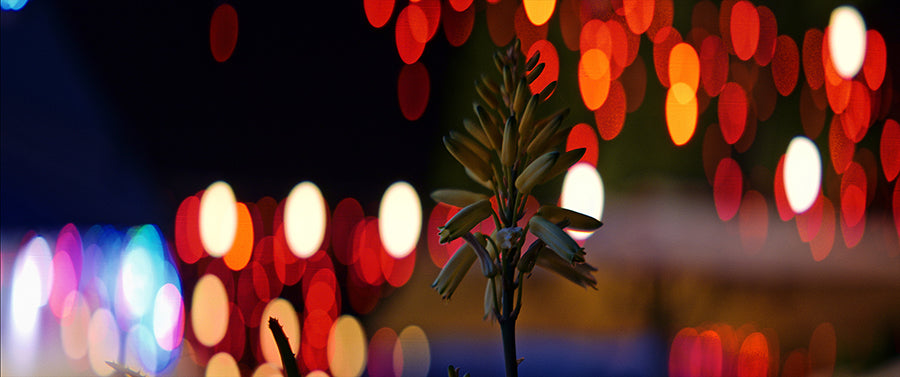 Full-Frame Anamorphic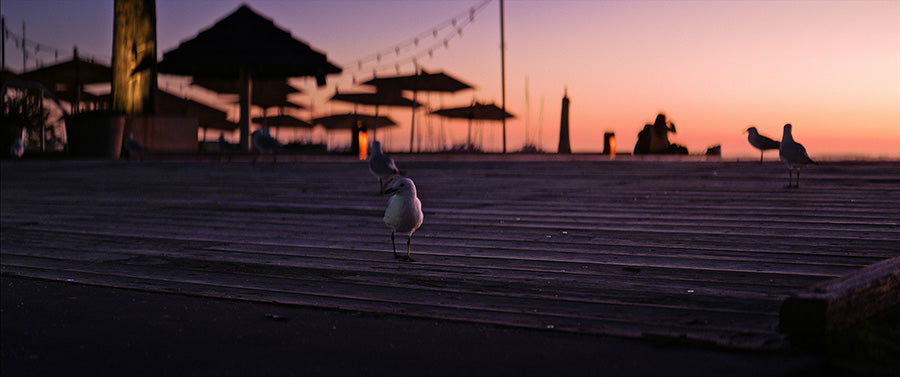 Full-frame 36x24mm

Well-Controlled Lens Breathing



Multiple Mount Options
GREAT JOY T2.9 1.8x 85mm Anamorphic Lens provides 6 mount options including PL/EF, E, RF, L, and MFT mounts. The PL/EF lens comes with interchangeable PL and EF mount ring so you can adapt your mount as needed.
*Not compatible with adapter with drop-in filter and some camera brands with internal ND filters.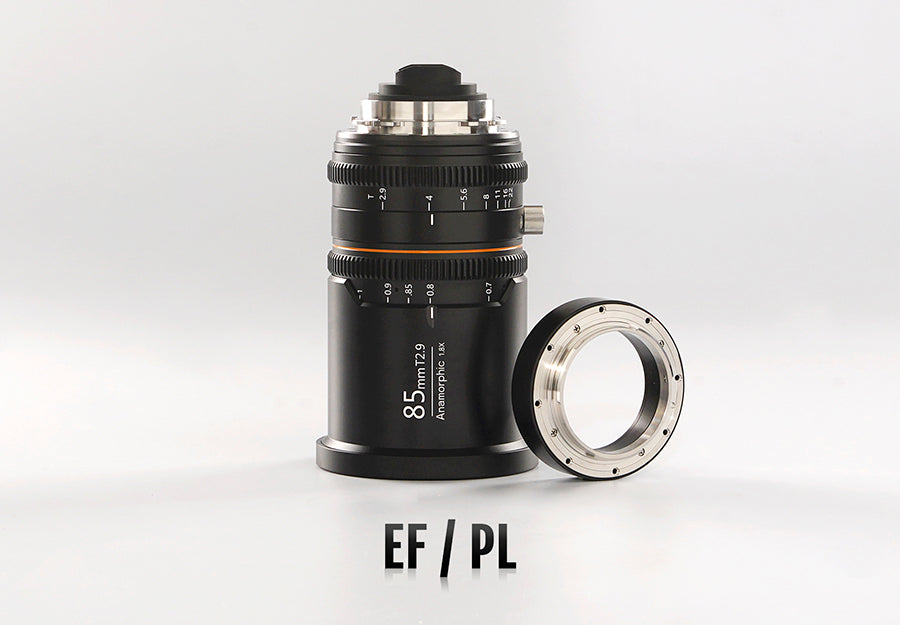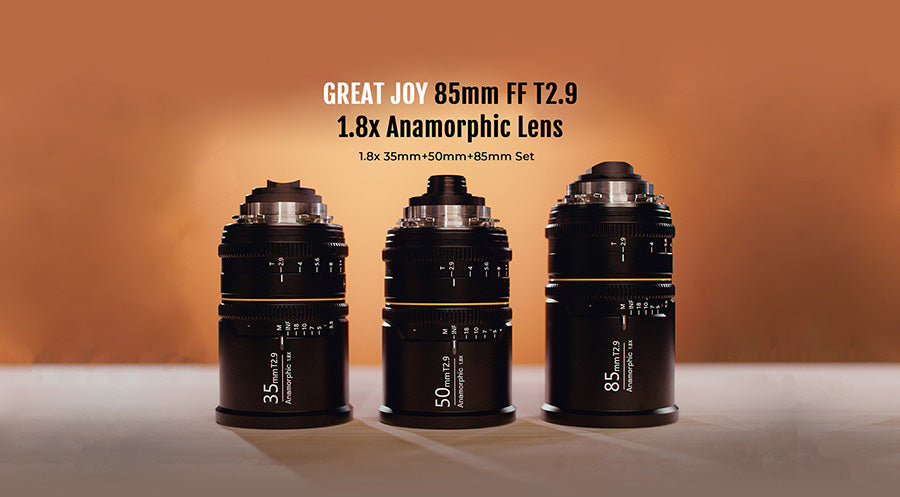 This year, GREAT JOY has completed the 1.8x lineup with 
35mm, 50mm and 85mm lenses
. As a bonus, you can also purchase a custom made hard case for the complete set of 3 lenses.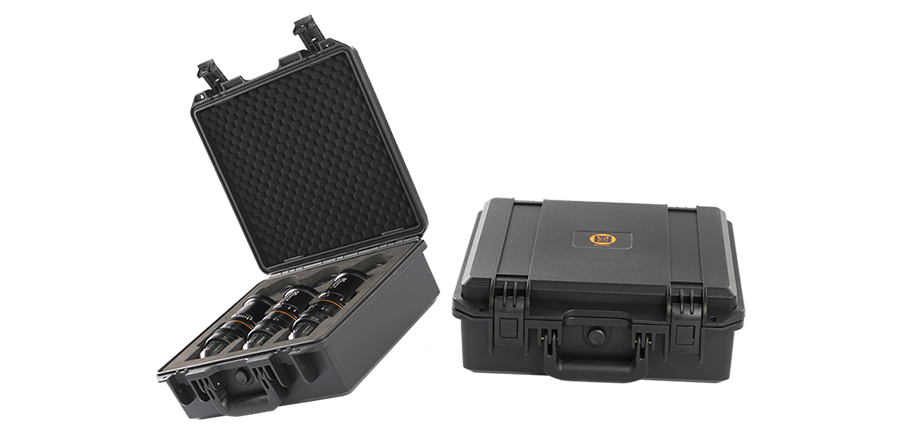 Specifications:


36*24mm(FF) and
40.96*21.6mm(VV)

 


Constant 1.8X (From 0.7m to INF)

84.2mm (V) 16.2°
45.5mm(H) 44.8°(H)

Gear Pitch(Focusing/Aperture)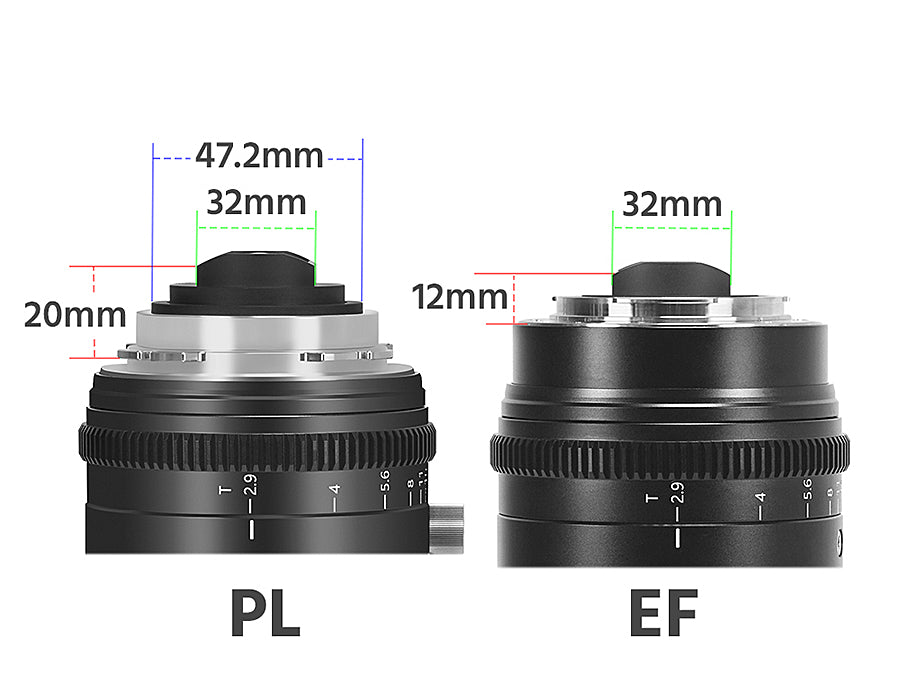 Package Contents:
PL+EF / Amber(535593):
1x Great Joy 85mm T2.9 1.8x Anamorphic Lens PL Mount / Amber
1x Rear Cap
1x Front Cap
1x Shim Set
1x EF Mount Adapter
1x Pouch

PL+EF / Blue(535594):
1x Great Joy 85mm T2.9 1.8x Anamorphic Lens PL Mount / Blue
1x Rear Cap
1x Front Cap
1x Shim Set
1x EF Mount Adapter
1x Pouch


RF Mount / Amber(535595):

1x Great Joy 85mm T2.9 1.8x Anamorphic Lens RF Mount / Amber
1x Rear Cap
1x Front Cap
1x Pouch
RF Mount

 

/ Blue(535596):

1x Great Joy 85mm T2.9 1.8x Anamorphic Lens RF Mount / Blue
1x Rear Cap
1x Front Cap
1x Pouch
L Mount / Amber(535597):

1x Great Joy 85mm T2.9 1.8x Anamorphic Lens L Mount / Amber
1x Rear Cap
1x Front Cap
1x Pouch
L Mount / Blue(535598):

1x Great Joy 85mm T2.9 1.8x Anamorphic Lens L Mount / Blue
1x Rear Cap
1x Front Cap
1x Pouch
E Mount / Amber(535599):

1x Great Joy 85mm T2.9 1.8x Anamorphic Lens E Mount / Amber
1x Rear Cap
1x Front Cap
1x Pouch
E Mount

 

/ Blue(535600):

1x Great Joy 85mm T2.9 1.8x Anamorphic Lens E Mount / Blue
1x Rear Cap
1x Front Cap
1x Pouch
MFT Mount / Amber(535601):

1x Great Joy 85mm T2.9 1.8x Anamorphic Lens MFT Mount / Amber
1x Rear Cap
1x Front Cap
1x Pouch
MFT Mount

 

/ Blue(535602):

1x Great Joy 85mm T2.9 1.8x Anamorphic Lens MFT Mount / Blue
1x Rear Cap
1x Front Cap
1x Pouch