SEETEC ATEM156 15.6" Live Streaming Broadcast Director Monitor with 4 HDMI Quad Split Display for ATEM Mini Video Switcher Mixer
---
Brand: SEETEC
SKU:

ATEM156

Product code:

533409
Professional Monitoring Functions

The SEETEC ATEM156 is a professional monitoring system based on the needs of pre and post-production workflows to help improve its efficiency on set. Equipped with four 4K HDMI inputs, it supports quad view, dual view, and single view monitoring functions, allowing you to get perfect multi-camera monitoring in any location! It contains focus-checking functions, such as Peaking Focus, False Colour, and Pixel to Pixel, to assist in receiving sharper images. It contains framing functions, such as Center Marker, Safety Marker and Grid Marker to eradicate poor composition during the live, leaving more attention to other aspects of the production.

It also includes other useful functions like Image Zoom, Field Check, Image Freeze, Colour Temperature Adjustment, etc.



15.6" LCD, Full HD 1920x1080


The SEETEC ATEM156 equipped with a 15.6 inch IPS LCD panel. The IPS LCD panel itself has a resolution of 1920 x 1080, a contrast ratio of 800:1, and an LED backlight with a brightness of 250cd/m², giving you an accurate reproduction of video. It combines a wide 170° viewing angle in both horizontal and vertical directions. Easy viewing is ensured by reducing colour changes due to the viewing angle.




True Colour, Professional Colour Calibration


SEETEC uses the professional Rec.709 HD colour standard. This is because it is tested with colour calibration technology, specifically with a professional instrument in the factory. It can achieve monitor calibration efficiently and get accurate colour reproduction easily, with no colour distortion, enabling colour accurate rendition when shooting videos.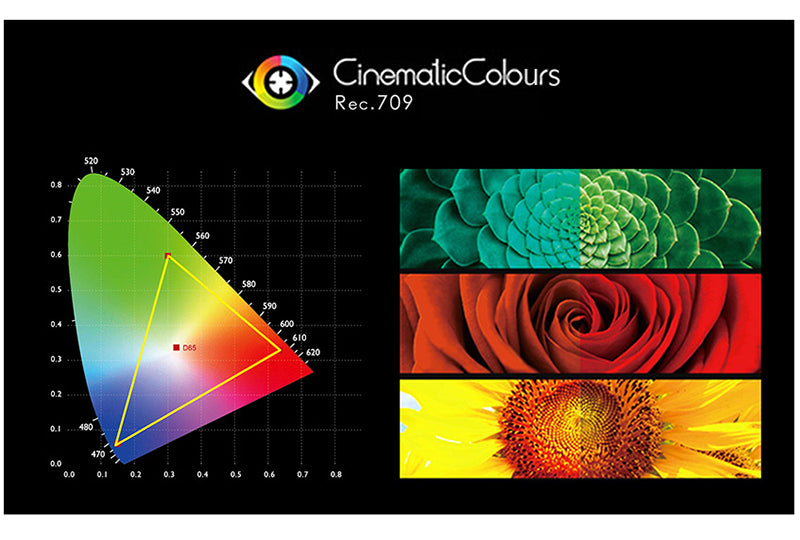 Accurate Colour Reproduction


SEETEC monitors support ITU standards and HD video Rec.709 standards with consistent colour spacing and advanced image processing technology. This way, the image is clearly represented, with natural colours, to ensure accurate colour reproduction, in order to reproduce the physical nature of shooting, enabling users to accurately evaluate the quality of various input video signals.


Easy Button Operation


When you are busy shooting, you need to be able to easily control the equipment, and the ATEM156 will meet your needs. It is equipped with a simple control panel, allowing you to be comfortable in the shooting process. With 4 separated HDMI buttons, you can switch the HDMI signal source quickly; with 4 shortcut keys (F1 ~ F4), you can customise the shortcut key functions and quickly call them out.


4x 4K HDMI Inputs and Outputs


Connect up to 4 cameras, game consoles or computers!
The ATEM156 has 4x 4K HDMI inputs and outputs, which can connect up to 4 cameras, game consoles, computers and other equipment. At the same time, it can also loop out 4 HDMI signals to other devices, such as the ATEM Mini or ATEM Mini Pro, making this very useful for studio and live multi-camera shooting.


Realise ATEM Mini Multiview Monitoring


When your switcher does not have a multiview function, such as ATEM Mini, then you may need an ATEM156. When doing larger live productions with multiple cameras, you can first connect the camera to the ATEM156 monitor, check the shooting images of each camera on the ATEM156 monitor, and then put them to air, so you don't have to worry about the broadcast content. This helps you preview the image and avoids the "blind cut" channel status.


Multiview


Quad View/ Dual View
When you're creating a live program from multiple cameras, it's important to be able to see more video sources at the same time. ATEM156 has four 4K HDMI inputs and outputs, supporting quad view, dual view and single view monitoring functions, allowing you to get perfect multi camera monitoring in any location!



Flexible Power Supply


The back of the ATEM156 is equipped with a 12V DC power input and a V-mount battery plate. You can connect its 12V DC input for continuous power, or you can install a V-mount rechargeable battery on the V-mount battery plate for mobile applications. For outdoor shooting, you can use an external battery, and you can connect a standard DC power supply when using it in a shed or post-production room.


Attach it to a stand or Hang It Anywhere


There are 3 mounting points located on the U-shaped bracket. The standard sized mounting points make it easy to mount and are compatible with third-party rigging equipment. Using the 1/4 inch holes, you can hang it from rigs or mount it on a stand, and use it as a monitor for the entire crew. You can also set it up on a table to monitor remotely.


VESA Mount Points


The included VESA mount points mean you don't have to rack mount the ATEM156, as you can use a wide range of computer monitor mounting hardware if you want to mount your broadcast monitor. It can be used in cubicles, on walls, or anywhere else you need it!

Aluminum Metal Frame


The frame of ATEM156 is made from extremely durable and lightweight aircraft grade aluminum. The weight of the ATEM156 is as low as 1.57kg (without the bracket), and this metal material has very sturdy and durable characteristics which are suitable for high-intensity productions such as mobile shooting, location shooting or live broadcast.


Live Production Broadcast Monitor


The ATEM156 is an affordable way to create incredible programs immediately from live events! It is very suitable for the use of broadcasters, live sports, concerts, lectures and seminars, eSports and gaming competitions, web broadcasts, and other scenarios. It can meet your indoor and outdoor multi-camera monitoring needs.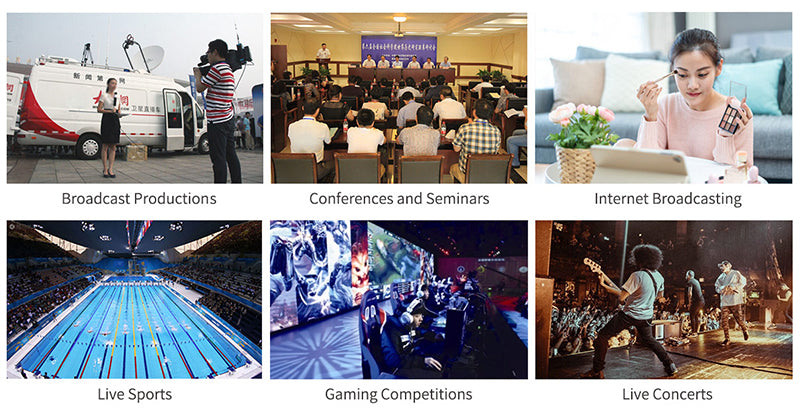 Specification:
| | |
| --- | --- |
|  Model |  ATEM156 |
|  Screen Size |  15.6" IPS |
|  Colour Depth |  16.7M colours (8-bit) |
|  Resolution |  1920×1080 pixels |
|  Pixel Pitch |  0.17925 (H) X 0.17925 (V)  mm |
|  Aspect Ratio |  16:9 |
|  Brightness |  250cd/m²  |
|  Contrast Ratio |  800:1 |
|  Backlight |  LED |
|  Viewing Angle |  85°/85°(L/R) 85°/85°(U/D) |
| | |
| --- | --- |
|  4 X HDMI |  HDMI (Supports 4K 30Hz) |
| | |
| --- | --- |
|  4 X HDMI |  HDMI (Supports 4K 30Hz) |
| | |
| --- | --- |
|  Audio Out |  3.5mm Stereo Headphone, Speaker |
480i/576i/480p/576p
720p (60/59.94/50/30/29.97/25/24/23.98)
1080i (60/59.94/50)
1080p (60/59.94/50/30/29.97/25/24/23.98)
3840×2160p (30/25/24), 4096×2160p (24)
| | |
| --- | --- |
|  Input Voltage |  DC12~24V |
|  Power Consumption |  ≤12W |
|  Working Temperature |  -10°C~50°C |
|  Storage Temperature |  -20°C~60°C |
|  Unit Size (mm) |  372L×262H×28.4D (mm) (Without Bracket)  |
|  Unit Weight |  1.57kg (Without Bracket) |
* Quad Split Display (1P, 2P LR, 2P TB, 2P PIP, 4P)
* Peaking Focus Assist
* False Colour
* Anamorphic (x1.33, x1.5, x1.8, x2.0)
* Display Rotate (0°, 90°, 180°, 270°, H Mirror, V Mirror)
* Field Check (Red, Green, Blue, Mono)
* Image Freeze
* Zoom
* Pixel to Pixel
* Center Marker
* Safety Marker (80%, 85%, 90%, 93%, 96%, 4:3, 2.39:1, 2.35:1, 1.85:1)
* Line Colour (Red, Green, Blue, White)
* Colour Temperature Adjustment
Dimensions (Unit: mm):




Package Content:

ATEM156 Only:
1x ATEM156 15.6" Live Streaming Broadcast Director Monitor 
1× Mini/ Micro HDMI to HDMI Cable
1× V-mount Battery Plate
1× 3A 3A Power Adapter
1× U-shaped Bracket
1× Operation Manual

PK1210:
1x SEETEC ATEM156 15.6" Live Streaming Broadcast Director Monitor
1x Blackmagic Design ATEM Mini HDMI Live Stream Switcher (110351)


PK1211:
1x SEETEC ATEM156 15.6" Live Streaming Broadcast Director Monitor
1x Blackmagic Design ATEM MINI PRO HDMI Live Stream Switcher (110380)