CINEGRIPPRO GearTree Desktop Setup Kit
---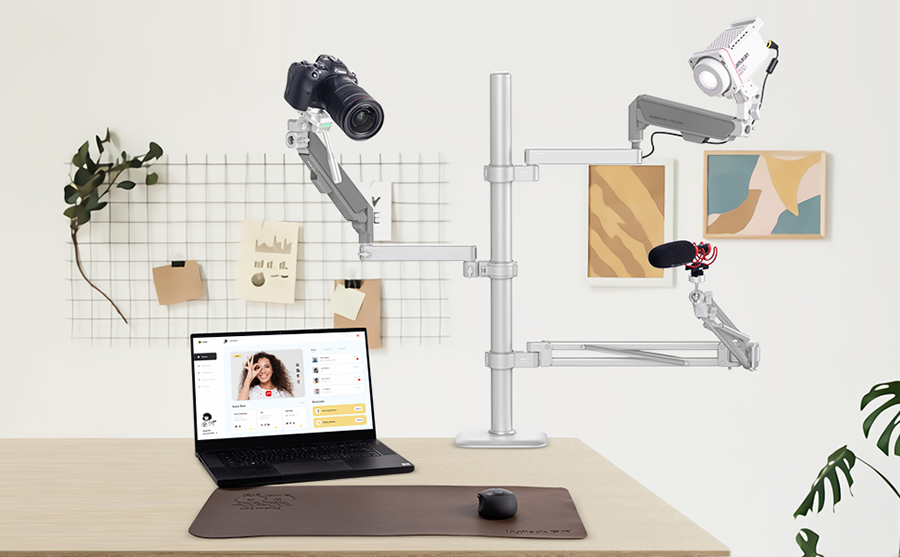 The First Integrated Solution for Photographic Equipment Stands and Holders
Geartree integrates multiple types of photographic equipment stands and mounts into one, with a brand new design for revolutionary efficiency gains. Cameras, microphones, monitors, lighting, and other types of photographic equipment can be installed on Geartree, freeing up the space occupied by a variety of equipment stands so that a powerful shooting platform can also be built in a small space.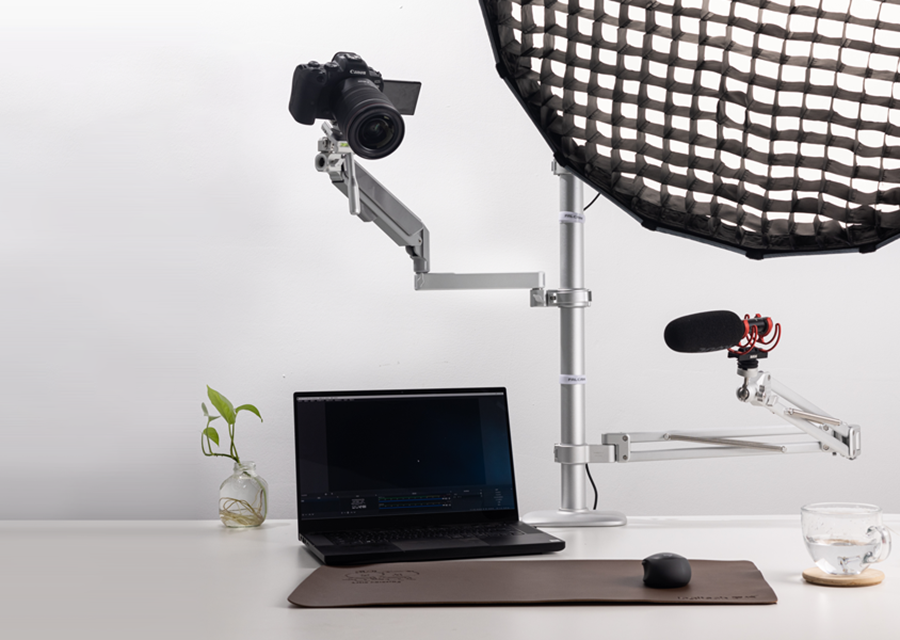 GEARTREE Desk Studio Setup- A
A powerful shooting platform can also be built in a small space.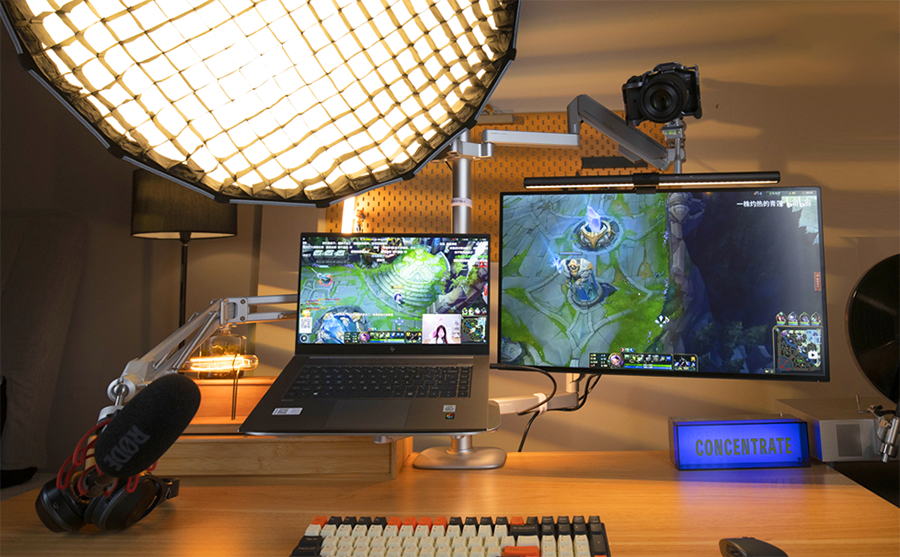 GearTree Home Studio Setup Kit 2
The stand is designed to be extended and folded, making the most of the space.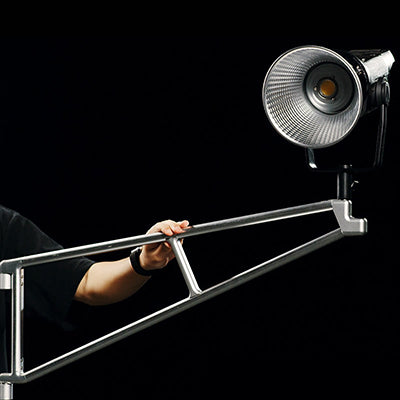 Triangle Extension Arm

long length, strong load-bearing.Available to hang heavy equipment such as professional lighting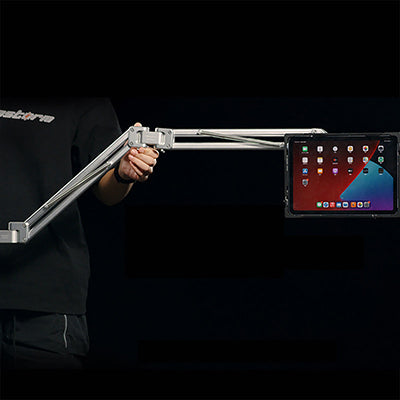 Universal spring arm payload 1.5kg

Wide range of arbitrary suspending. Available to hang microphones, microphones, portable lights, and other light equipment.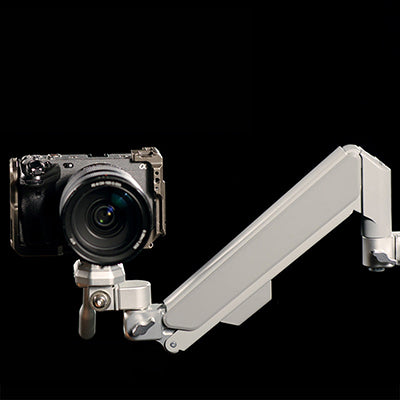 Multi-functional pneumatic arm/Boom Arm

Force-balance, high stability for suspension; Available to hang cameras, monitors, and other equipment.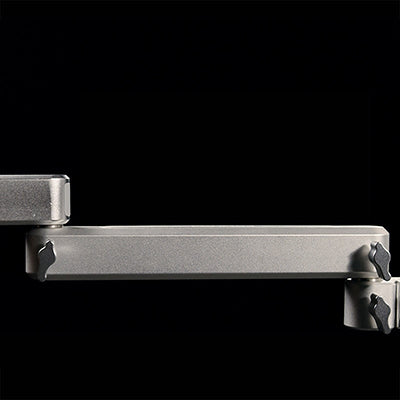 Basic Extension Grip Arm

Stack to extend.Extend all kinds of equipment to broaden the shooting range.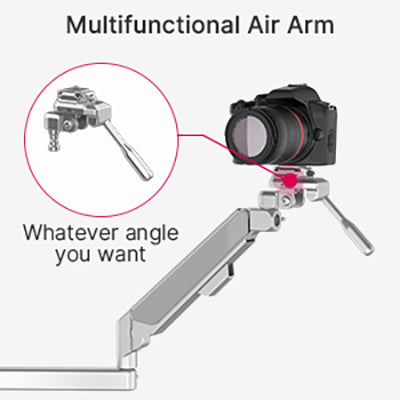 Multifunctional Air Arm

Multifunctional Air Arm & 3-way ball head with the function of adjusting and stopping, it can be used to quickly switch between horizontal shooting, vertical shooting, and vertical shooting, and can realize three-axis rotation.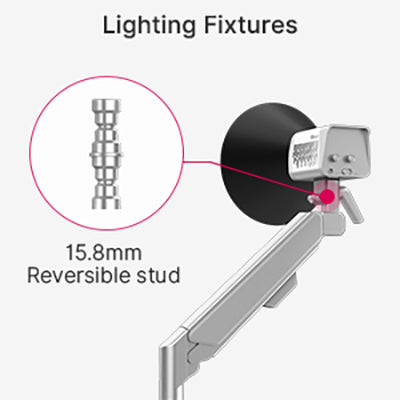 Lighting Fixtures Arm

With an extension hole at the end, connected to adapters through a 15.8mm stud.
load range: 0-20kg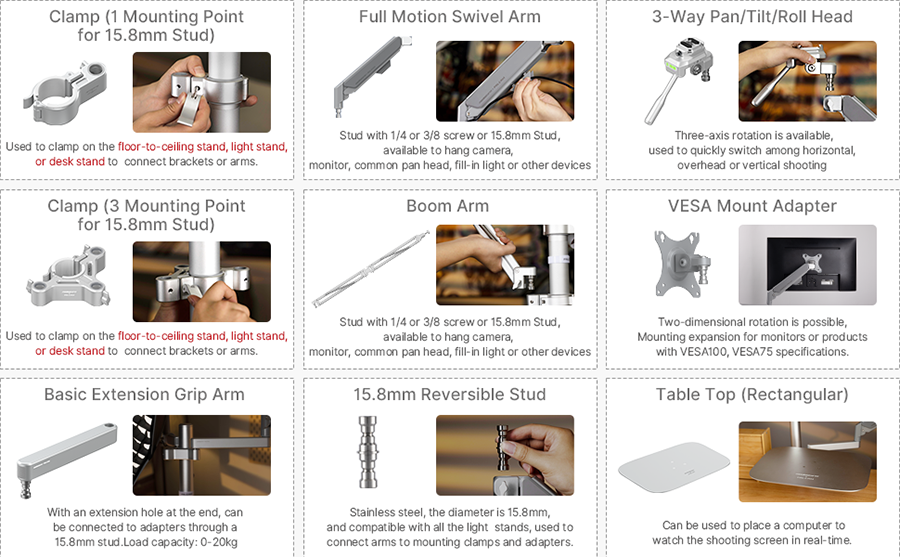 Package Contents:
Desktop Setup Kit - A(

534836

)
1x Desk Stand Mount with Clamp
2x Full Motion Swivel Arm
3x Clamp, 1 Mounting Point for 15.8mm Stud
1x 3-Way Pan/Tilt Head
1x Boom Arm
1x 15.8mm Reversible Stud 
2x Basic Extension Grip Arm
Desktop Setup Kit - B(

534843

)

1x Desk Stand Mount with Clamp
3x Full Motion Swivel Arm
1x Clamp, 1 Mounting Point for 15.8mm Stud
1x VESA Mount Adapter
2x Clamp, 3 Mounting Points for 15.8mm Stud
1x 3-Way Pan/Tilt Head
4x Basic Extension Grip Arm
1x 15.8mm Reversible Stud
1x Boom Arm
1x Table Top, Rectangle
Mounting Accessories


Triangle Extension Arm



Weight: 1.22kg




Load Capacity: 30kg





Full Motion Swivel Arm



Weight: 1.02kg




Vertical Load-Bearing Range: 2~9kg






Basic Extension Grip Arm

Weight: 359g
Load Capacity20kg



Desk Stand Mount Basic

Weight: 1.09kg
Load Capacity40kg



Extension Column for Tripod

Weight: 636g
Diameter: 42mm



VESA Mount Adapter

Weight: 275g
Compatible: 100* 100mm、75*75mm Load Capacity: 9kg



15.8mm Reversible Stud

Weight: 76g




Table Top, Round

Weight: 1.02kg
Load Capacity: 20kg



Table Top, Rectangle

Weight: 1.32kg
Load Capacity: 20kg



Magnetic Patch Panel

Weight: 129g




Floor-to-Ceiling Stand

Weight: 4.31kg
Height: 2.1~2.6m