ACCSOON iPad Cage Pro With NP-F Battery Plate (Designed For iPad Pro 12.9-inch 3rd,4th,5th generation)
---
Brand: Accsoon
SKU:

iPad Cage Pro

Product code:

534669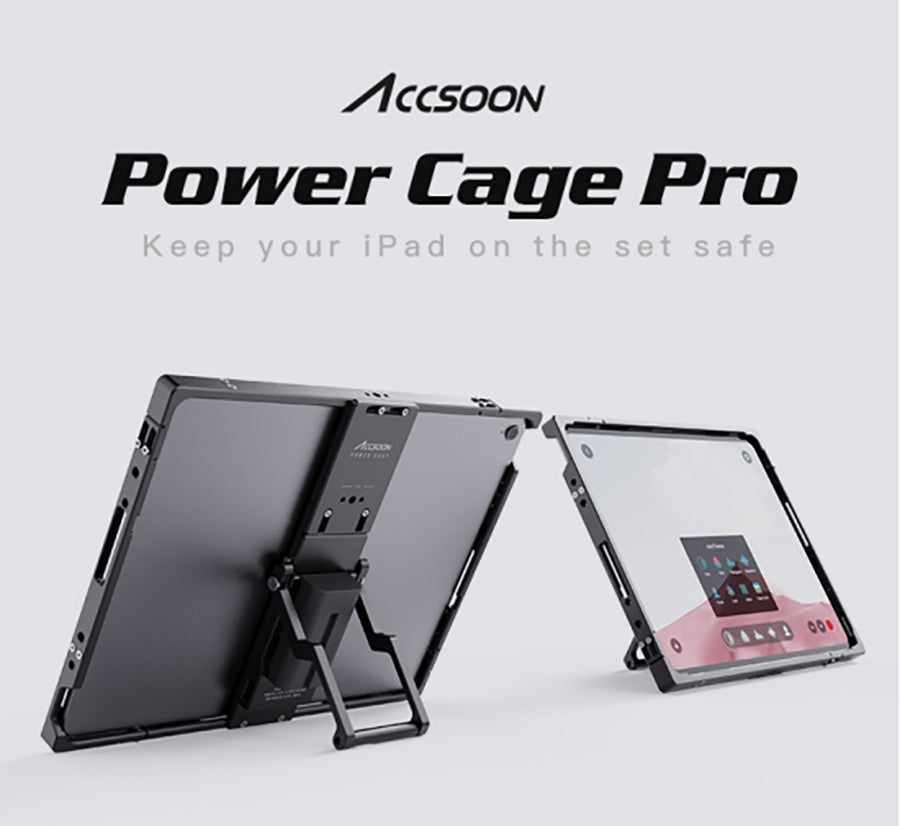 PARAMETER
POWEN CAGE PRO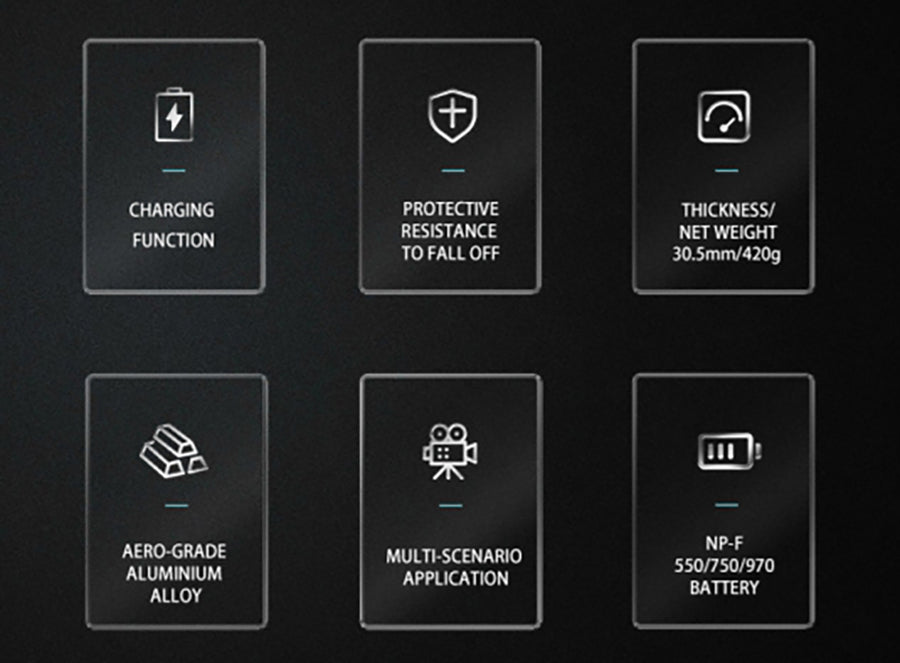 iPad POWER CAGE PRO
For iPad Pro 12.9-inch (3rd,4th,5th generation)


Adjustable Design

Internal dimensions:Length 279.5mm-288.5mm; Width 214mm-224mm


Damping Table Stand

Hold your iPad at any comfortable angle,ideal for monitoring


Right & Left Handle Mounting Hole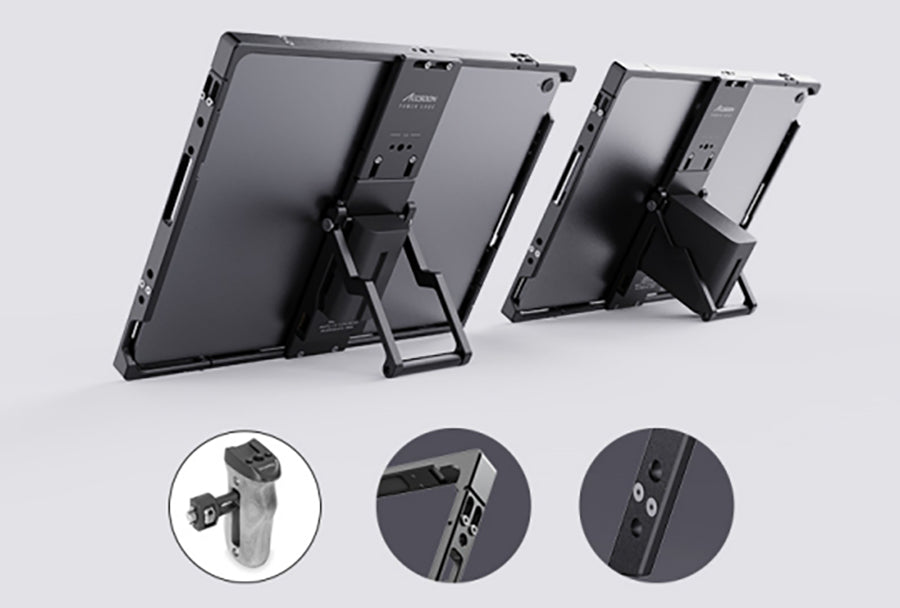 HIGH STRENGTH AVIATION GRADE ALUMINUM ALLOY
Protects iPad from accidental damage from high fall,and accdental bending under heavy weight, CNC Cutting,Anodic Oxidation Treatment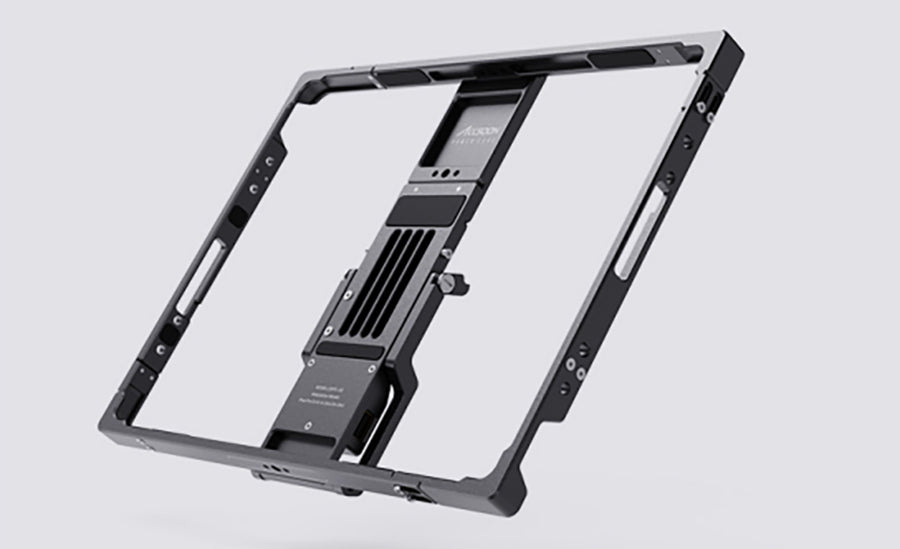 WITH NP-F BATTERY TO INCREASE THE BATTERY LIFE OF IPAD
Power for iPad,and meet the demand of long time monitoring while shooting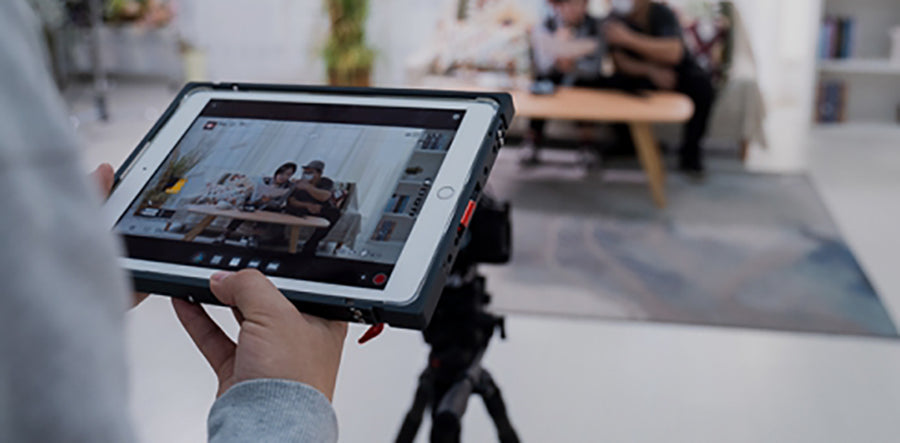 USB IN MULTIPLE SCENARIOS
Makes it easy to connect the iPad to other devices,such as light holders,tripods, cameras and etc.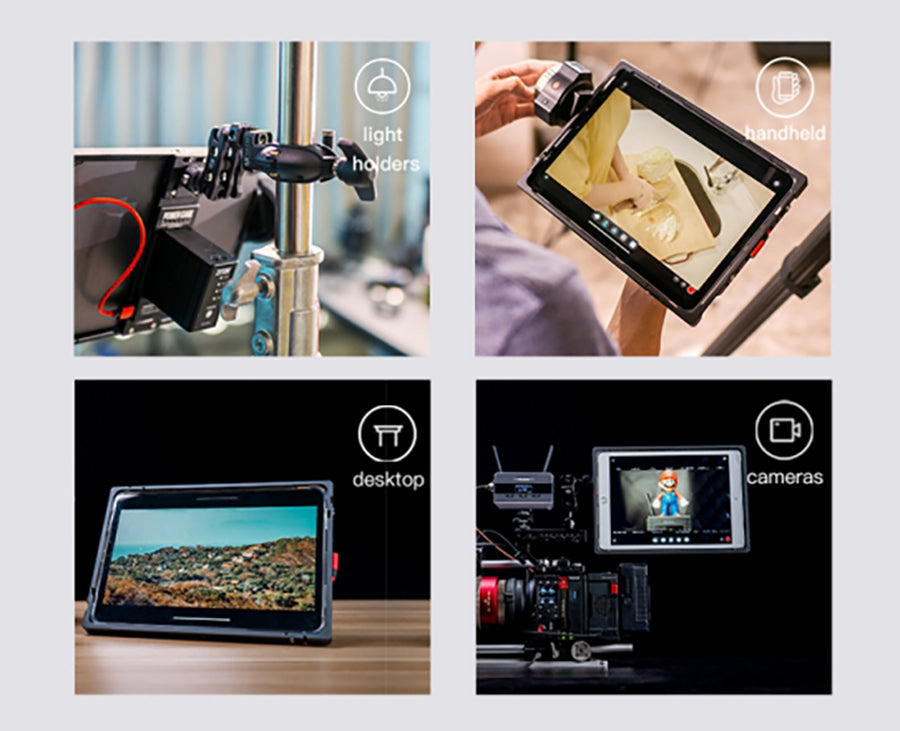 1/4-20"SCREW INTERFACE
Can be used to connect additional devices such as supplementary light and microphone to the Power Cage Pro to meet the live streaming requirements.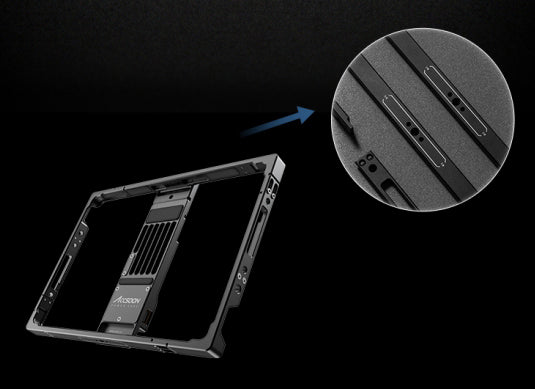 BATTERY SELF-LOCKING DESIGN
Prevent the battery from slipping loose accidentally.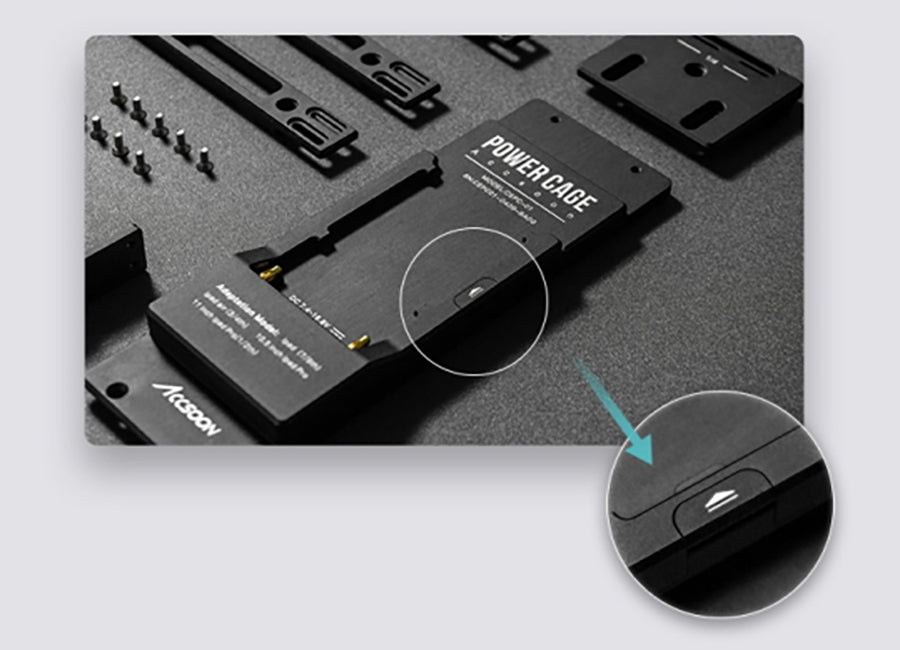 BUILT-IN CHARGING PROTECTION FUNCTION
To provides safe charging service for the device.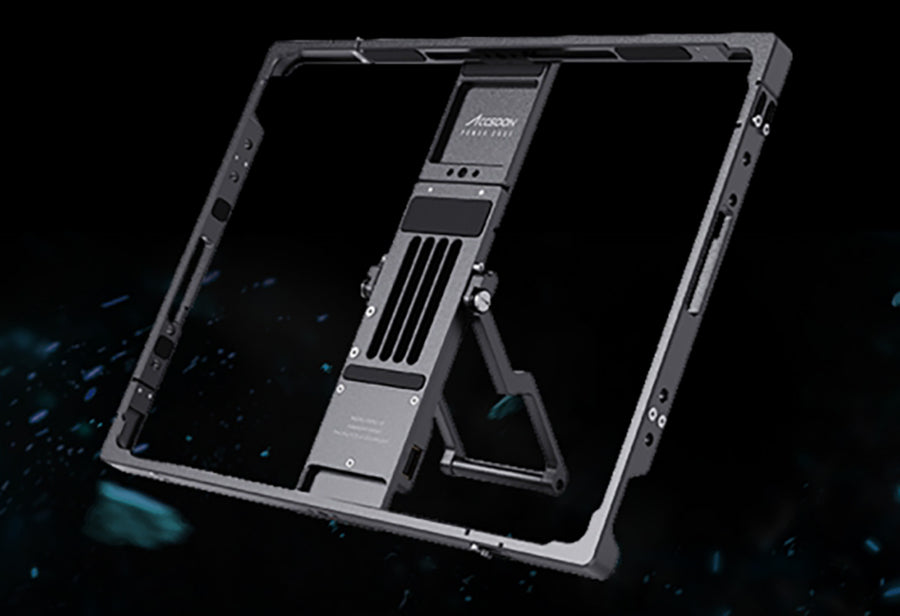 DIMENSION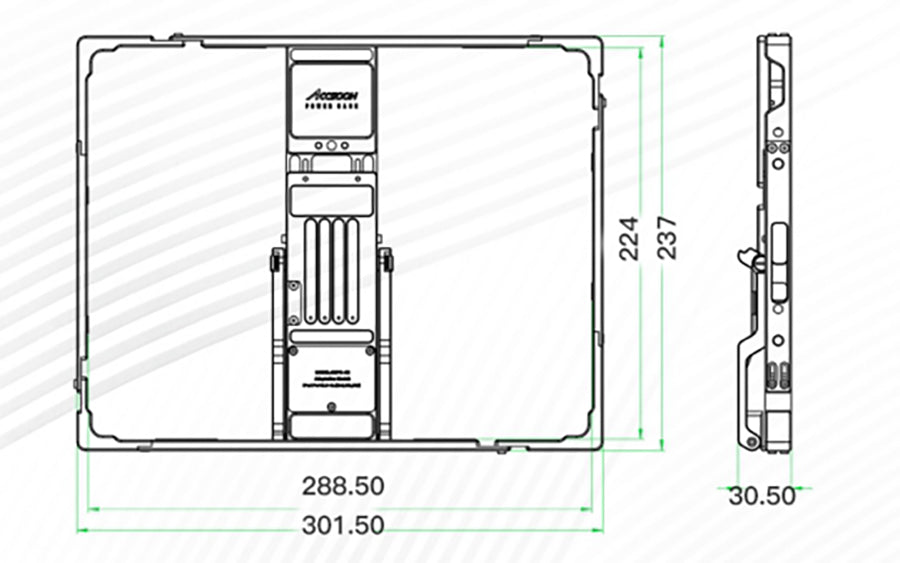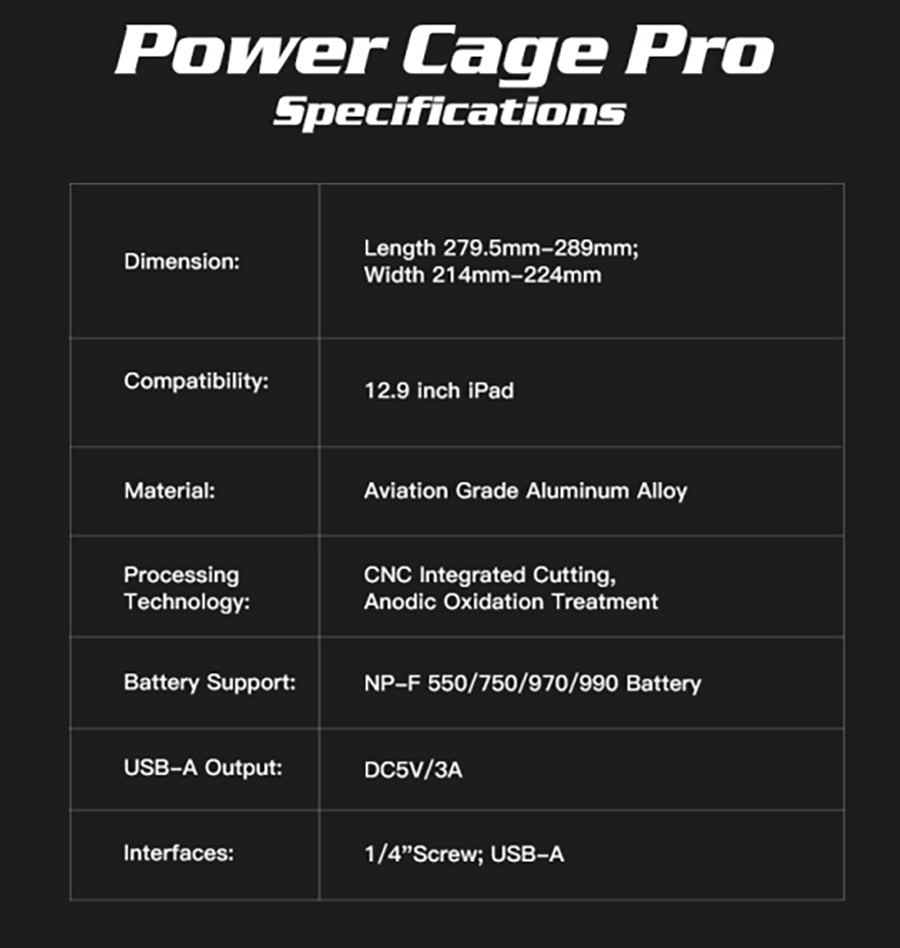 Package Contents:
1x Prower Cage Pro
1x USB-C Charge Cable
1x Lightning Charge Cable
1x 2mm L Wrench
4x M2.5*5 Screw